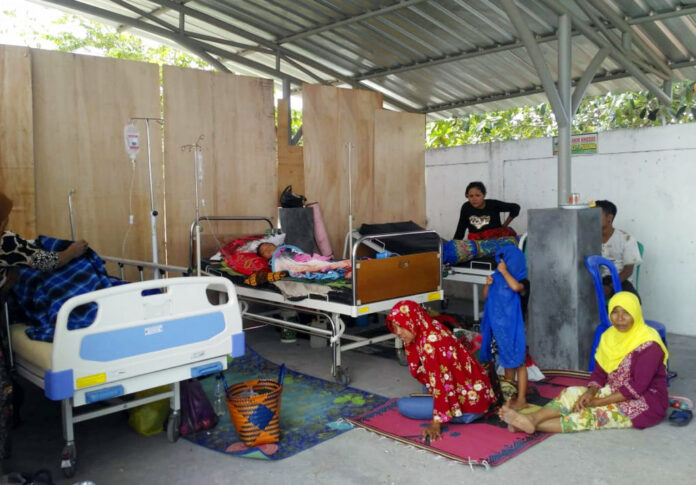 JAKARTA — Indonesia's disaster agency says earthquakes that killed more than 500 people on the island of Lombok in the past month and caused half a billion dollars in damage don't rise to the level of a national emergency.
The agency's response to criticism, released Monday evening, strikes a nationalistic tone, noting that declaring a national disaster opens the "door as wide as possible" to international assistance that can cause new problems.
But it also said Indonesia has substantial experience in handling natural calamities and hasn't declared a national disaster since the December 2004 tsunami that killed more than 100,000 people in Aceh province on Sumatra.
It said the tsunami was declared a national disaster because all levels of government in the province were devastated and overwhelmed, requiring a central command.
Media articles and people on social media have criticized the relief response to the earthquakes. An Australian journalist's tweet expressing astonishment that a national disaster hadn't been declared was retweeted nearly 5,000 times.
Some of the domestic criticism is politically motivated as candidates for the presidential election in April, including the incumbent Joko "Jokowi" Widodo, are beginning their campaigns.
Lombok, a less developed island next to the tourist hotspot of Bali, has been hit by a series of powerful quakes since late July. The latest two on Sunday, a magnitude 6.3 quake in the morning and a 6.9 temblor in the evening, included a swarm of aftershocks above magnitude 5.0 and killed at least a dozen people.
The disaster agency said the quakes have claimed 506 lives, damaged more than 74,000 homes and displaced 431,000 people — about 13 percent of Lombok's population. Damage and losses are currently estimated at 7.7 trillion rupiah (more than 15 million Baht).
Disaster agency spokesman Sutopo Purwo Nugroho said the central government funds the relief effort regardless of whether a national disaster is declared or not.
He said a 4 trillion rupiah (more than 8 million baht) disaster relief fund managed by the finance ministry and the disaster agency can be topped up by parliament. Reconstruction would be separately funded by the national government, he said.