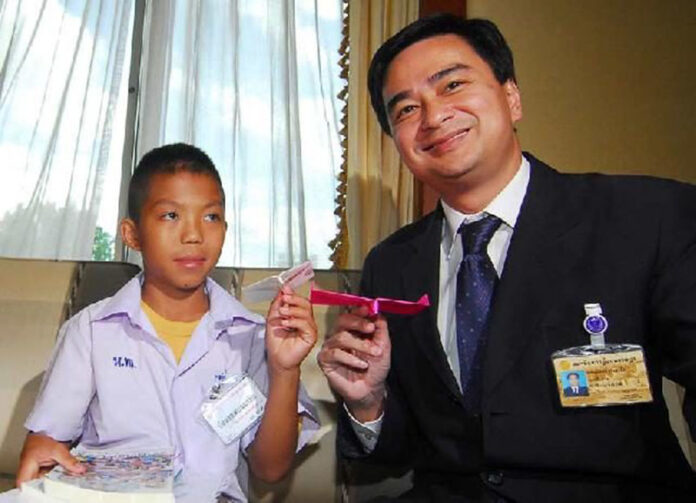 CHIANG MAI — Nine years ago, a 12-year-old boy made headlines and drew international sympathy. After winning a paper airplane competition, he had to turn down a life-changing invitation to represent the kingdom in Japan for a reason beyond his control – he was not a citizen.
But there were people who could help, and the ensuing uproar over the perceived injustice eventually got the ear of then-PM Abhisit Vejjajiva, who granted Mong Thongdee a temporary passport to travel and made a promise to make him a Thai citizen.
"Abhisit Vejjajiva had given me his word that if I became a champion, I would become a citizen," Mong said in a May interview.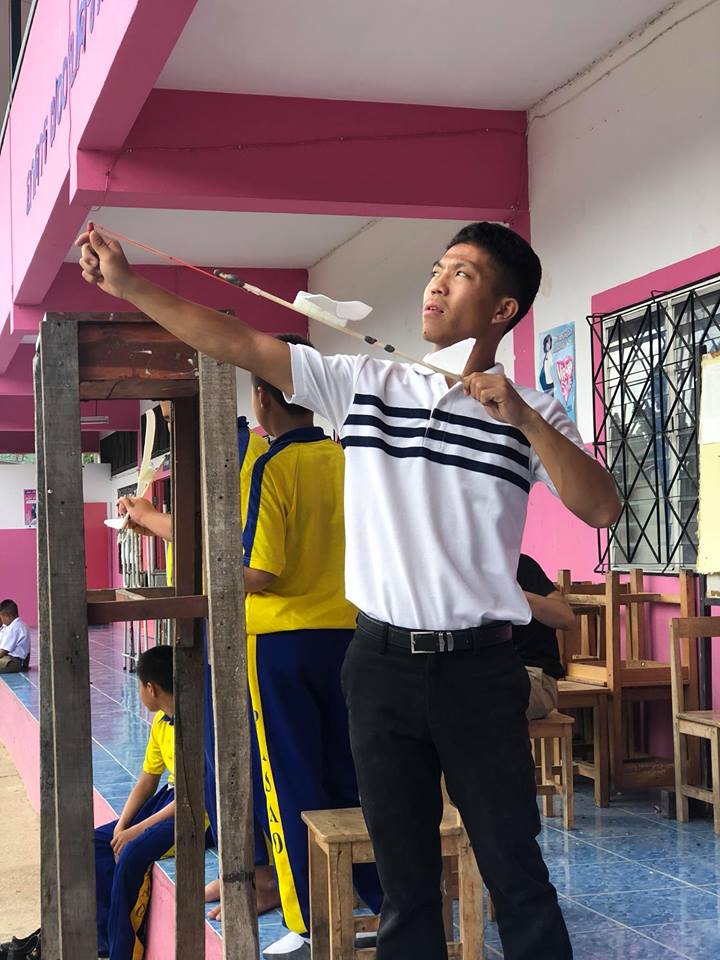 Mong, who was born in Thailand to undocumented Burmese migrants, made good on his half of the deal, bringing home the gold for his team and a personal bronze. Thailand's government did not, despite occasionally renewing its vow.
Nine years later, Mong is 21, and weeks after another set of famous boys were conferred citizenship after their harrowing ordeal inside a flooded cave, he may now be on the cusp of getting what he's waited so long for.
Mong submitted his latest set of documents one month ago to officials in Chiang Mai. Today, Friday, they approved his request for citizenship, prompting a torrent of headlines screaming Mong was finally made Thai.
"Nine Years On, Mong Thongdee's Dream Comes True! Thai Citizenship Received," Thairath wrote.
Not quite, as Mong is far from obtaining his national ID card.
"We're not there yet. We're at about step seven of 10," said Nirinthon Saengpanna, Mong's 19-year-old girlfriend. She said the remaining three steps – she isn't exactly sure what they are – will take up most of another year.
Still it's progress for a boy – now man – who's waited so long. He was among the first to welcome the news the Wild Boars who had been made citizens earlier in August.
"I'm happy for them. They should hurry up and do it, because the news about it quickly fades and may be forgotten," Mong said on July 16 before the announcement was made the stateless members of the Wild Boars football team would/had been made citizens, a process that can drag on for years in the bureaucracy.
Some said it was unfair to suggest one – the boys who survived a horrifying ordeal – was more deserving than the other, who was just really good at making paper toys.
Read: 4 Wild Boars Granted Thai Citizenship: Official
"Only the uninformed are throwing shade at the Wild Boars. Stateless ethnic groups have the right to get citizenship, but the process is very complicated and slow. Tens of thousands of people are waiting in the queue," wrote Facebooker Nillavan Nguamukos on a Khaosod news story Friday. "It's not about societal pressure."
Criticism that they were handled unevenly won a response from the Interior Ministry.
Officials said the four Wild Boars members were naturalized quickly because the law has made it easier for stateless, ethnic minorities to obtain citizenship. Mong was born to Burmese migrants.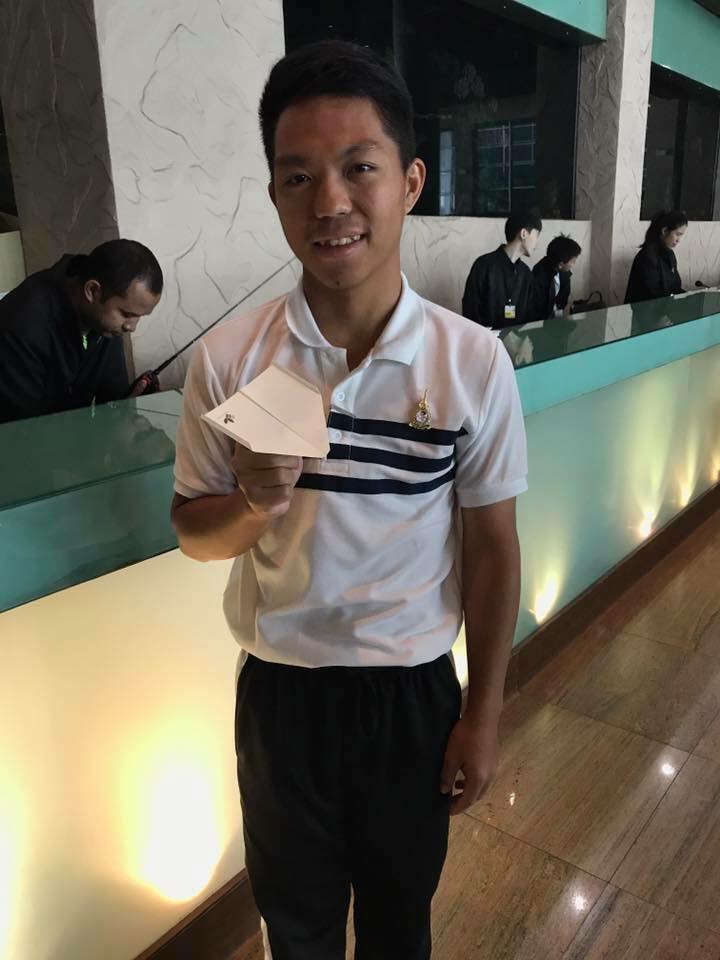 Hope Flies
Many still remember the interview with the small boy with the impressive airplane-throwing arm professing his dreams of becoming a pilot as one of the top human interest stories of 2009.
State officials repeated promises to grant him citizenship to secure his future – non-citizens can't train as pilots – but, as they do, the story fell off the page.
Mong's citizenship request go lost in the dark corners of the bureaucracy, while promises from pooyai kept coming up empty. Almost annually nearly a decade, stories have revisited Mong's citizenship status to find no progress had been made.
Meanwhile his penchant for flight hasn't abated. Today Mong trains drone operators and works as an aerial photographer.
So will he get his golden ticket to legal status? That depends on clearing what was described as yet another set of bureaucratic hurdles.
Venus Srisook, director of Chiang Mai's provincial registrar, said Friday that Mong still has to submit documents approved by the Interior Ministry to his district office in Chiang Mai again, which will then be submitted by the director of Chiang Mai City government and then forwarded to Chiang Mai's governor for another level of approval.
"He's not so stressed now, but happy," Nironthorn, who is also a drone and paper airplane flyer, said.
The pair met at a drone competition in Sakon Nakhon.
"He's waited nine years. He can wait another nine months," she said.
Additional reporting Jintamas Saksornchai
Correction: The previous version of this article wrote the name of Mong Tongdee's girlfriend as Nirinthon Haentanna. In fact, her name is Nirinthon Saengpanna.
Related stories: