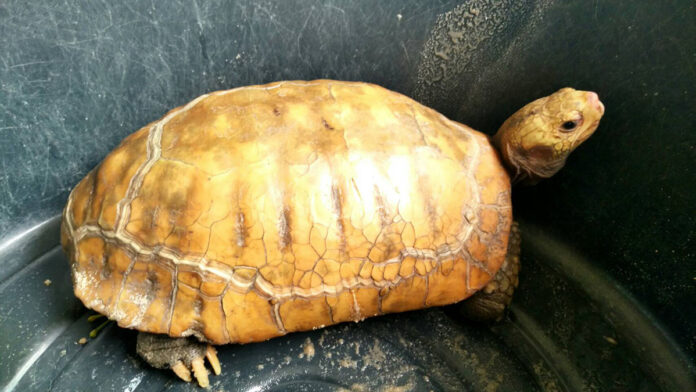 NAKHON RATCHASIMA — A shiny, money-colored reptile was giving Isaan residents hope ahead of Wednesday's lotto results.
As the bimonthly lottery results draw near, Baan Talad Jiab Village residents were pinning their hopes on lucky numbers they claimed to see on the back of a turtle's golden shell. They're hoping the digits they spotted on the animal – which merchant Pranom Panichcharoen picked up by the roadside in Phimai district – will shower them in millions.
"While driving back from the market one night, I saw it and picked it up, afraid a car would run it over. Only when I turned on the car light did I see it was golden," Pranom said. "I believe it brings us all luck. All the elders said they've never seen a turtle this color here before."
In the last lottery round, Pranom said several people from her neighborhood reportedly won lottery prizes due to the turtle, prompting an even larger group of venerators this time.
Visitors took turns to hold the reptile up, measure it and give it offerings.
The turtle's species could not be determined. Pranom said it weighs 2.6 kilograms and that she feeds it fruit such as watermelon as it crawls around in basins filled with a thin sand layer. Pranom, 43, said the turtle made whistling sounds when she first adopted it.
The government lottery is a perennial subject of national fascination, with some locals looking to abnormal flora or fauna, current events or other phenomena for numerical inspiration.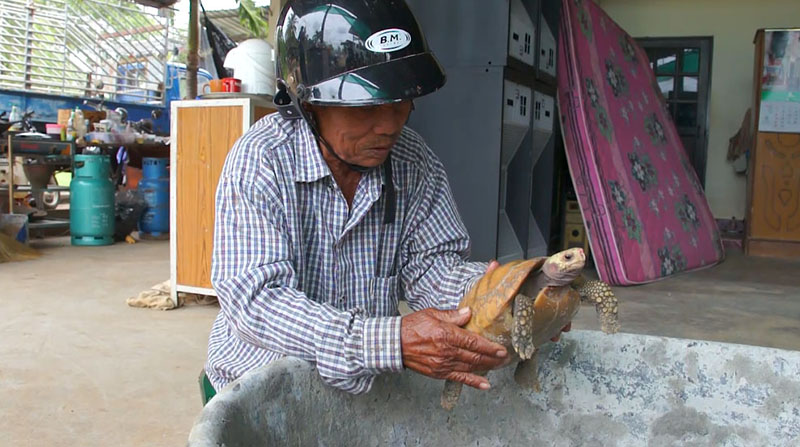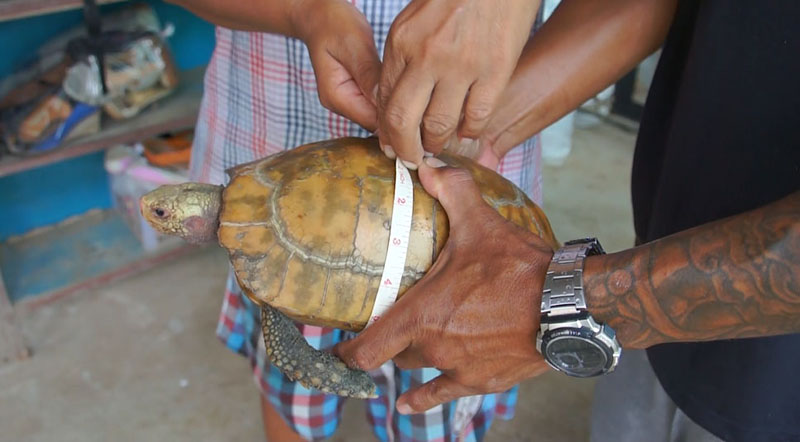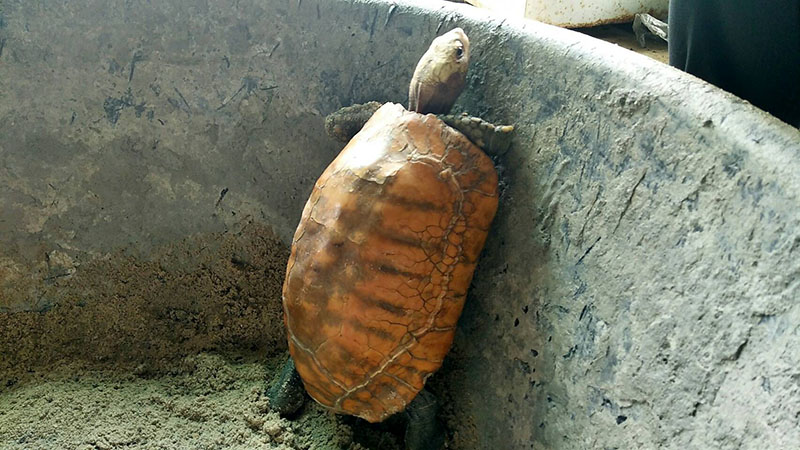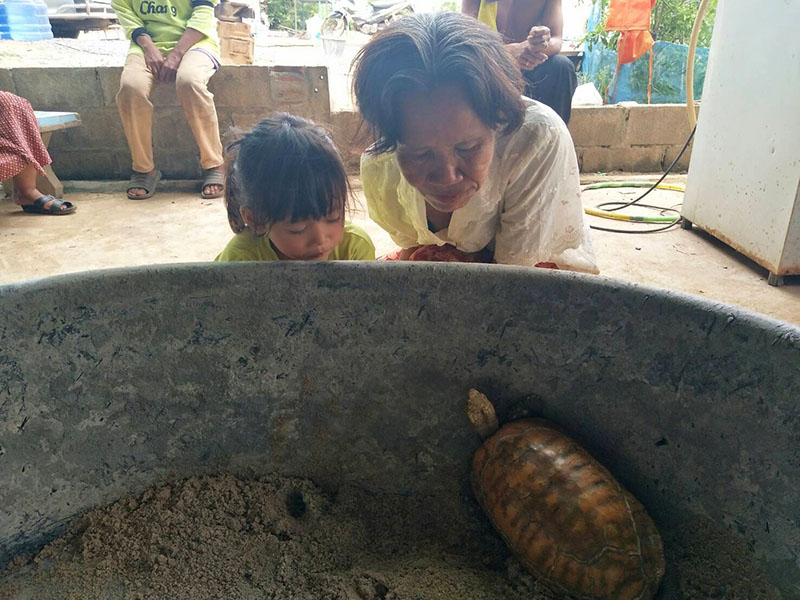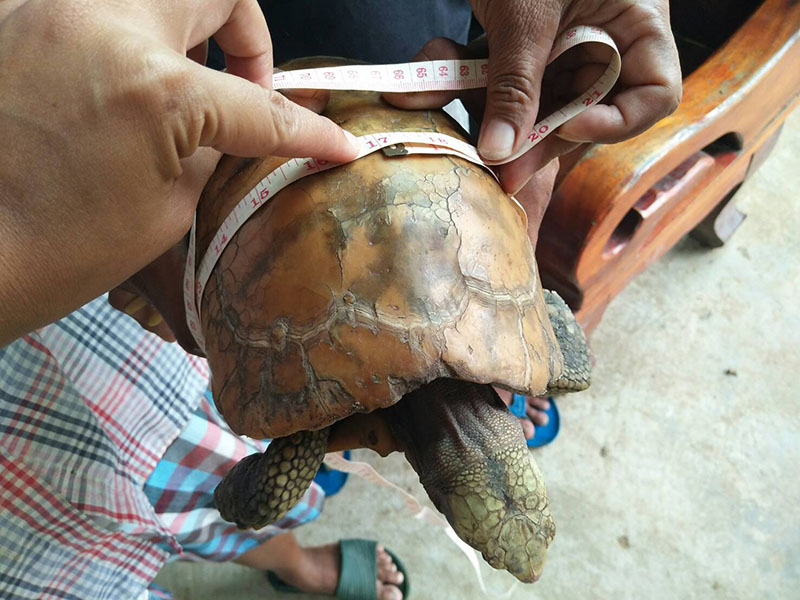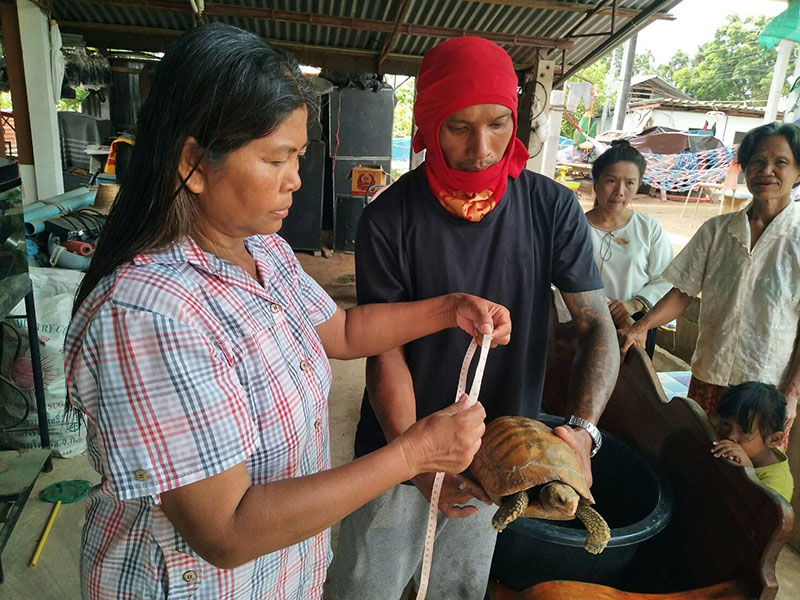 Related stories:
Happy Lottery Eve: Hia, Dead Singer and Pineapple
Divine Penis Anthill Erupts With Lottery Mojo For Yasothon
Baby Golden Turtle Rubbed for Lucky Lottery Numbers