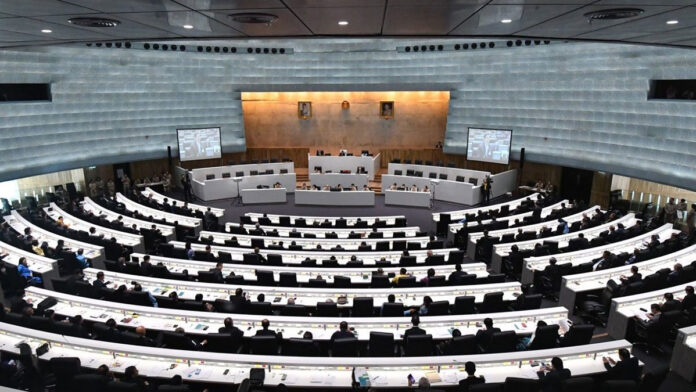 Prominent junta-appointed senator Wanchai Sornsiri insisted the power of the senate again when he said on Monday 13th February that majority of the senate may not support the opposition Pheu Thai Party PM candidate Paetongtarn "Ung Ing" Shinawatra after the general election even if the party wins most seats because she's "immature" and could cause political rift.
"If [Ung Ing] becomes PM the country may not be peaceful even if they manage to get majority of MP seats. The senate may reject… and Pheu Thai may not be able to form a government." Sornsiri said.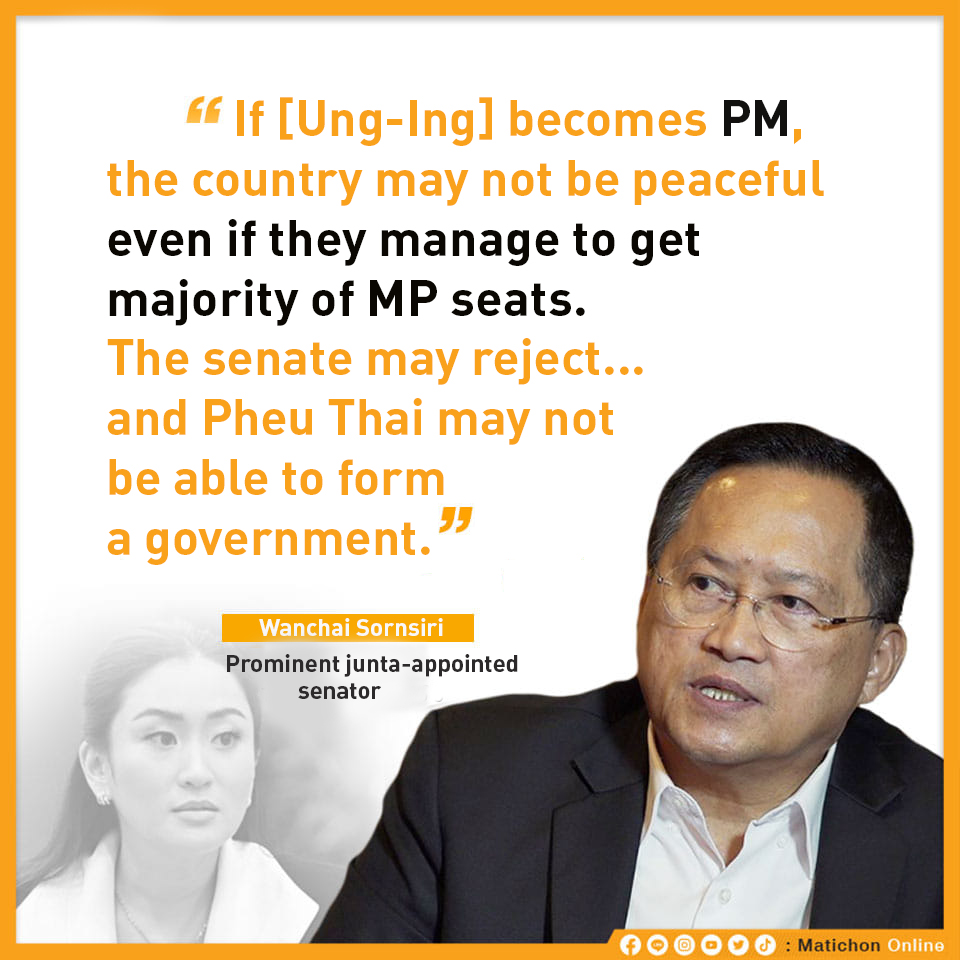 Kittisak Rattanawaraha, another prominent senator also said that Miss Paetongtarn has to adjust her looks to be more mature, because prime minister cannot be childish.
Thai Senate is stacked with members of the armed forces, bureaucrats, and those with close connection to the junta that ruled Thailand from 2014 to 2019. Gen. Prayut's brother, Preecha Chan-o-cha, also serves as a Senator.
The current constitution gives the Senate and the MPs a role in co-electing a prime minister in parliament. After the previous 2019 general election, the 250-seat Senate overwhelmingly voted for Gen Prayuth to be prime minister.
Anti-government protest leaders said the Upper House, which effectively acts a rubber stamp for the government, is detrimental to the democratic principles and should be removed in the new charter.
Pheu Thai voted on August 27, 2020 that it will not touch the Senate, prompted criticism from the pro-democracy camp, who saw it as a sign that Pheu Thai is wavering in its opposition to the government.
"This charter has been designed to make any amendment very difficult. Rely on reasoning more than emotions. The situation requires us to move step by step. We are aware that those in powers have near absolute power and it would be difficult to have everything at the same time." A spokesman for the Pheu Thai Party said in that time.