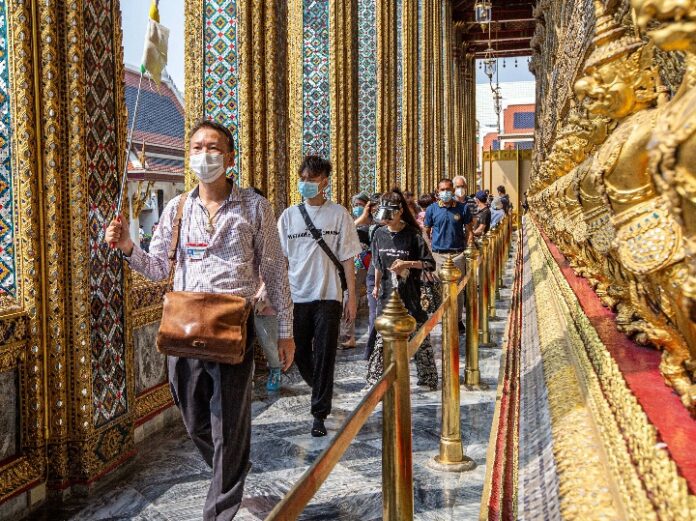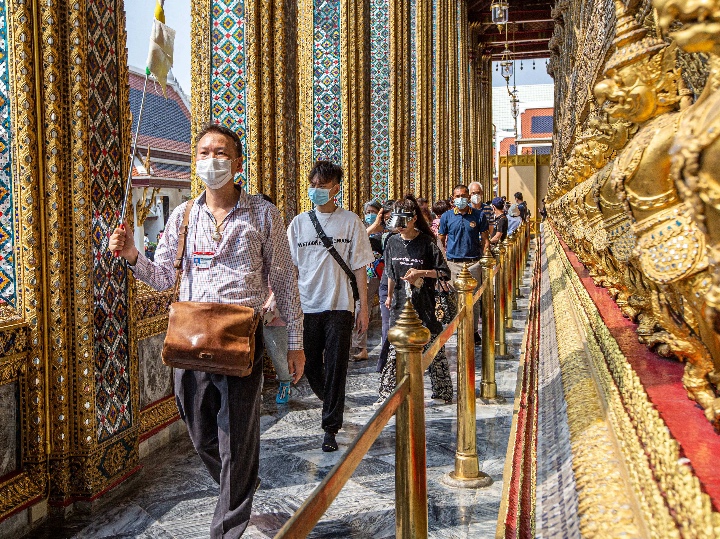 They are coming more but not so many.
Vendors and local entrepreneurs around The Grand Palace, one of Thailand's most famous tourist attractions, told 'Prachachat Business' that the number of Chinese tourists and foreign travelers is still limited. Visitor numbers and spending were not as high as expected.
Monchai Kittirattanasakul, owner of a gift shop 'Prod Pran' opposite the Grand Palace, admitted that despite the increase in tourist numbers, visitor numbers still do not reach the level of before COVID-19. He added that recent festivals such as the New Year and Chinese New Year could hamper spending.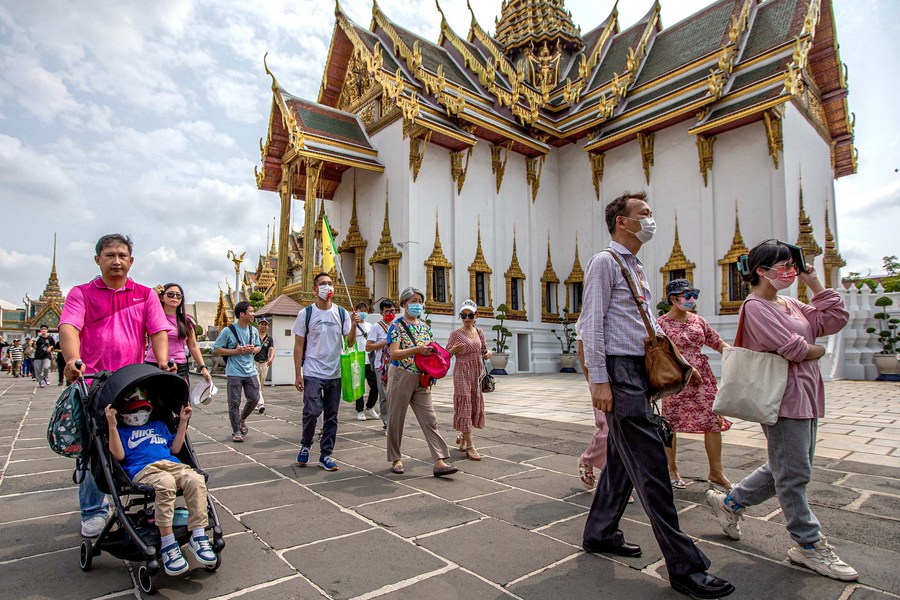 Still waiting to see how the situation would develop, he added that most of the travelers in the area were Europeans, while a few were Chinese, but not as many as before. He also saw Thais who came to visit on weekends.
"There are fewer Chinese tourist groups. I saw one group of about 10 and that was it. Before the pandemic, Chinese tourists were one of the main sources of income. Even after China opened up its country. I still can not assess their purchasing power, but I suspect it's not as good as it used to be," Monchai said.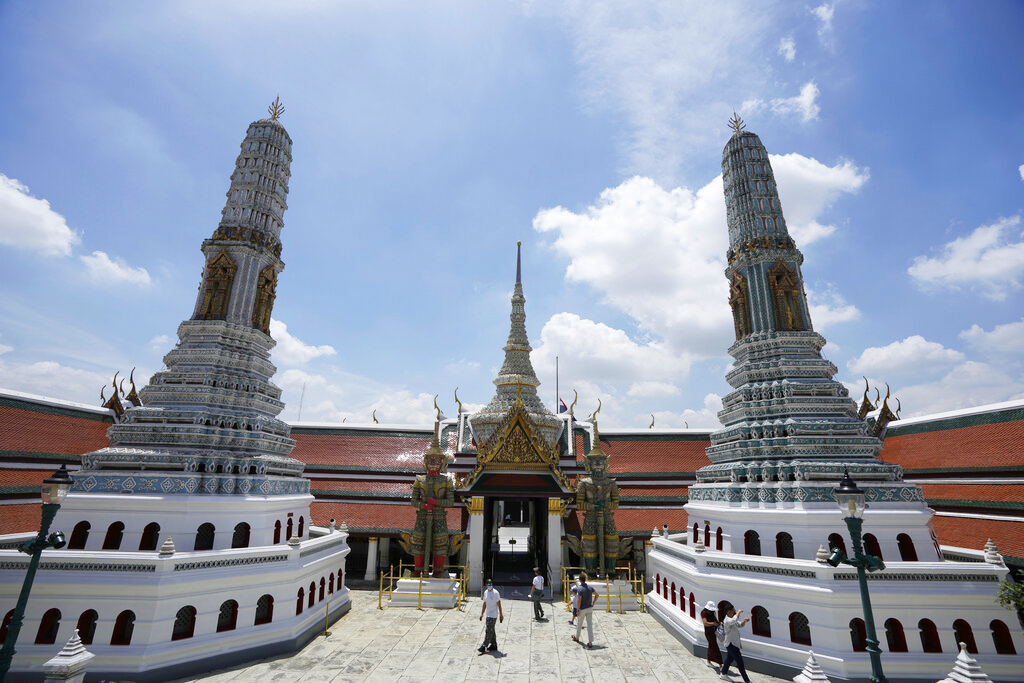 As for purchasing power, he added that travelers are now more reluctant to spend money. In the past, they would just come to a shop, buy and leave. In contrast, after COVID-19, they think longer, even if the price is 50 baht.
He estimated that tourists will be coming to Thailand more between March and April when the Songkran festival takes place, which could extend to May. He said that everything takes time and there is no guarantee that you can sell a product even if it is on the weekend. He also admitted that he got used to it.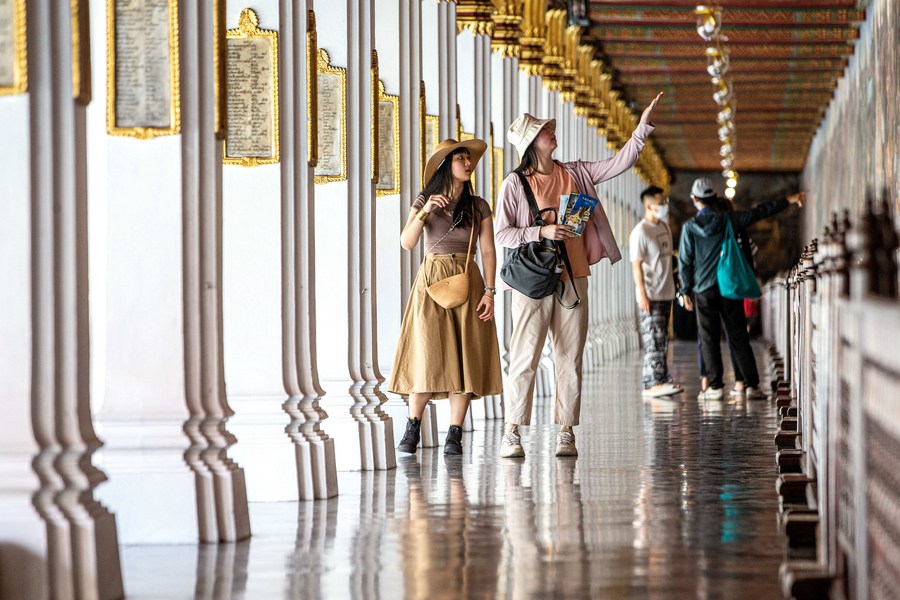 He wished that the Tourism Authority of Thailand will help promote the country and attract more tourists as this will boost the economy.
Tour guides and local Tuk Tuk drivers said China's policy of opening up the country is leading to more individual tourists visiting Thailand, which is improving income, but there are still not as many as in the past.
Despite the increase in Chinese tourists, most travelers to the area are Europeans. Chinese group tours are hardly seen in the area, as more travelers come as individuals.
________
Related Articles :