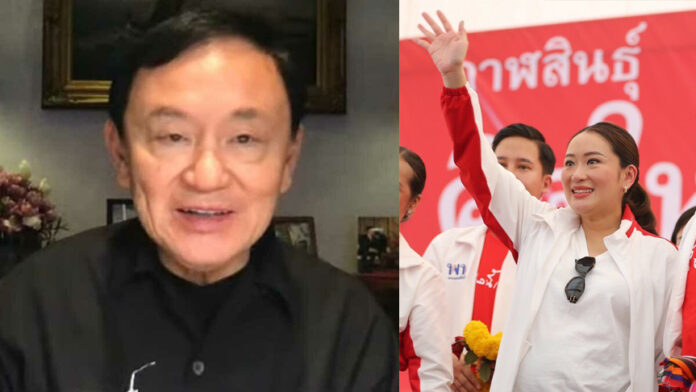 Ousted and fugitive former premier Thaksin Shinawatra said the Pheu Thai Party will eventually have three Prime Minister candidates and not just his youngest daughter Paetongtarn "Ung Ing" Shinawatra.
The comment made during his weekly social media talk "Care Talk" Tuesday night was in reaction to some opponents who say there'll be a new round of political unrest if another Shinawatra becomes PM.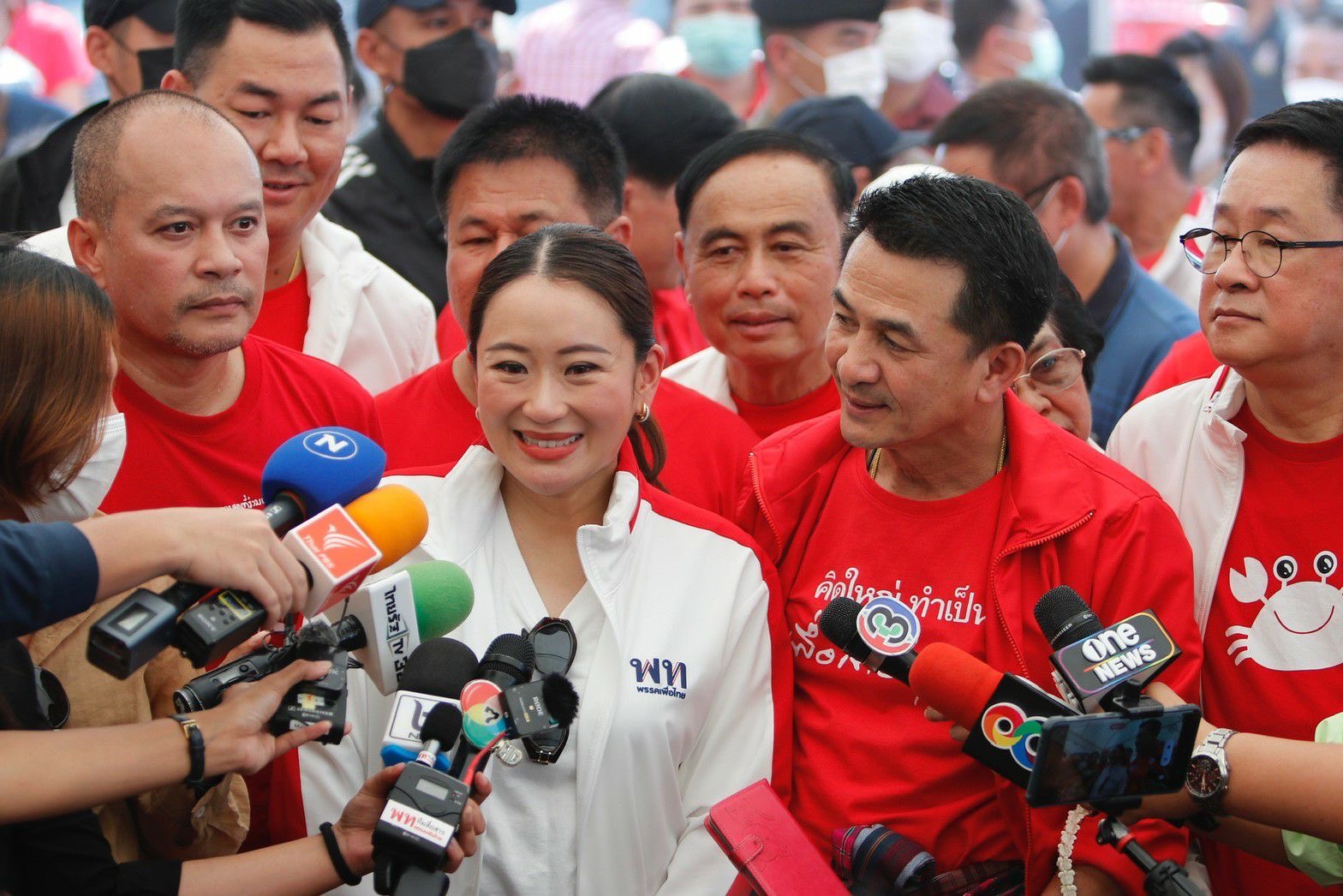 Thaksin said his daughter is campaigning hard despite being seven-month pregnant. He has known that she is a fighter, but she is stronger than he had expected. Anyway, he is very caring about her because she is the apple of his eye.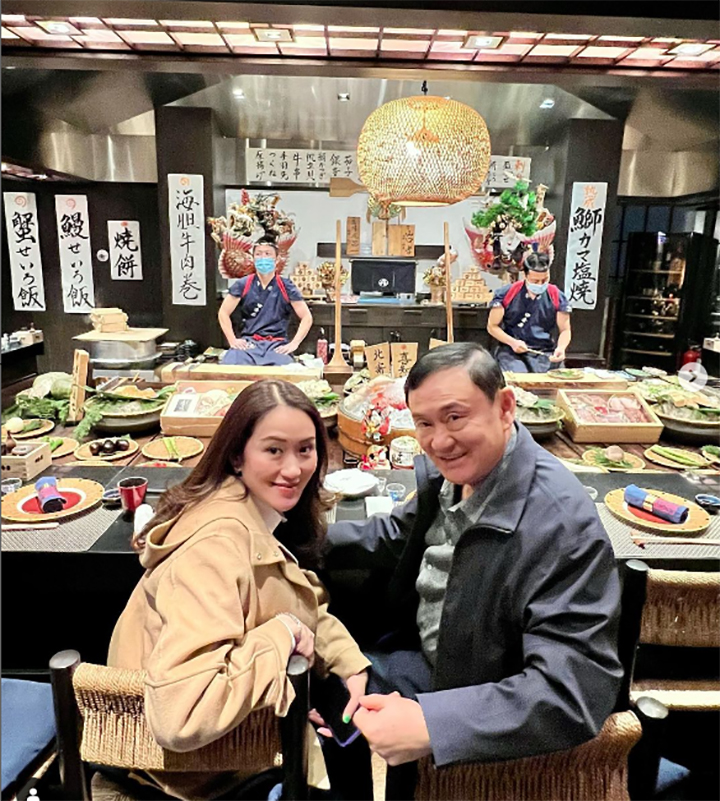 He also lashes back at PM Gen Prayut Chan-o-cha who last week accused SC Asset, which is owned by the family, of selling big mansion to Chinese illegal businessmen with access to Thai nationality as part of the package.
Thaksin said such allegation is ludicrous and only a "water buffalo", or a very dumb person, could possibly have made such a remark as SC Asset doesn't run Thailand