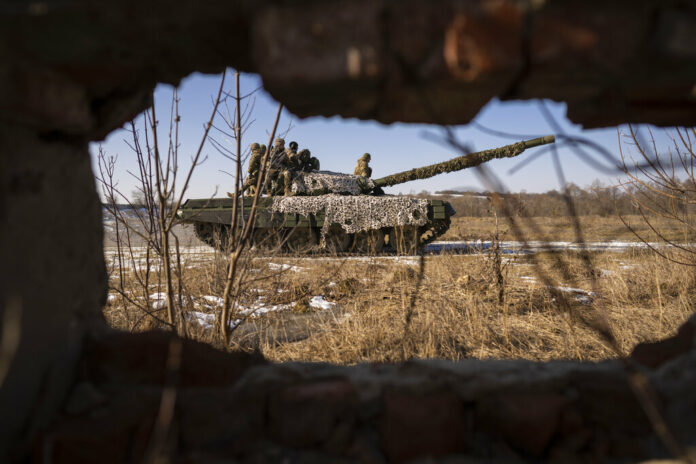 The conflict and war between Ukraine and Russia has come to its first anniversary. Both sides released their own statements on the anniversary from their embassies in Bangkok.
From Ukraine, the statement was written by Dmytro Deineko, Doctoral Researcher in International Law (Taras Shevchenko National University of Kyiv) :
"365 DAYS AND 8 YEARS OF RUSSIA`S MILITARY AGGRESSION AGAINST UKRAINE"
"Wake up, Russia has invaded Ukraine!", were the first words of millions of Ukrainians on February 24, 2022 at around 5 o'clock in the morning when Putin declared war on Ukraine. Immediately, Russian troops began intensive shelling of armed forces units in the east of Ukraine, crossed the northeastern borders, and launched rocket-bomb attacks on civilian infrastructure, hospitals, and schools in Ukraine.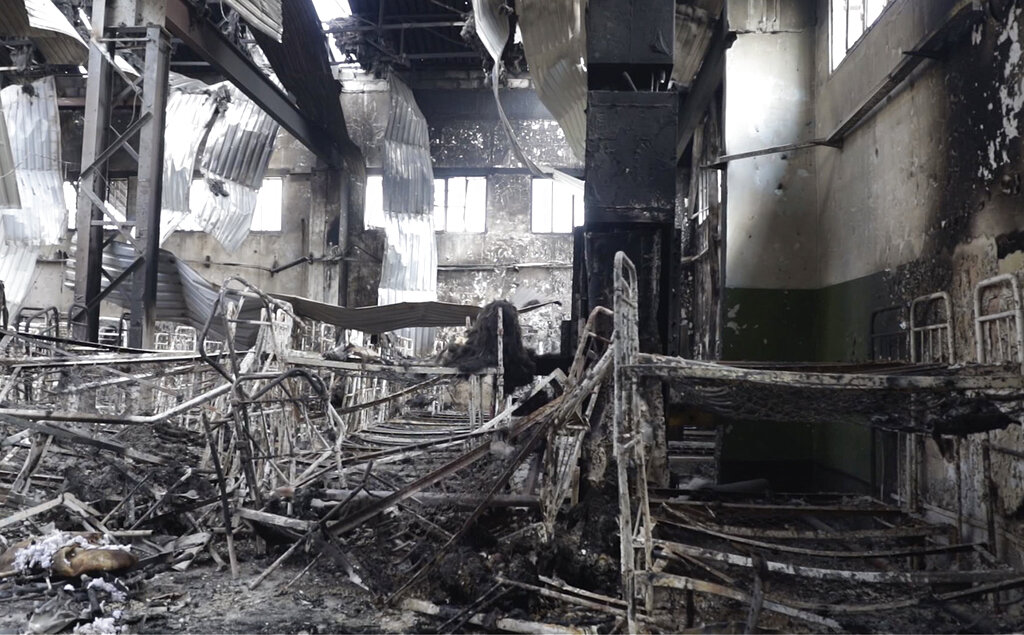 The Ukrainian Parliament unanimously approved the introduction of martial law. Since then, every community, every resident of Ukraine has been at war with Russia. Residential sub-districts of large cities and entire villages on the territory of Ukraine, which is 603,548 km², are under constant fire.
The events of a year ago are similar to the events of February 2014 in the Ukrainian peninsula of Crimea, where armed men in uniforms without identification marks suddenly appeared and seized the building of the Parliament of Crimea, the Simferopol airport, the Kerch ferry crossing, and other strategic objects.
The Russian authorities initially refused to recognize that these armed men were soldiers of the Russian army. Later, Russian president Vladimir Putin admitted that it was the Russian armed forces.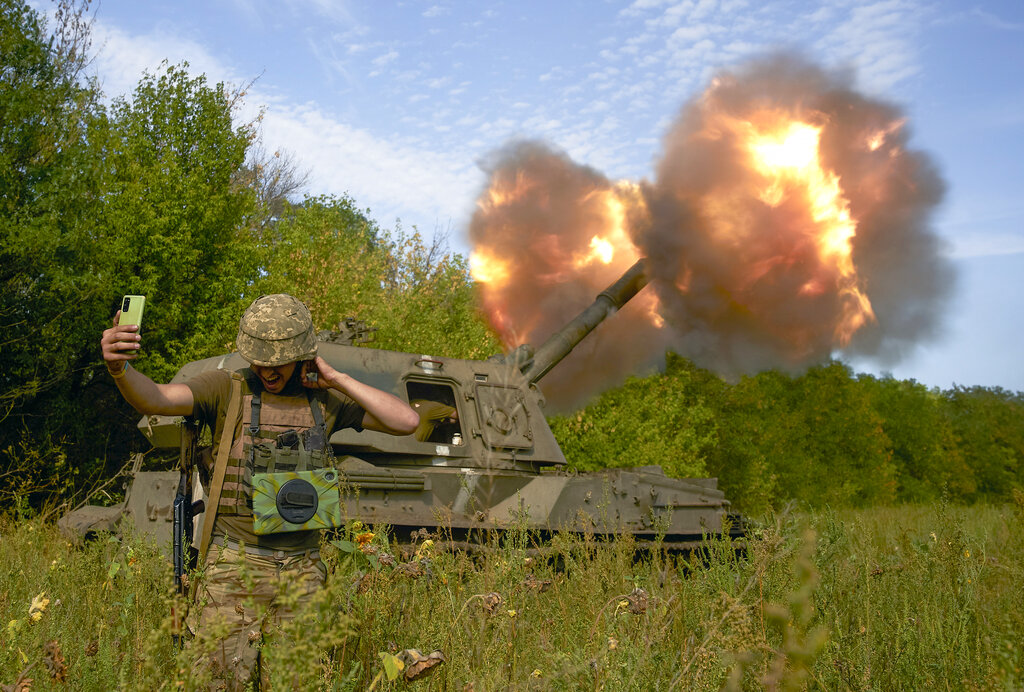 Neither Ukraine, nor the ASEAN, nor the Kingdom of Thailand recognized the results of the "referendum" vote on accession of the Crimea to the Russian federation. International organizations referred to the occupation and annexation of Crimea as illegal and condemned Russia's actions. Dozens of Governments, shocked by Russia's illegal activities, immediately imposed economic sanctions against Russia.
What is really behind the term "Russian world"?
Worth paying attention to the fact that Ukraine protects its territories and the lives of its citizens from Russians, which first entered the territory of Ukraine, and then began to commit mass terror against civilians.
Over the past nine months, Russia has carried out more than 16,000 missile strikes, 97% of which on civilian targets. Ukrainian law enforcement agencies registered damage or destruction of 68,399 civilian infrastructure facilities, including 48,460 residential buildings and houses, 2,212 educational and 418 medical institutions, 407 cultural and 88 religious buildings, and 5,643 water and electricity networks.
Citizens of various states, including citizens of Thailand, were in these civil infrastructure facilities. Due to the qualified work of Ukrainian rescuers, a significant number of lives were saved.
Almost 1/3 of Ukraine's territory (175,000 square km) requires demining. Since the start of full-scale russia's invasion more than 270,000 explosive objects were identified and neutralized.
Ukrainian law enforcement agencies launched an investigation into 53,115 war crimes and crimes of aggression committed since 24 February. They include the killing of 8,596 (including 443 children) and the wounding of 11,620 civilians (including 855 children). These figures, growing daily, do not take into account the occupied territories, to which law enforcement officers do not have access.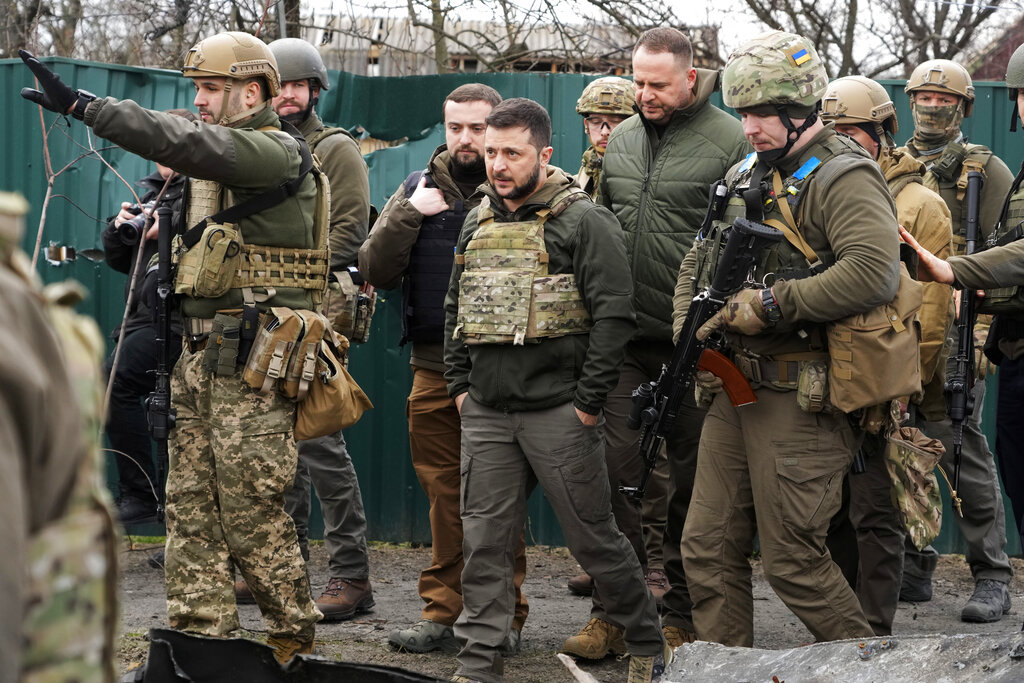 What rules of international law has russia violated?
"The word is always the basis of the law. This is always the basis of the contract. Conventions, statutes, declarations and, of course, memoranda. Only during russia's war against Ukraine, which has been going on, let me remind you, not since February 24, but since 2014, russia has violated about four hundred different international treaties, to which states are parties," said the President of Ukraine.
While you are reading this article, russia continues to violate treaties, in particular:
1. UN Charter;
2. UN Convention on Combating the Financing of Terrorism;
3. UN Convention on the Prevention of the Crime of Genocide and its Punishment;
4. corpus of conventions regulating the laws and customs of war;
5. International Convention for the Protection of All Persons from Enforced Disappearance;
6. Convention on the Protection of Cultural Property in the Event of Armed Conflict;
7. UN Convention on the Elimination of All Forms of Racial Discrimination;
8. UN Convention on the Law of the Sea and others.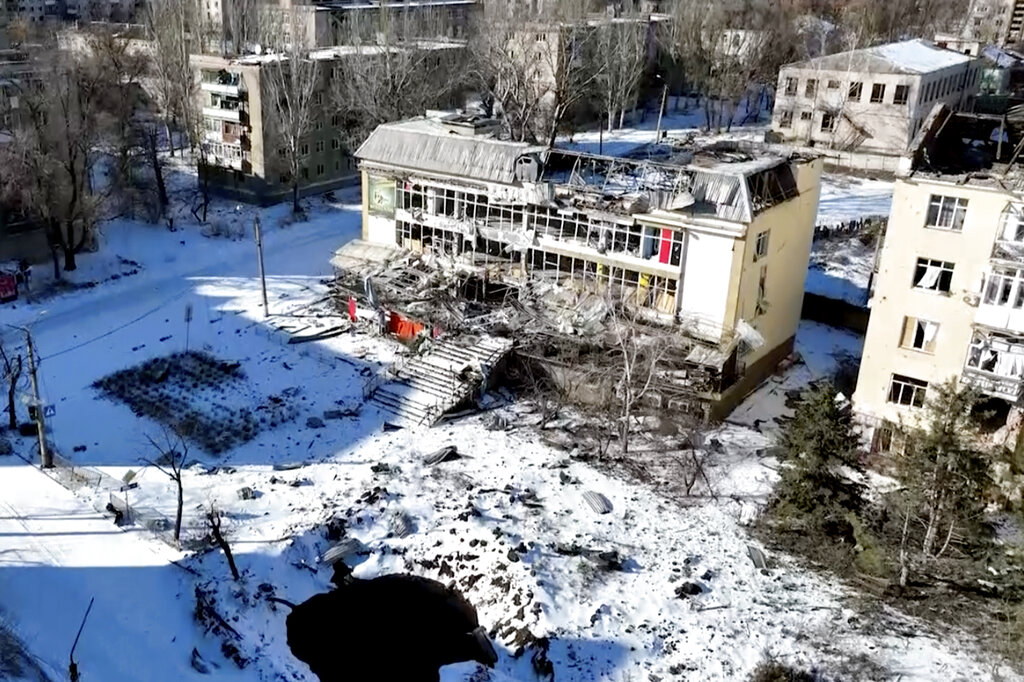 Russian troops systematically violate the norms of international humanitarian law and international human rights law in Ukraine: deliberate and indiscriminate attacks on civilians; their use as hostages and human shield; execution and rapes; forceful conscription and kidnapping; attacks on medical personnel and facilities; use of banned weapons.
Russian soldiers have completely destroyed or partially damaged nearly 800 cultural objects in Ukraine. The Ukrainian authorities are actively working, in particular with UNESCO, to protect cultural facilities during the winter season.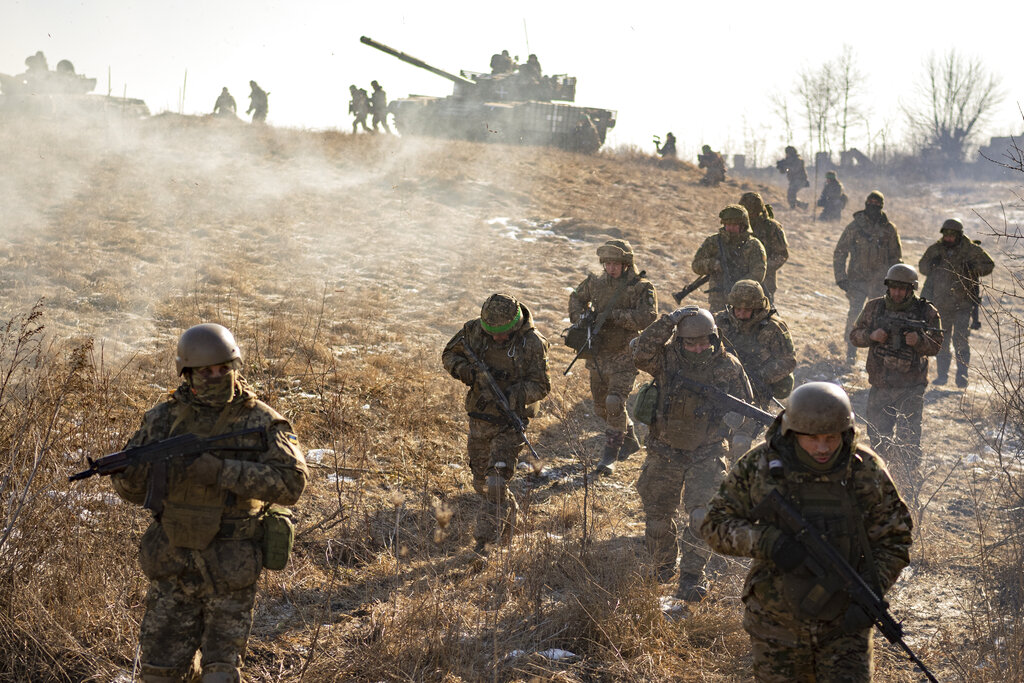 How can I contribute to peace?
It must be recognized that Russia is conducting a full-scale military campaign against Ukraine with the support of its allies. The goal is to capture the territory and kill the entire Ukrainian and foreign population.
This opinion is confirmed by the mass graves of tortured Ukrainian civilians, which were discovered after the liberation of 4 regions in Ukraine from the Russian army. Ukraine will resist and defeat terror, it's only a matter of time.
Ukrainian and Thai cultures are close, every man, if necessary, selflessly protects his wife and children, his home and his dignity. It is important to counter the news from Russia.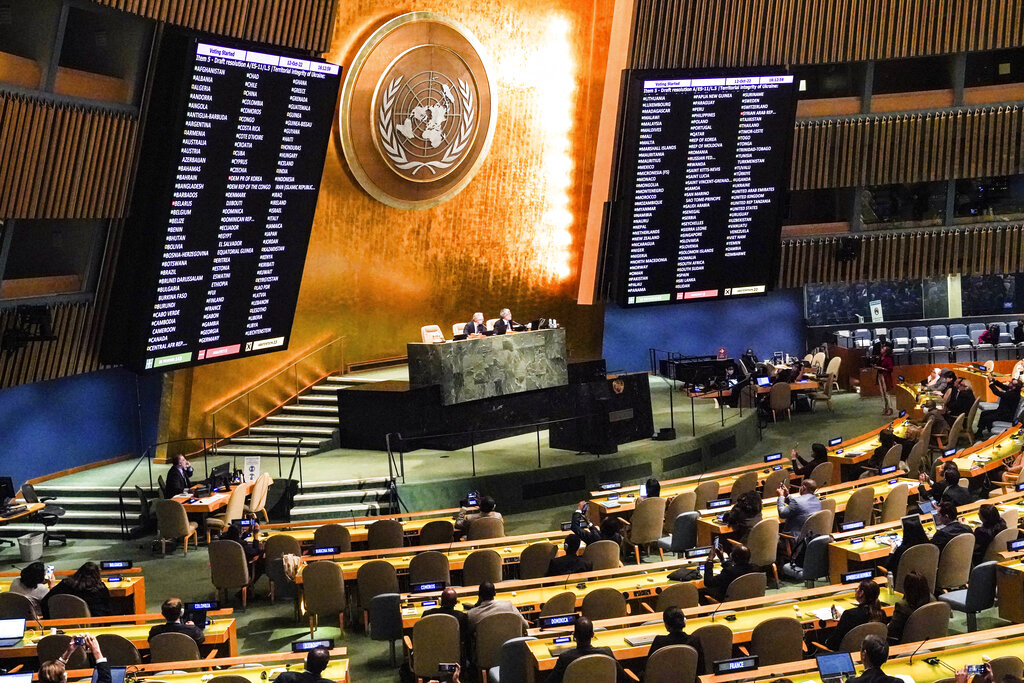 Every person who has access to the Internet and a smartphone can easily spread the truth about the events in Ukraine, for which a special website https://war.ukraine.ua/th/russia-war-crimes/ was created and, if possible, help with humanitarian support.
Ukraine urges every state to consider joining a Special Tribunal for the crime of aggression against Ukraine as the only viable way to bring russian military and political leadership to account.
_____
Ukrainian conflict – explained by Western leaders
On the Russian side,  Evgeny Tomikhin, the Ambassador Extraordinary and Plenipotentiary of the Russian Federation to the Kingdom of Thailand has written the article titled "Ukrainian conflict – explained by Western leaders"
He noted that one year on since February 2022, Russia still faces a lot of questions regarding the reasons that led to the special military operation in Ukraine. At the same time, we realized that the so called "international community" – meaning Western minority which controls global mass media – is not interested to listen to our arguments as all our statements are instantly discredited as the Russian propaganda.
Therefore, let us read comments from the Western politicians. Let the readers make their own conclusions.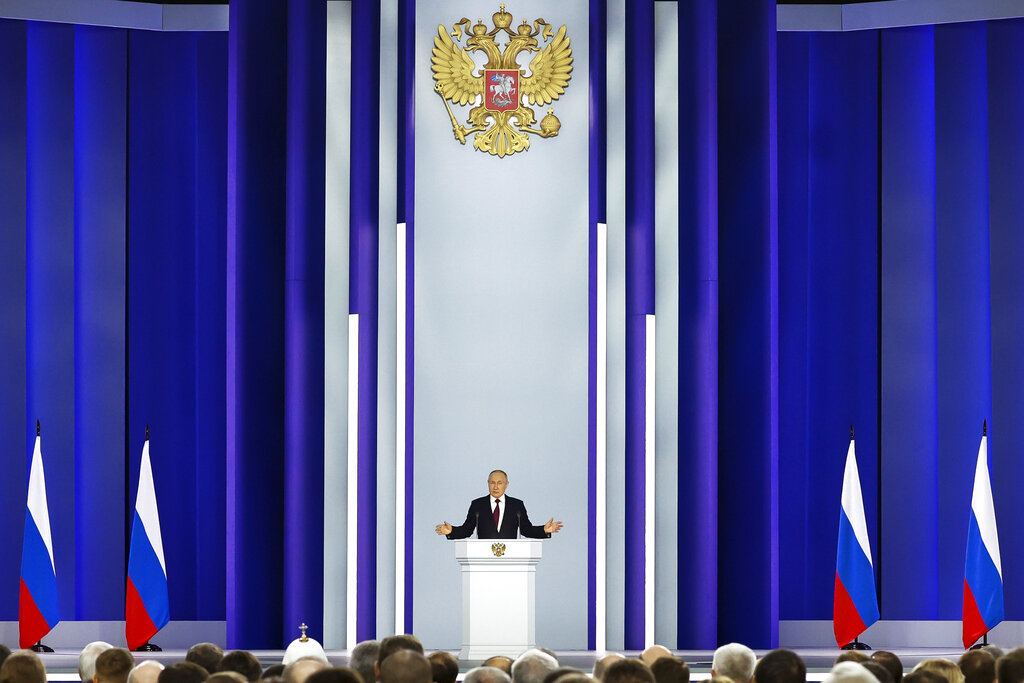 To start with, let's remember the ill-famous phrase of ex-Ukrainian President Petro Poroshenko, who declared in 2014 that "We [in Ukraine] will have work, they – [in the Donbas] won't.
We will have pensions – they won't. We will care for our children and pensioners – they won't. Our children will go to school, to kindergartens – their children will sit in cellars. They don't know how to organize or do anything. This, ultimately, is how we will win this war".
President Vladimir Zelensky put it this way in 2021: "I think that if you live on the Donbass territory today, which is temporarily occupied, and you think that 'our cause is right, we need to be with Russia, we are Russian,' then it is a big mistake to remain living in Donbass, it will never become Russian territory. For the sake of your children and grandchildren it is already time to go find a place for yourself in the Russian Federation".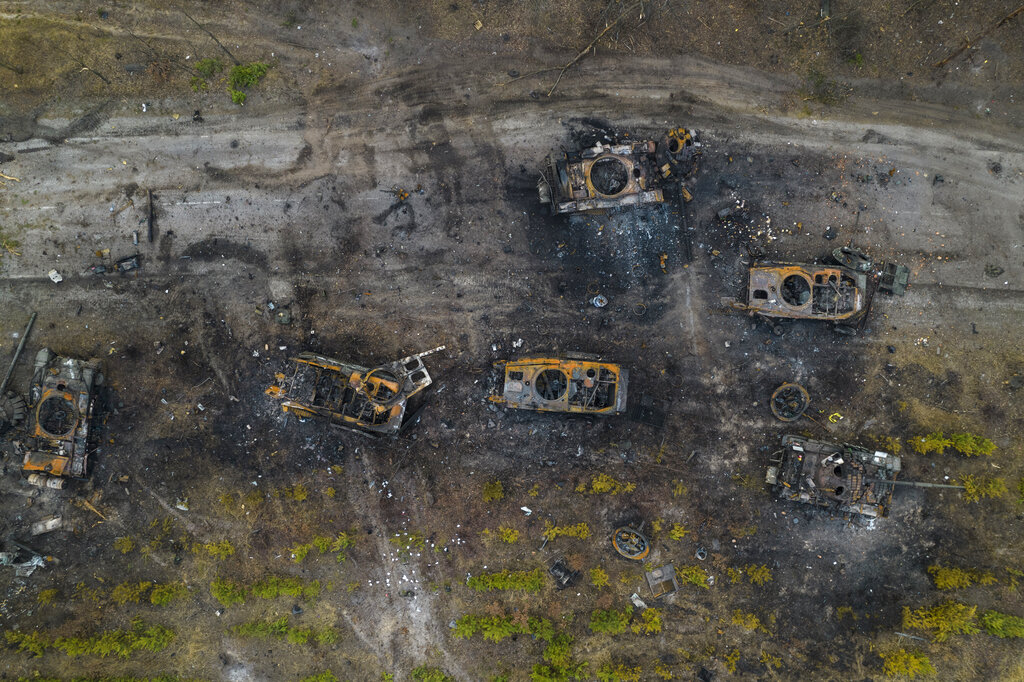 Angela Merkel, Ex-German Chancellor, said in her recent interview on December 8, 2022: "The 2014 Minsk Agreement was an attempt to buy time for Ukraine".
On December 28, 2022 Ex-French President François Hollande fully echoes his German colleague. "Since 2014, Ukraine has strengthened its military posture.
Indeed, the Ukrainian army was completely different from that of 2014. It was better trained and equipped. It is the merit of the Minsk agreements to have given the Ukrainian army this opportunity"
Boris Johnson, Former Prime Minister of Great Britain, confirmed on January 26, 2023: "We then applied some sanctions, launched this diplomatic imitation called the Normandy process and achieved nothing."
Radoslaw Sikorski, former Polish foreign minister, publicly announced that the US had been responsible for exploding the Nord Stream gas pipeline by tweeting "thank you, USA".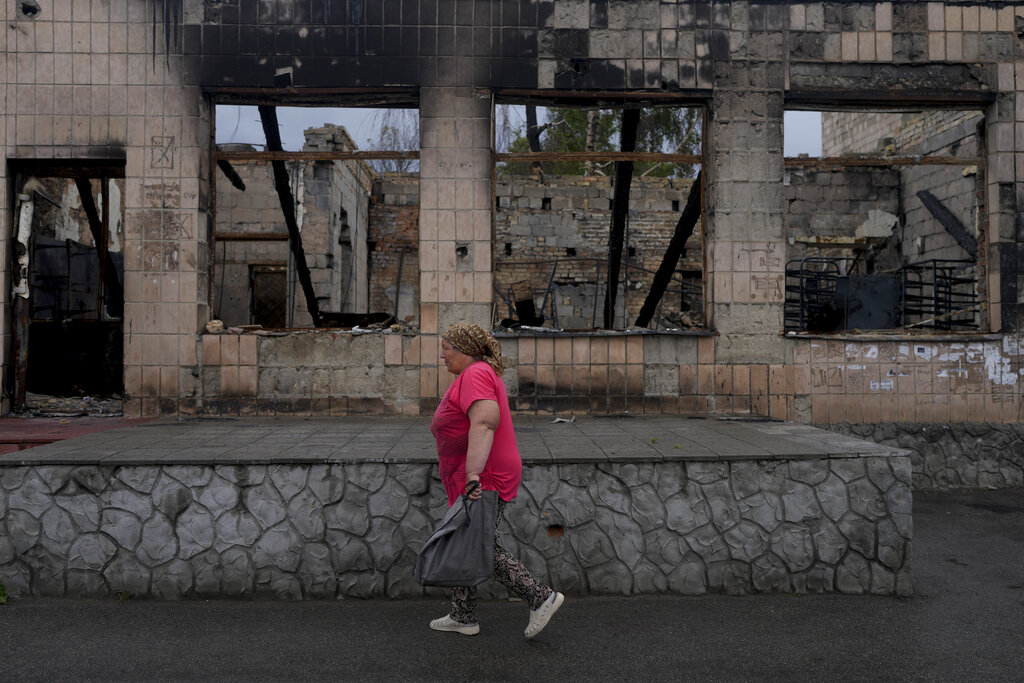 On January 24, 2023 he too confirmed that Poland studied the possibility of occupation of part of Ukraine: "There was a moment of hesitation in the first 10 days of the war, when we all didn't know how it would go, that maybe Ukraine would fall."
Vladimir Zelensky on October 6, 2022: "What is important, I once again appeal to the international community preventive strikes so that (the Russians) know what will happen to them if they use them (nuclear weapons)."
Jens Stoltenberg, NATO Secretary General, declared on November 29, 2022: "So it may sound like a paradox, but the reality is that the best way to achieve a lasting, durable peace in Ukraine is to provide military support to Ukraine". Petr Pavel, the Czech Republic's incoming president, said on February 3, 2023: "I believe that we shouldn't put any cap on equipment. The only exception is nuclear weapons and direct involvement of NATO in the conflict".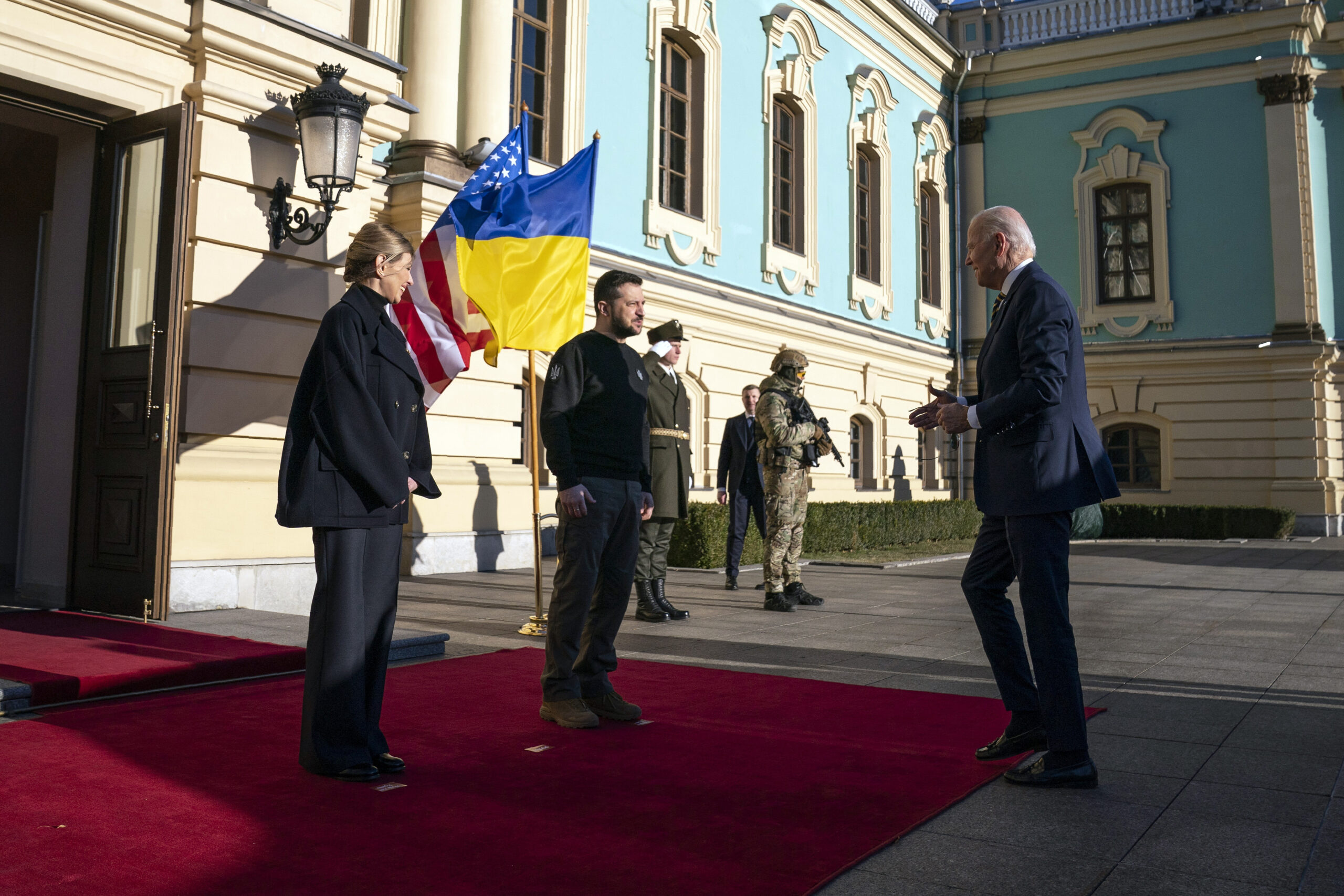 On January 25, 2023 the US President Joe Biden made the following comments: "We'll begin to train the Ukrainian troops on these issues of sustainment, logistics, and maintenance as soon as possible. Delivering these tanks to the field is going to take time, time that we'll see — we'll use to make sure the Ukrainians are fully prepared to integrate the Abram tanks into their defenses".
Josep Borrell, High Representative of the Union for Foreign Affairs and Security Policy, remarked on February 2, 2023: "As part of the EU military assistance mission in Poland and Germany, we plan to train 15,000 Ukrainian troops by April, and then an additional 15,000, including for the use of tanks such as the Leopard 2".
Lloyd Austin, United States Secretary of Defense, said on February 14, 2023: "And so we expect to see them [Ukrainians] conduct an offensive sometime in the spring. And because of that, you know, we, all the partners in the Ukraine Defense Contact Group, have been working hard to ensure that they have the armored capability, the fires, the sustainment to be able to be effective in creating the effects on the battlefield that they want to create"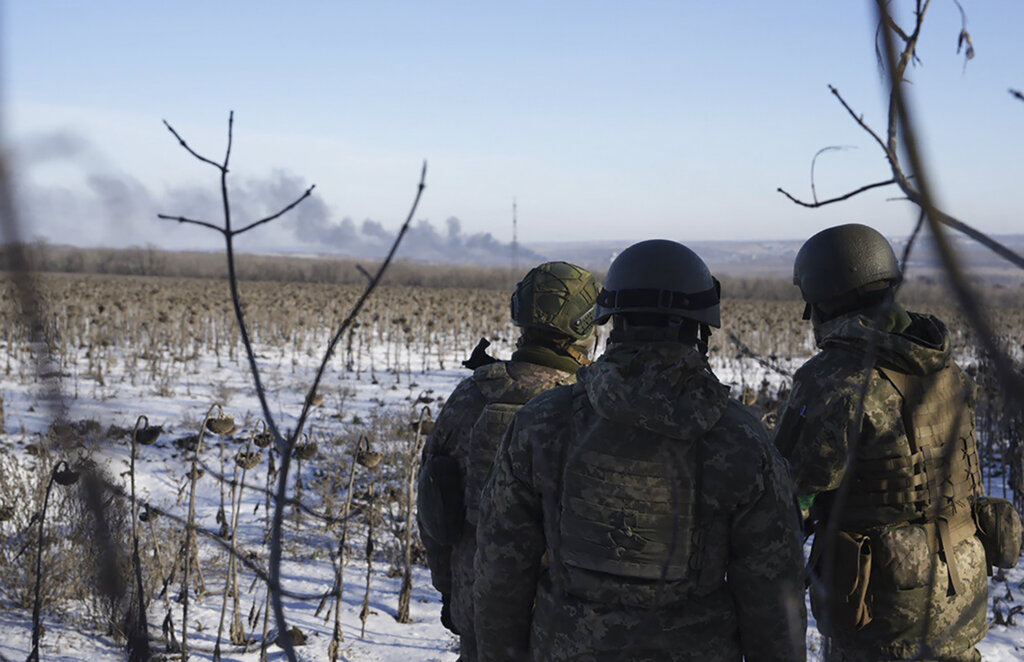 Jens Stoltenberg, NATO Secretary General, declared on February 18, 2023 during the recent Munich Security Conference session: Because the reality is that the main reason why Ukraine has been able to repel and to push back the Russian forces is of course the bravery, the courage of Ukrainian armed forces, the political leadership, the people of Ukraine, but one important element has also been the fact that NATO Allies actually trained and helped Ukraine since 2014.
The United Kingdom, United States, Canada and others, provided significant training and capacity building and also equipment from 2014 meaning that Ukrainian army were much stronger, better equipped, better trained, better led last year than they were in 2014".
Annalena Baerbock, German's Minister for Foreign Affairs at the Parliamentary Assembly of the Council of Europe on January 24, 2023: "Arguing therefore I have said already in the last days — yes, we have to do more to defend Ukraine. Yes, we have to do more also on tanks. But the most important and crucial part is that we do it together and that we do not do the blame game in Europe, because we are fighting a war against Russia and not against each other".
So, who is truly to blame for crisis around Ukraine?