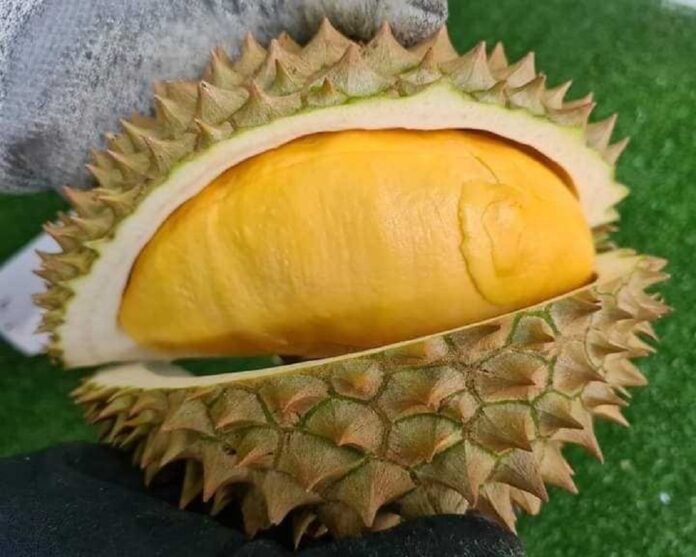 The Ministry of Commerce has officially registered the Sadet Nam Yala Durian as a Geographical Indication product (GI) for Yala Province and plans to export it to China and Malaysia, which is estimated to bring the province more than 2.8 billion baht (80 million U.S. dollars) per year.
The Intellectual Property Department has recognised "Sadet Nam Yala Durian" as a new geographical indication product for Yala, it was made public in early February 2023.
The ministry hopes this will boost Thailand's fruit export industry, especially for the Chinese and Malaysian markets. The latest announcement is also in line with local economic policies aimed at increasing the prosperity of small farmers.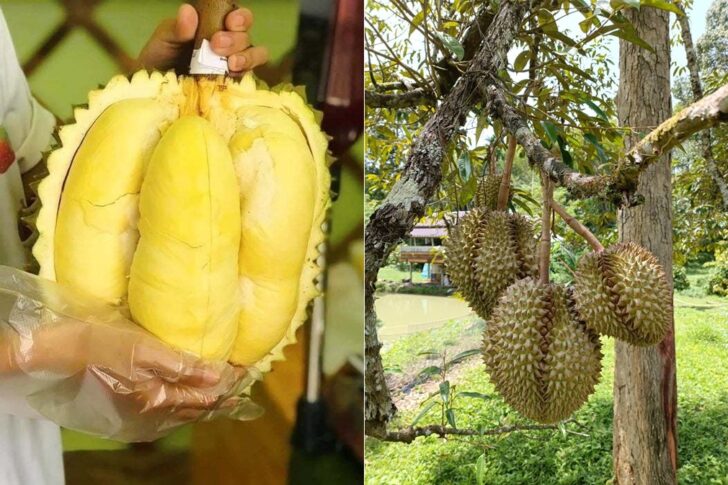 The Sadet Nam Yala durian, with its unique taste and smell, is priced at 190 baht (5.45 U.S. dollars) /kg and brings in up to 80 million U.S. dollars a year for locals.
The Sadet Nam Yala durian is known for its excellent and sweet taste, with a dry, fine and less fibrous texture. (Sadet Nam means drain.) It also has a unique smell and yellow colour with a light or dark spectrum, depending on the breed such as Kanyao, Chanee, Puangmaneepun, Musang King and Ochee.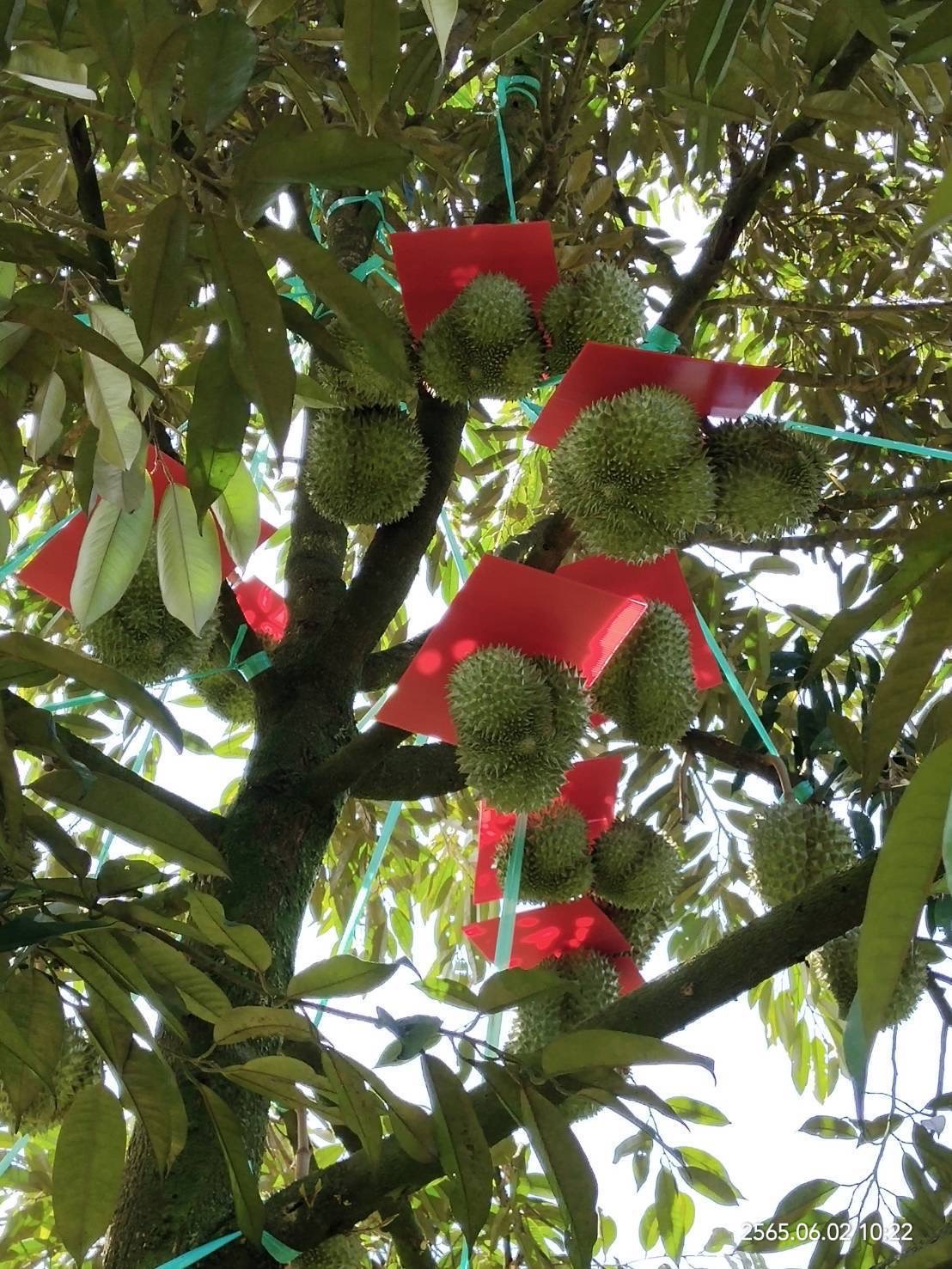 These breeds can be planted all year round. They are well suited to medium altitudes above sea level, above 100 metres, and grow well near mountain hills. They can be harvested every year between July and September.
Thank you to the support of local farmers who helped develop the quality of the product and the packaging, the Yala durian has become one of the most important sources of income in the province, just after the "Bannang Sata Rock Banana", which was previously registered as a GI product.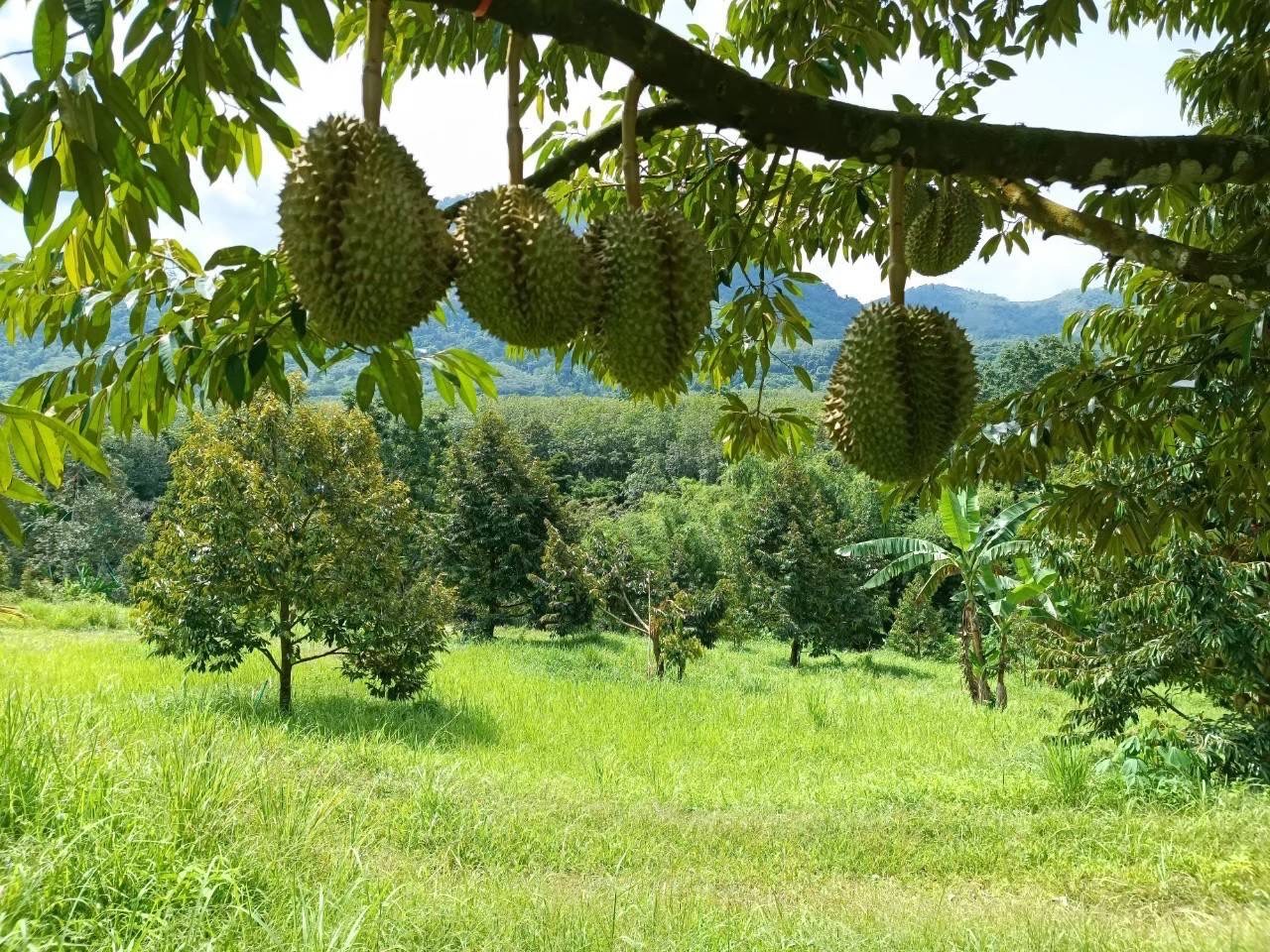 "The registration of Sadet Nam Yala durian as a GI product is an important step in promoting Thai agricultural products to the world. It will sustainably increase the value of the product and create more jobs and income for local businesses and farmers.
Community businesses that have a localised product that corresponds to the geographical location and has a well-known and high quality can seek advice from the Intellectual Property Department on the 3rd floor of the Public Service Centre to apply for registration at GI or call the hotline: 1368"
Export Competition
Thai durian exporters are facing competition, especially with Vietnam, after the Chinese government allowed the Vietnamese to export fresh durian to the mainland from July 2022, the same as Thailand.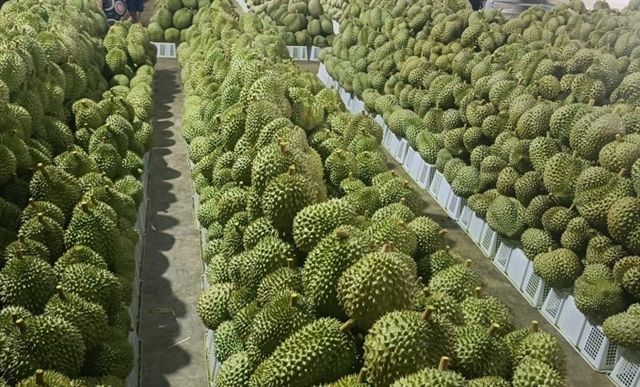 It is estimated that Vietnam can harvest up to 1 million tonnes of durian, while the product from Thailand is expected to reach only 7750,000 tonnes.
Vietnam has lower production costs compared to Thailand. They also have a faster route for logistics, which has led several Chinese entrepreneurs who have been operating in Thailand for many decades, or even Thai companies, to expand their business to buy durian from Vietnam, either through individual investment or by working with Chinese companies from eastern Thailand. The deal also seems to take the form of a Vietnamese nominee.