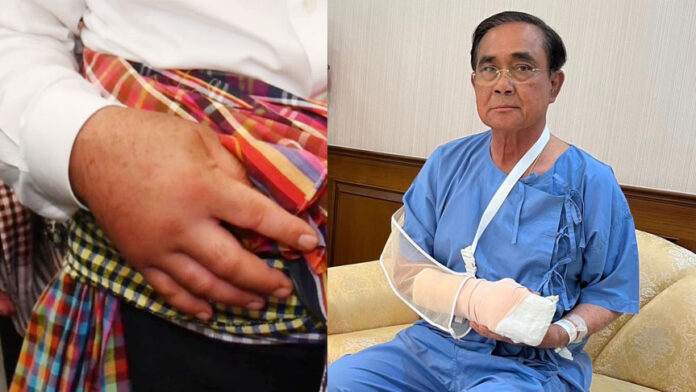 PM Gen Prayut Chan-o-cha will remain at Phramongkutklao Hospital for two to three days, said hospital director Maj Gen Thamrongroj Tem-udom.
Doctors operated on Prayut's swollen right hand to remove lymph in order to avoid infections. Thamrongroj said Sunday Prayut is in good spirits with his humour intact and asked him to thank the people and the press for their concerns.
Photo of Prime Minister General Prayut Chan-o-cha at Phramongkutklao Hospital Saturday evening released by government spokesman Anucha Burapachaisri.
Gen. Prayut developed a swollen right hand, prescribed with antibiotics  following an inflammatory trigger right hand. Previously it was thought that he has pseudogout and a high deposit of calcium pyrophosphate dehydrate (CPPD).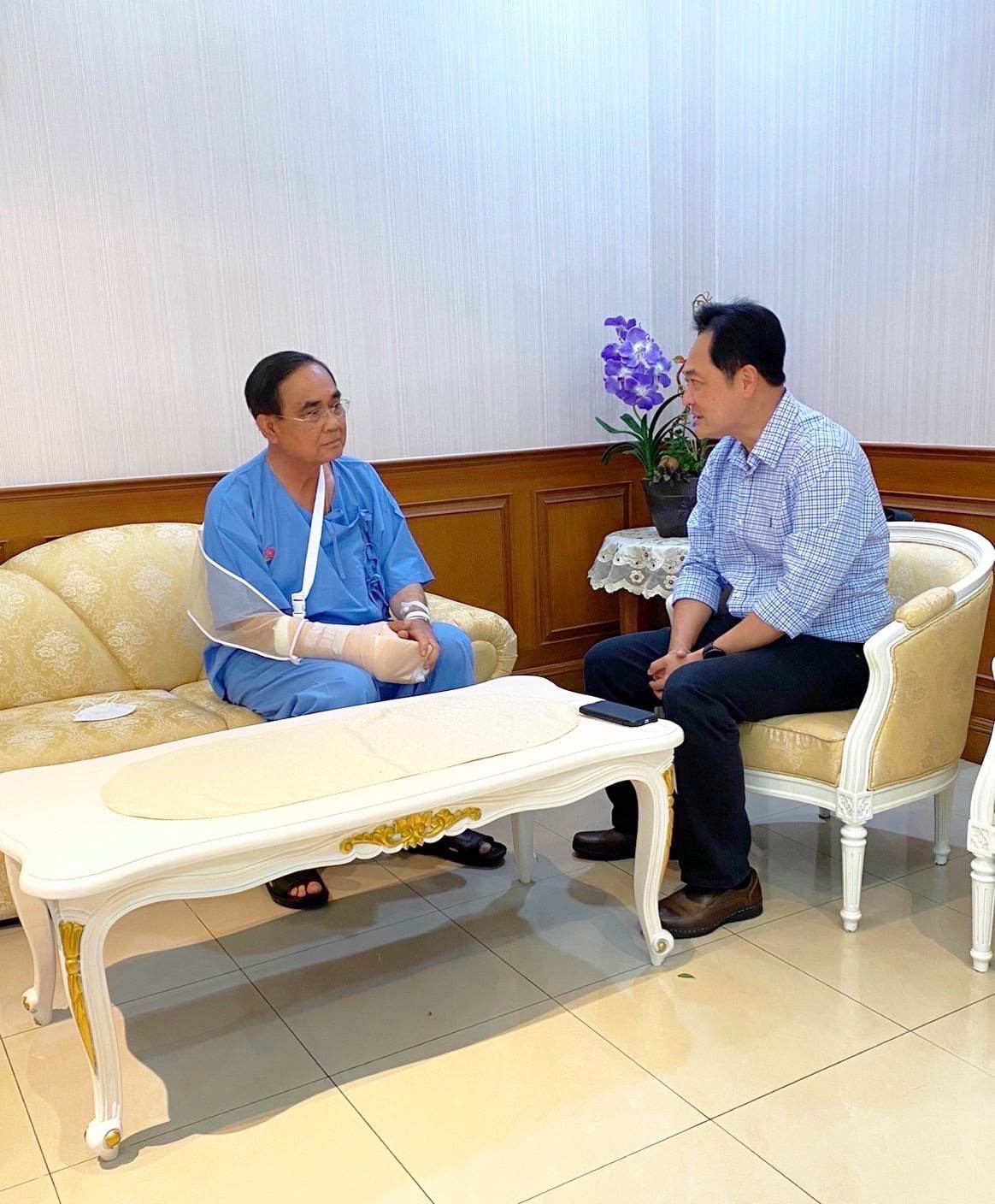 The reporters noticed Prayut has a swollen right hand since he visited Nong Bua Lam Phu province on Thursday. He said on that day he didn't know what causes it.
"I don't know what happened. I had it checked but there was nothing. Probably it's because I talked too much. It should just be okay soon."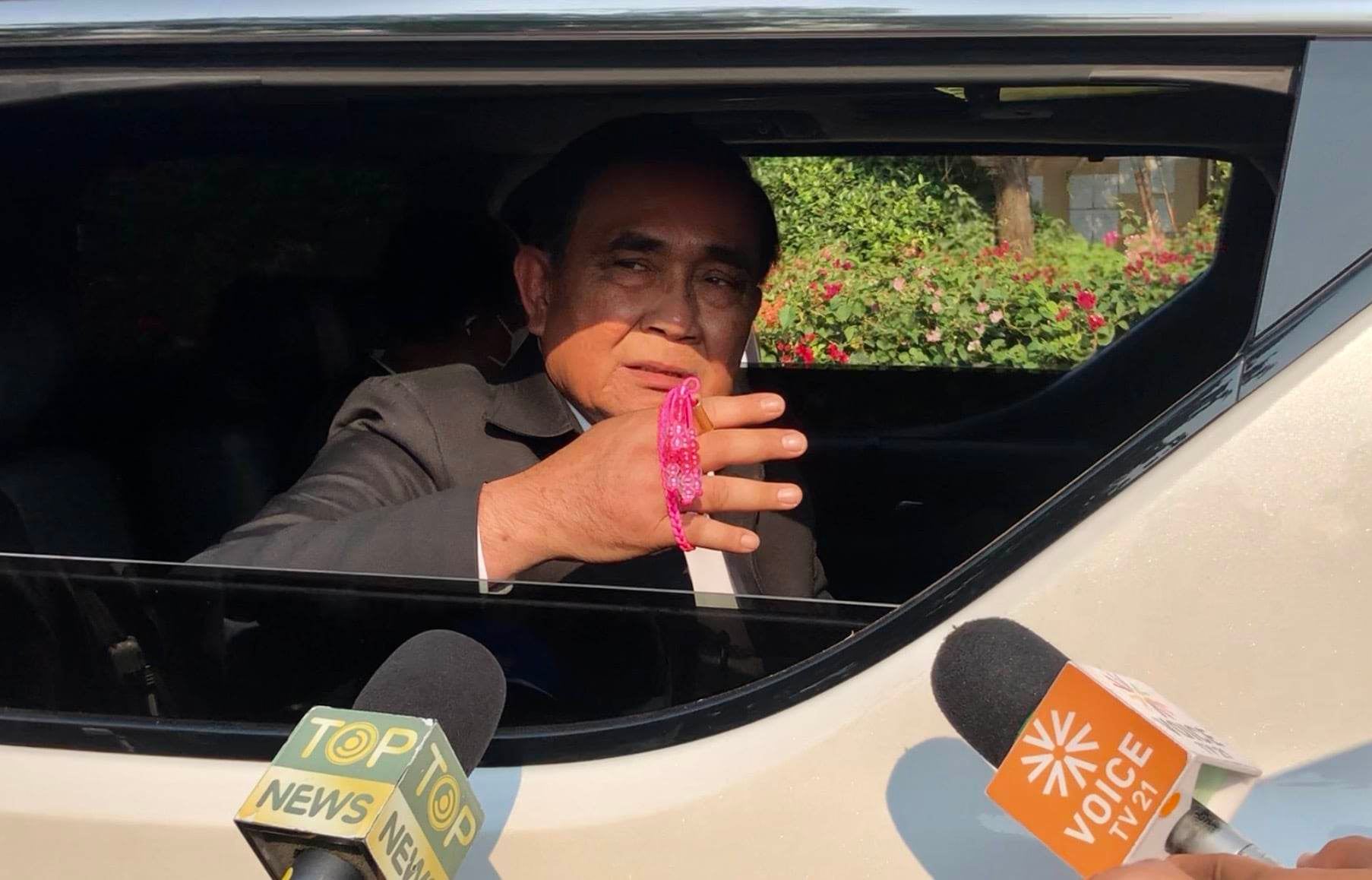 Previously, Prayut's aide told reporters that the PM suffers from trigger finger and has his personal physical examined.
PM Gen Prayut Chan-o-cha has been on election campaign urging people to vote for United Thai Nation Party. "We did it. We're doing it. We will continue to do it," was the slogan.