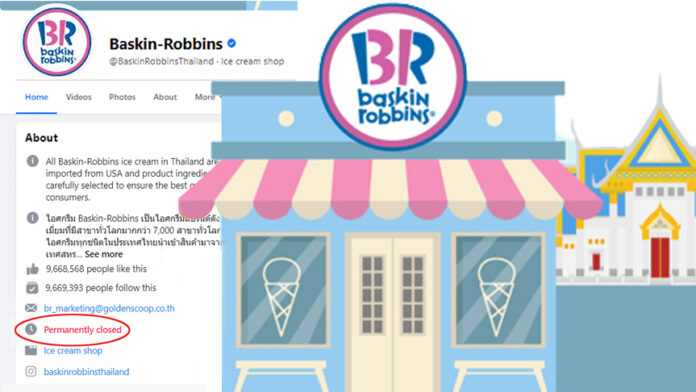 Baskin Robbins ceased all business in Thailand after the ice cream seller was reduced from 10 to 4 outlets at the end of 2022. Its share in Mud & Hound fell from 3 per cent to 1 per cent.
Baskin Robbins, the US ice cream chain, pulled out of business in Thailand on 13 March 2023, closing all 4 remaining outlets. On the website of Mud & Hound, the brand owner in Thailand, the Baskin Robbins logo is no longer visible.

It is reported that the brand's official Facebook page, @BaskinRobbinsThailand, has a status of 'permanently closed', while the phone numbers for the 4 remaining branches: K-Village, Siriraj Hospital and The Walk Kaset Nawamin have been deleted, while the contact for the Siam Paragon branch has been changed to message.
Mud & Hound's website does not display the ice cream logo. The company owns 100 per cent of the franchise rights in Thailand.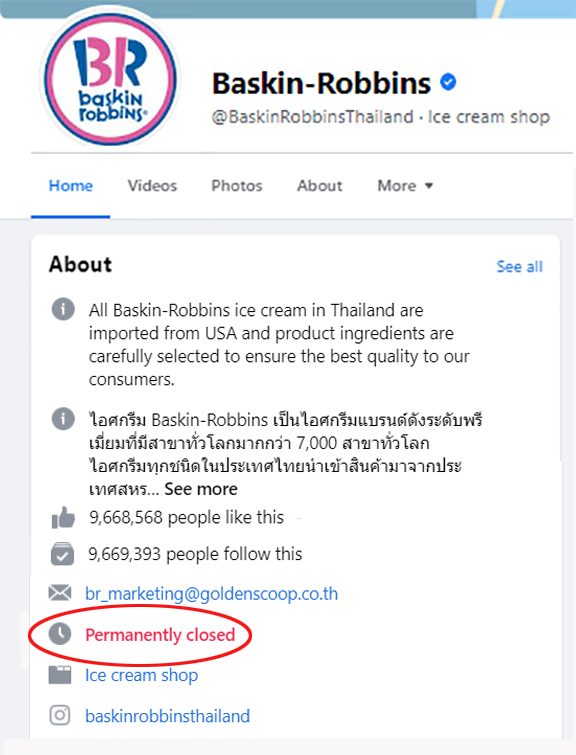 According to Mud & Hound's financial report in 2021, Baskin Robbins generated only 1 percent of the total revenue of THB 2.14 billion (62 million U.S. dollars) or about THB 21 million (600,000 U.S. dollars), a decline of about 3 percent in 2019-2020.
The same report revealed that Baskin Robbins had 10 branches in Thailand at the end of 2021, before later announcing on its Facebook page that it had only 4 in November 2022.
Baskin Robbins was founded in 1945 in the United States and today has more than 8,000 branches worldwide.