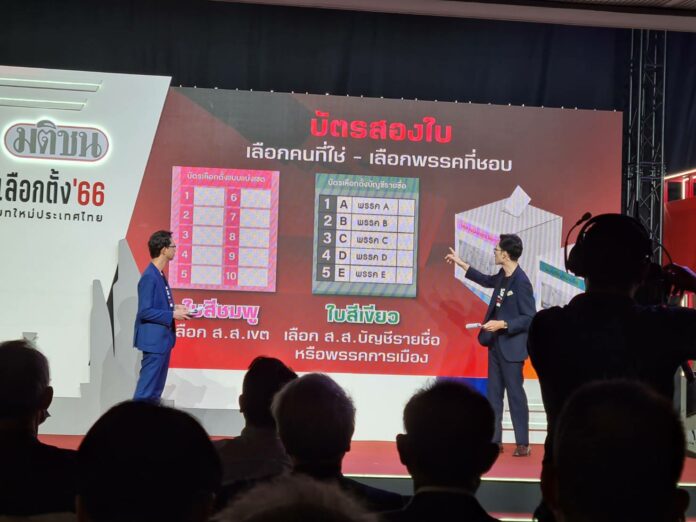 Based on the calculation based on the results of the last general elections combined with the new election constituency boundaries will benefit the ruling Phalang Pracharath Party most and it means the Pheu Thai Party won't win a landslide and will likely end up in the opposition camp after the May election, said Associate Professor Thanaporn Sriyakut, president of the Political Science Association of Kasetsart University, on Monday.
Thanaporn presented the forecast at a Matichon-organized forum on general election analysis at Matichon Office. He believes the new 400 constituencies is likely a result of gerrymandering.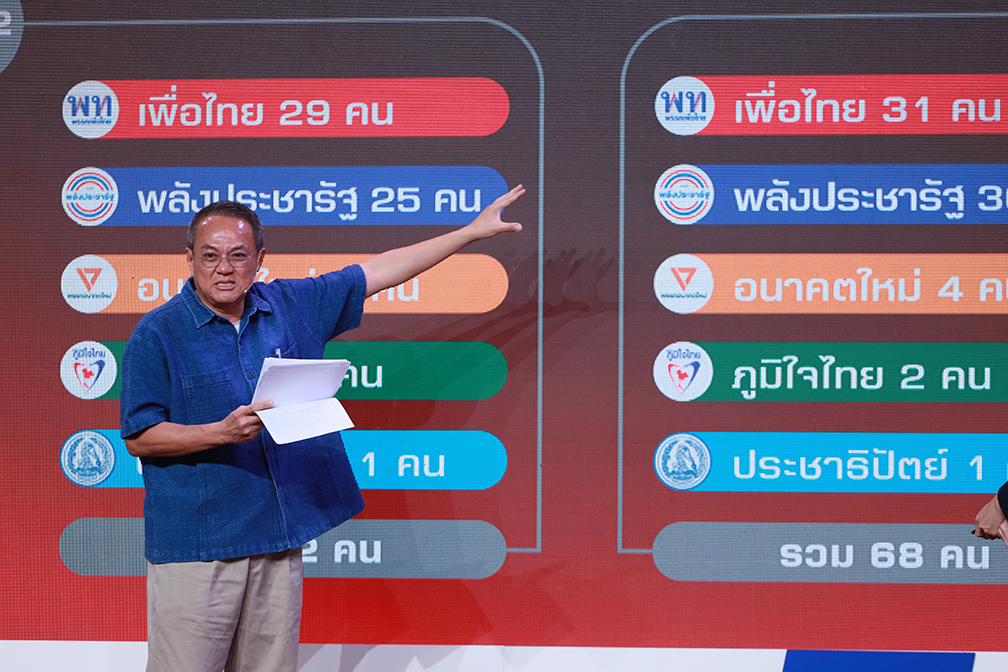 "It's either Prayut or Prawit winning," he said, referring to incumbent PM Gen Prayut Chan-o-ocha, who's a candidate for the United Thai Nation Party and Deputy PM Gen Prawit Wongsuwan, leader and PM candidate for the ruling Phalang Pracharath Party. "We're still witnessing the struggle between the two poles [of conservative and liberal forces] and I conclude the conservative side will stay on."
All in all, he predicts the ruling Phalang Pracharath will win 142 MP seats and lead a new coalition with 264 MPs. There will be six coalition partners including the Bhumjai Thai (59 MPs), the Democrat (48 MPs) and Thai Liberal Party (10 MPs). In the opposition camp, Pheu Thai will gain 174 MPs and will be joined by four other parties, including Move Forward (48 MPs) and Prachart (9 MPs).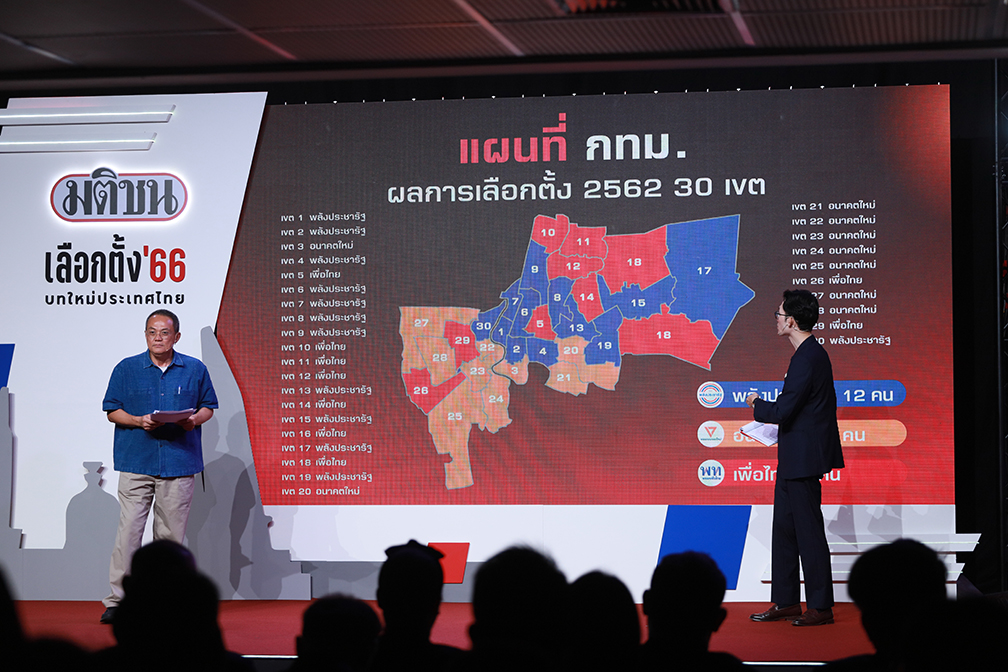 Thanaporn cited examples of alleged gerrymandering, including in Sukhothai province, the northeastern region, Bangkok and Songkhla to posit that the new constituency boundaries seem to benefit the ruling Phalang Pracharath Party.
Two other speakers at the event offered caveats on such forecasts, however. Satitorn Tananitichote, director of the Office of Innovation for Democracy at King Prajadhipok Institute warns that MPs defections to different parties and the fact that Prayut is no longer a PM candidate for the ruling Phalang Pracharath Party must be taken into consideration. He believes the new boundaries looks "very intentional" in design, however.
Former PM Office Minister Suranand Vejjajiva who served under the Yingluck Shinawatra administration was the third speaker. Prayut, said Suranand, is no longer a political "magnet" that he was and will likely affect the upcoming general election results.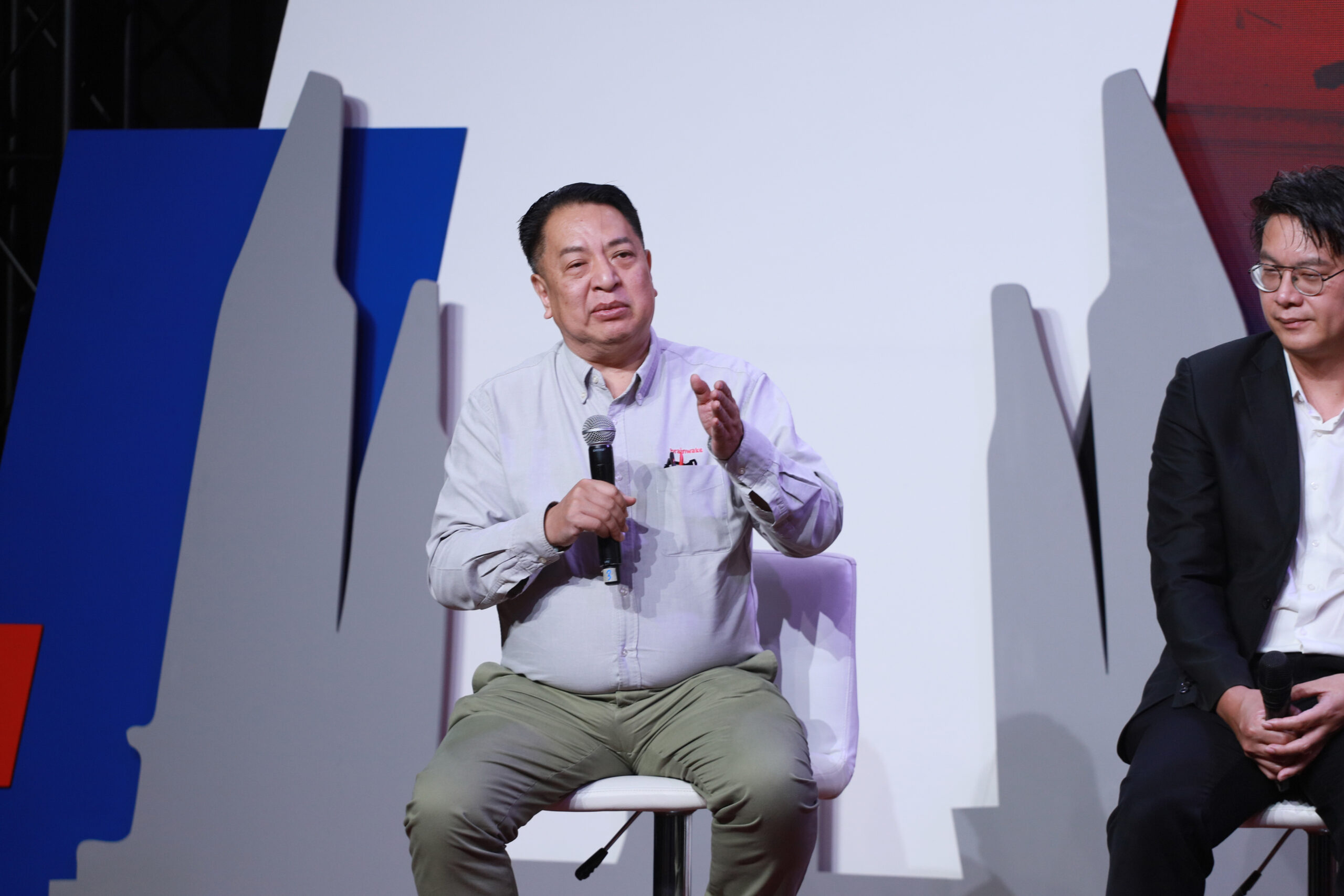 Suranand added that even some who had supported Prayut said they had enough with eight years under him. "Gen Prawit is also not a magnet either."
Nevertheless, Suranand warns about the influence of the "deep state", namely the bureaucracy that could also continue to influence the direction of Thailand after the election. The patronage system, he added, has never been dismantled.