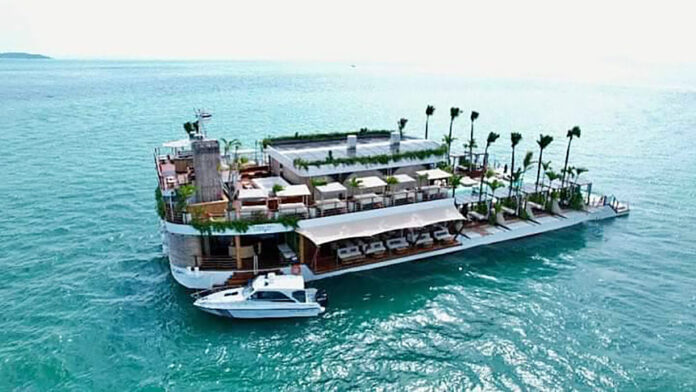 Phuket Officials from the Kathu district administration, officials from the Thalang district administration, marine police, representatives from the community in the Patong area, and the relevant authority jointly inspected the Yona Beach Club Phuket boat in order to decide whether it can operate in the area.
Yona Beach Club Phuket boat had been converted into a floating entertainment venue and was anchored near the pier of the Ban Yamu boat ramp in the Pa Klok sub-district of Thalang district in Phuket province.
Officers conducted an inspection to ensure compliance after the boat owner applied for an operating permit even though the boat is not yet licensed to operate in Phuket province.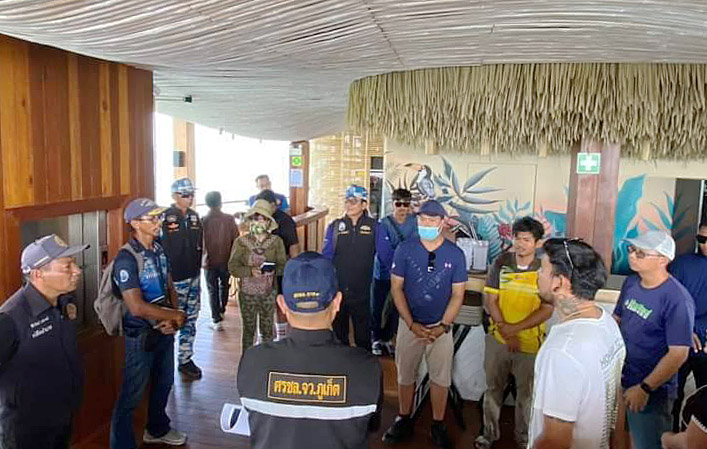 The inspection was assigned to individual authorities. These include boat registration and boat safety, which is the responsibility of the Port Authority.
The Department of Marine and Coastal Resources will review the quality of tourist services, waste management, water pollution control and the safety of boat moorings, which must not obstruct shipping lanes and coastal barriers and must not have a negative impact on the marine environment and its ecosystems.
The Provincial Excise Office carried out inspections on the sale of alcohol and tobacco, while the Occupational Health and Welfare Office checked the working conditions of the service personnel on the ships and those who prepared food on board.
Capt. Krit Khluabmas, deputy director of the Thai Marinetime Enforcement Command Center in Phuket province, said that after the inspection, the officers recommended and informed the contractors that if they found any deficiencies, they should report them.
As for the granting or denial of permits, this is a matter of enforcement of the law by each competent authority in the public sector, which includes listening to public opinion in Phuket province.
Ultimately, the relevant laws and regulations must be complied with. If services to tourists are allowed, officials will continue to conduct on-site inspections.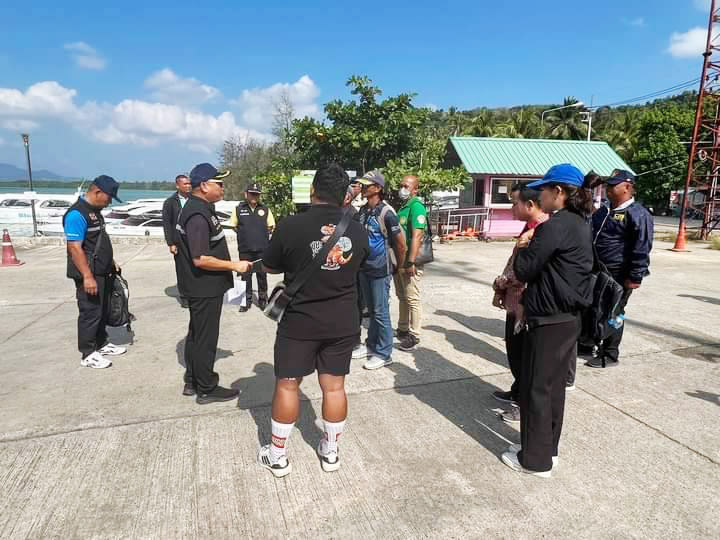 Beach Club Phuket has three storeys and 1,200 square metres of space. A 22-meter swimming pool in the middle is encircled by stylish lounge chairs and palm palms. at June 2022, this yacht departed from Trang port and arrived at Phuket. This boat departed from Trang port and arrived in Phuket in June 2022
The ship was originally scheduled to be formally inaugurated on January 24 of this year, but locals appeared to be against it. with worries about the environment and safety. Locals requested that the service be inspected by the authorities. As a result, it has been postponed to unknown dates.