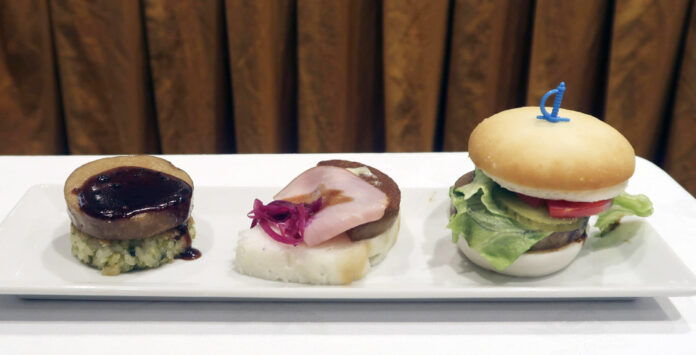 Japanese meatpacking firm NH Foods Ltd. recently began selling a foie gras alternative on a trial basis, using chicken liver to create a product at a price roughly one-third of the French delicacy.
The company uses a production technique that uses chicken liver, which typically sees a drop in demand during the cold season, to mimic the distinct taste and texture of the pricy delicacy without relying on a controversial poultry farming method used to produce foie gras, according to NH Foods.
Each package contains 120 grams of the product, named "Gras Foie," and a special balsamic vinegar sauce for 3,218 yen ($24).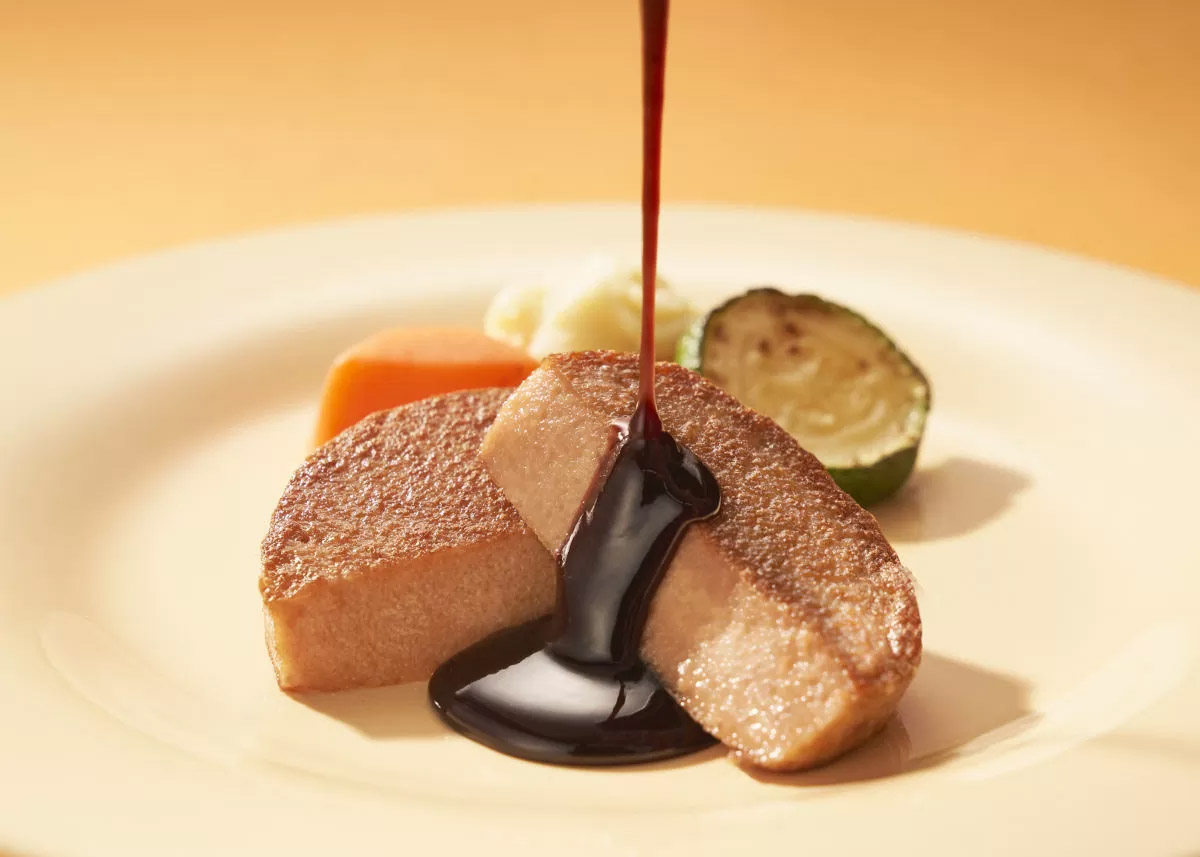 It is initially being offered on a shopping website run by crowdfunding service firm Makuake Inc., but will also become available on NH Foods' e-commerce website in June.
To recreate the rich, creamy texture, pork fat and egg yolk are mixed with chicken liver and other ingredients, the company said.
Production of foie gras has recently been in decline and has been banned in several countries, including Britain, Germany and Italy, due to welfare concerns about geese and ducks, which must be force-fed to make foie gras, the French term for "fatty liver."
"It is a product that can be enjoyed by even those who have not tasted foie gras before," said Kenji Takasaki, head of the company's new business development department.