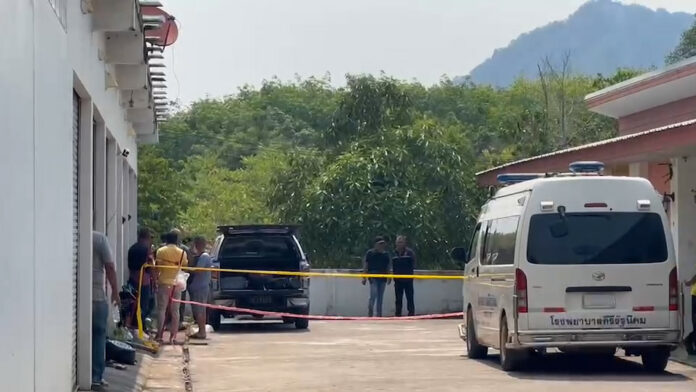 Another shooting rampage occurred in Thailand, with the main perpetrator being a police officer. At least six persons have been killed.
Police Senior Sergeant Major. Attaphon Wichian, 46, deputy chief of the Crime Investigation Department of Kiri Rat Nikhom Police Station in Surat Thani Province, along with accomplices armed with M16 assault rifles and shotguns, went on a shooting rampage at the house of Thammarong Nilniyom, a 60-year-old man, also known as "Phoo Yhai Rong", who is also his father-in-law, located at No. 91, Moo 8, Tambon Kapao, Kiri Rat Nikhom district, on the evening of April 8, killing three victims.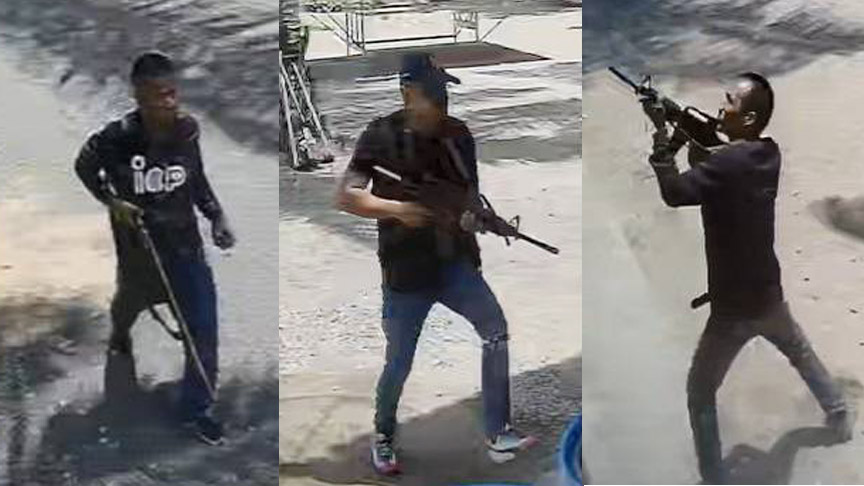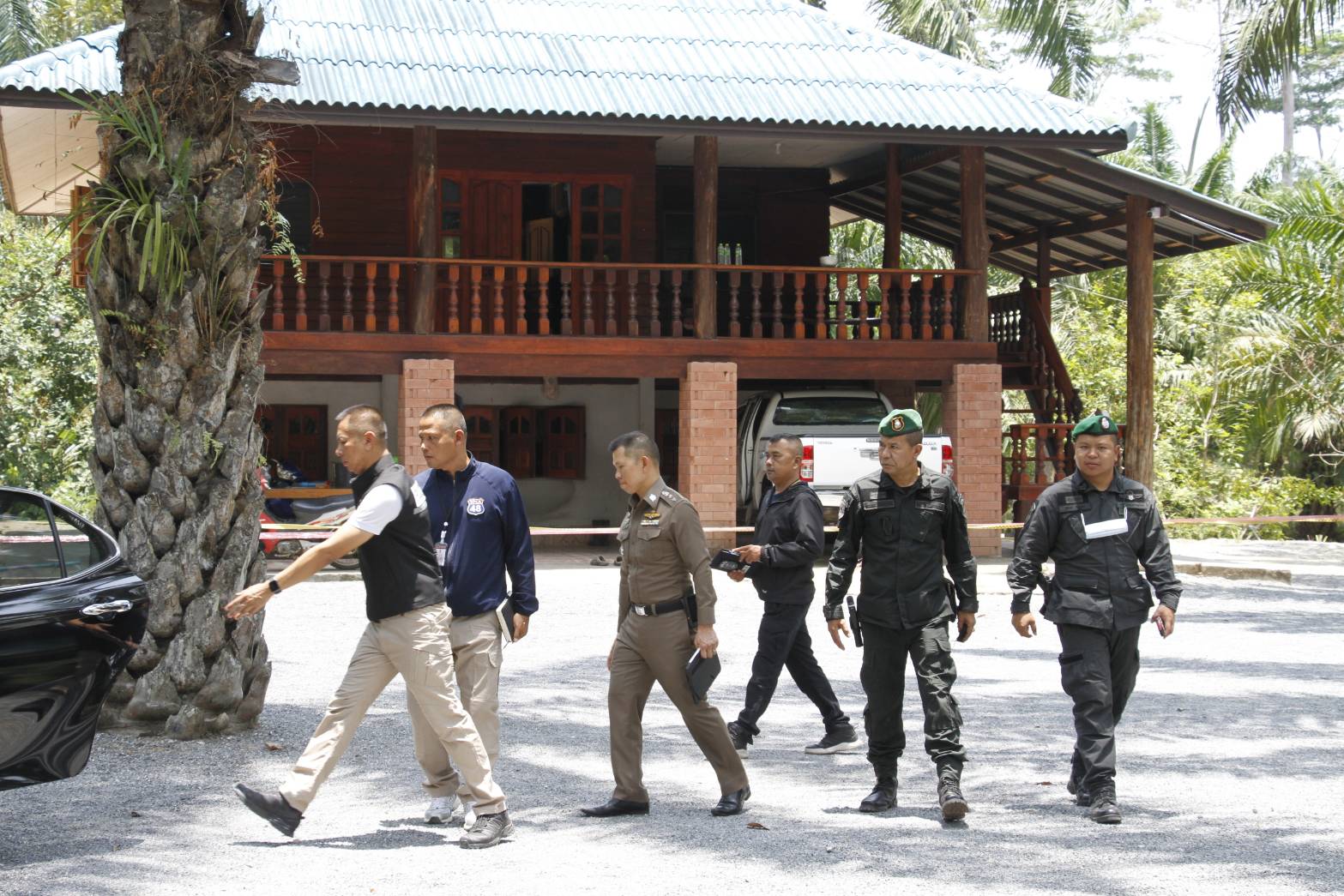 The deceased are Thammarong Nilniyom, Nilthip Palakachain, 49, also known as "Tang," who was Thammarong's wife, and Pornsak Phetchshu, 56, also known as "Phoo Yhai Krok." The shooter's elder brother, Thammarat, who was also present, was shot dead, making him the fourth victim
At 9 p.m. on April 9, a monk at Wat Kraisorn Khet Raram temple in Khao Phang district discovered a body in a Honda sedan with Surat Thani licence plates. The victim was identified as Bass, about 22 years old, the son of Pol.Snr.Sgt.Maj. Attaphon and his first wife. The body had a gunshot wound to the head and was sitting next to the driver's seat.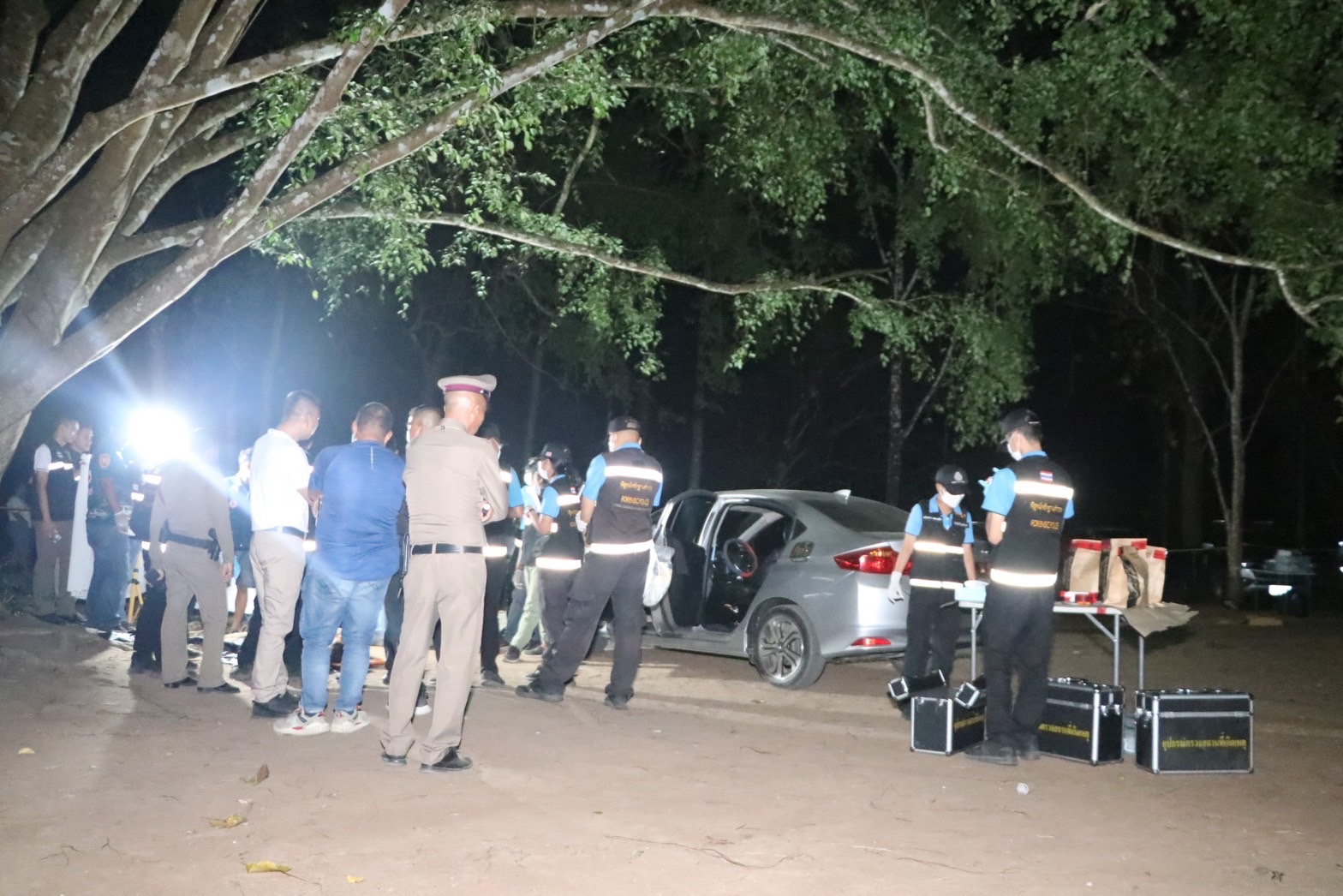 On April 10 at 9:10 a.m., Radio Station 191 of Kiri Rat Nikhom Police Station received a report that Panida Nilniyom, 34, the wife of Pol.Snr.Sgt.Maj.Attaphon and daughter of Thammarong, was found dead at a resort in Kiri Rat Nikhom district. This makes her the sixth victim of this incident.
Preliminary investigations indicate that Panida was shot with a 9mm pistol and a cushion with a silencer was used.
According to the investigation, Panida was the first victim of the mass murder, which began on April 7. Pol.Snr.Sgt.Maj. Attaphon then called on his own elder brother Thammarat to join in the shooting at Thammarong's house, killing in three more victims. However, Thammarat was shot dead in the crossfire.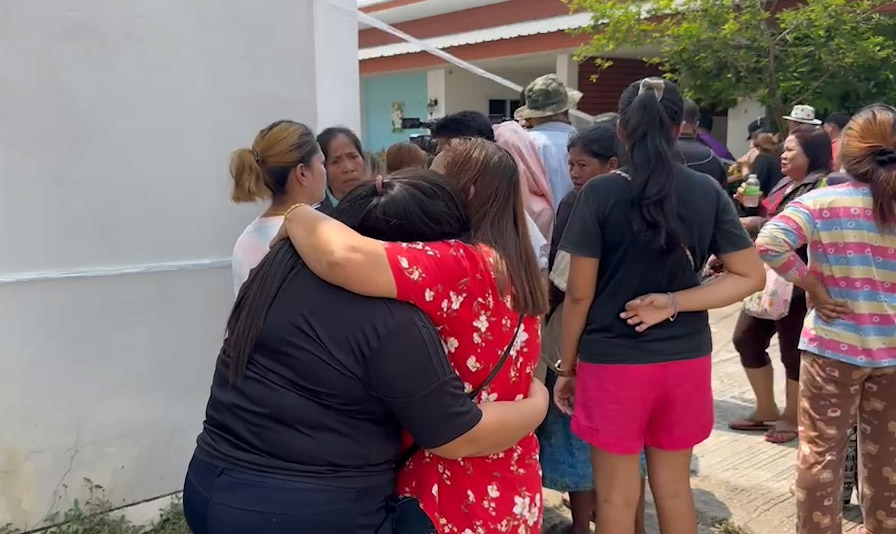 The Surat Thani Provincial Court has later issued arrest warrants for two gunmen: Pol.Snr.Sgt.Maj. Attaphon and Manop Wang-ngarn, a 57-year-old resident of Klong Thom district.
Around noon, on April 10, police found a Toyota Vios car that Pol.Snr.Sgt.Maj.Atthaporn had rented, parked at the resort in Moo 2, Khao Wong Subdistrict, Ban Ta Khun District, Surat Thani Province. They did not discover Pol.Snr.Sgt.Maj. Atthaporn. However they arrested Manop later in the evening in Phangnga Province.
Manop claimed that he had not known that Pol.Snr.Sgt.Maj. Atthaporn wanted to kill anyone in the first place. But when arriving at the house of the victim, Pol.Snr.Sgt.Maj. Atthaporn quarrelled fiercely with the father-in-law before starting the firing exchange.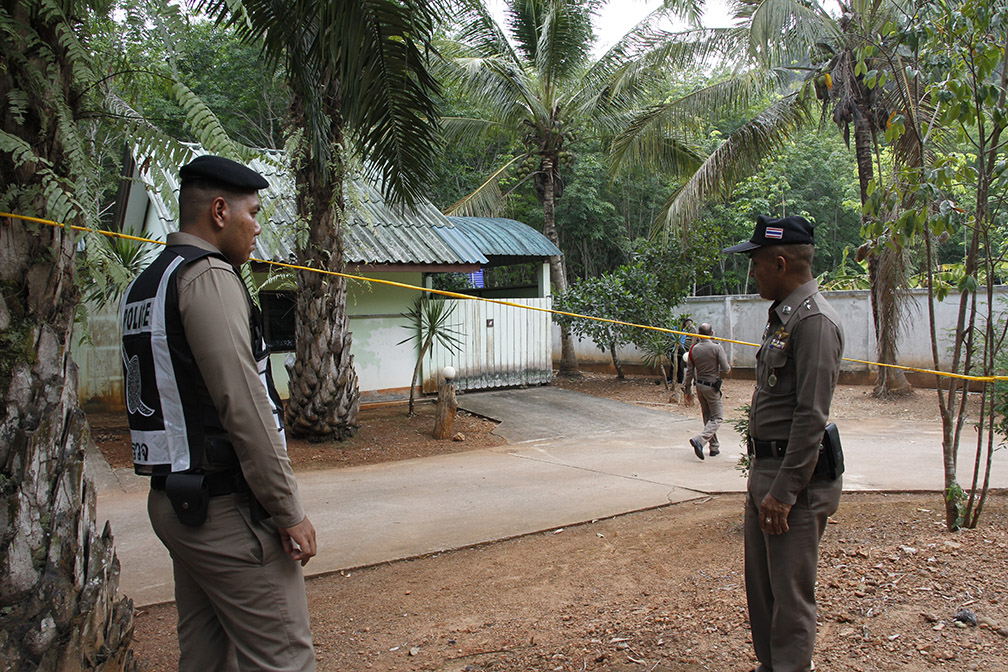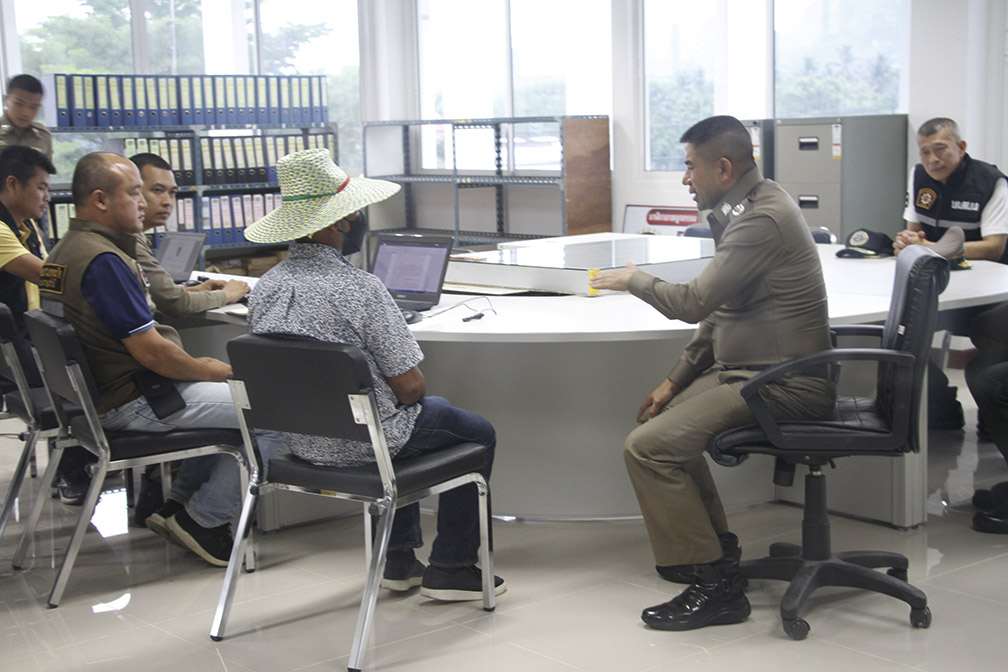 This happened after two horrible crimes were committed in March by gun shooting specialist. In those incidents, a 51-year-old police officer fired shots from his home in the Saimai area of Bangkok before being shot dead, and a former forester, 29, killed three people in a rampage in Petchaburi.
In Thailand's worst mass murder in October 2022, a former police officer shot and stabbed 36 people, including 24 children, in Nong Bua Lamphu province.
____