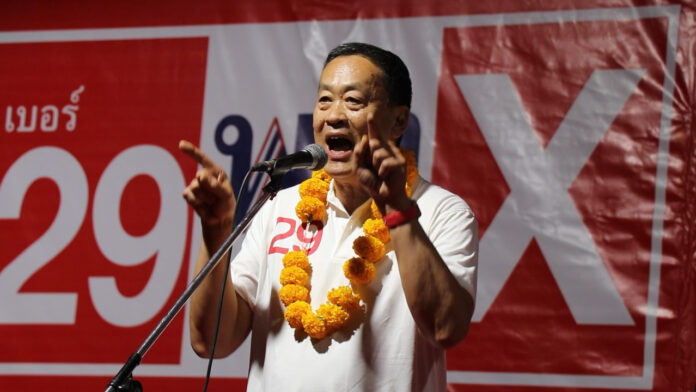 Srettha Thavisin, prime minister candidate of the Pheu Thai Party, said on Friday night that the Pheu Thai Party will not join a coalition with either Phalang Pracharath or the United Thai Nation (Ruam Thai Sang Chat) Party, regardless of the election outcome.
"There was continual speculation and question whether Pheu Thai would join Palang Pracharat and Ruam Thai Sang Chat." Do do want us to join them? We have stated repeatedly that Pheu Thai Party intends to become a one-party government. We are not interested in joining the Palang Pracharat Party or the Ruam Thai Sang Chart Party."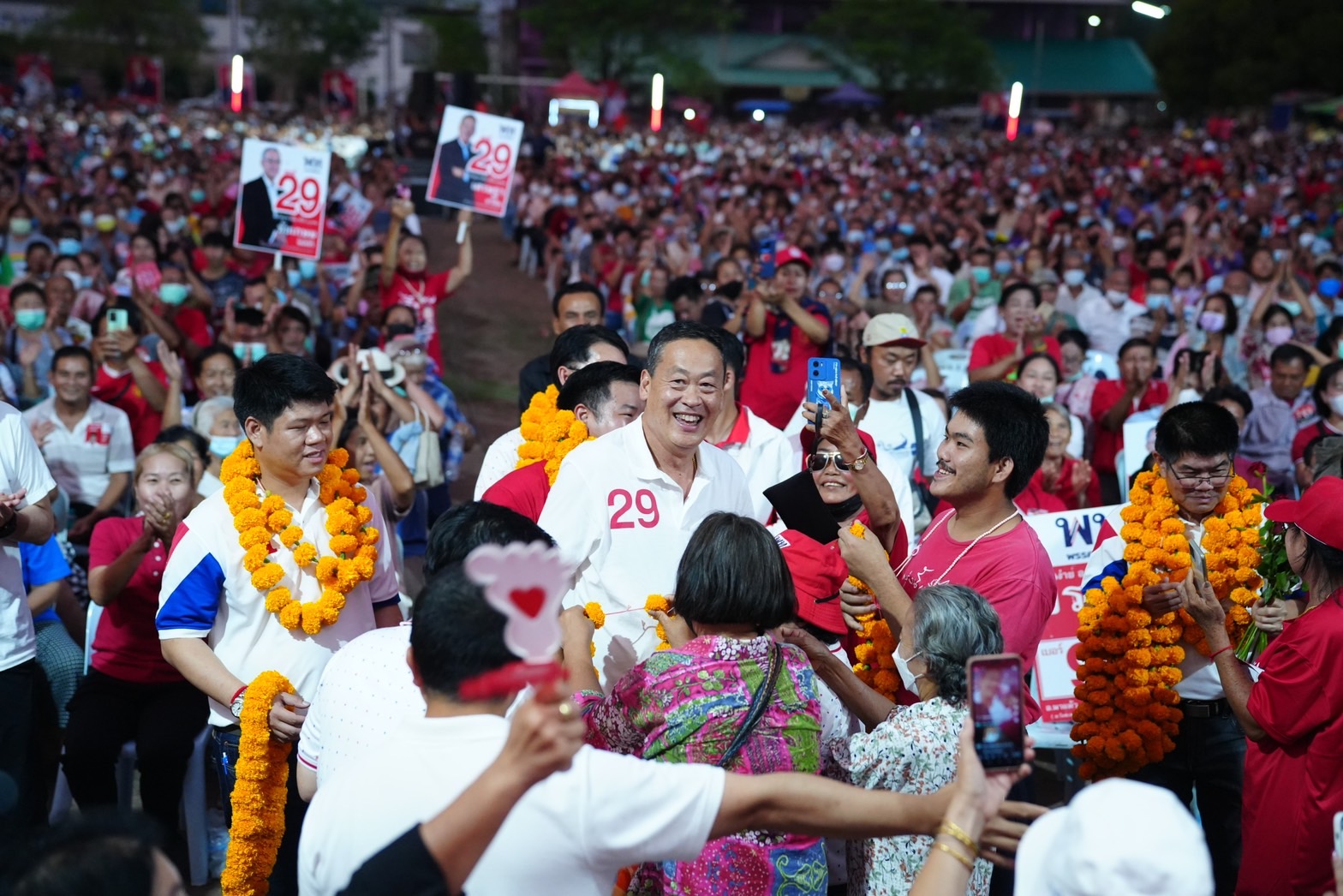 "Let you all be our witness that we have nothing to do with these two parties because these two parties were involved in the coup, eliminating the people of their sovereignty. The Pheu Thai Party is a large ship. Those two parties were small boats rowing adjacent to each other, so they shouldn't have had to get close to us. They should be left alone."
Srettha remarked on stage at Ban Wang Saphung School's sports field in Wang Saphung District, Loei Province, on Friday, with 4,000 people attending the speech and overflowing outside the venue.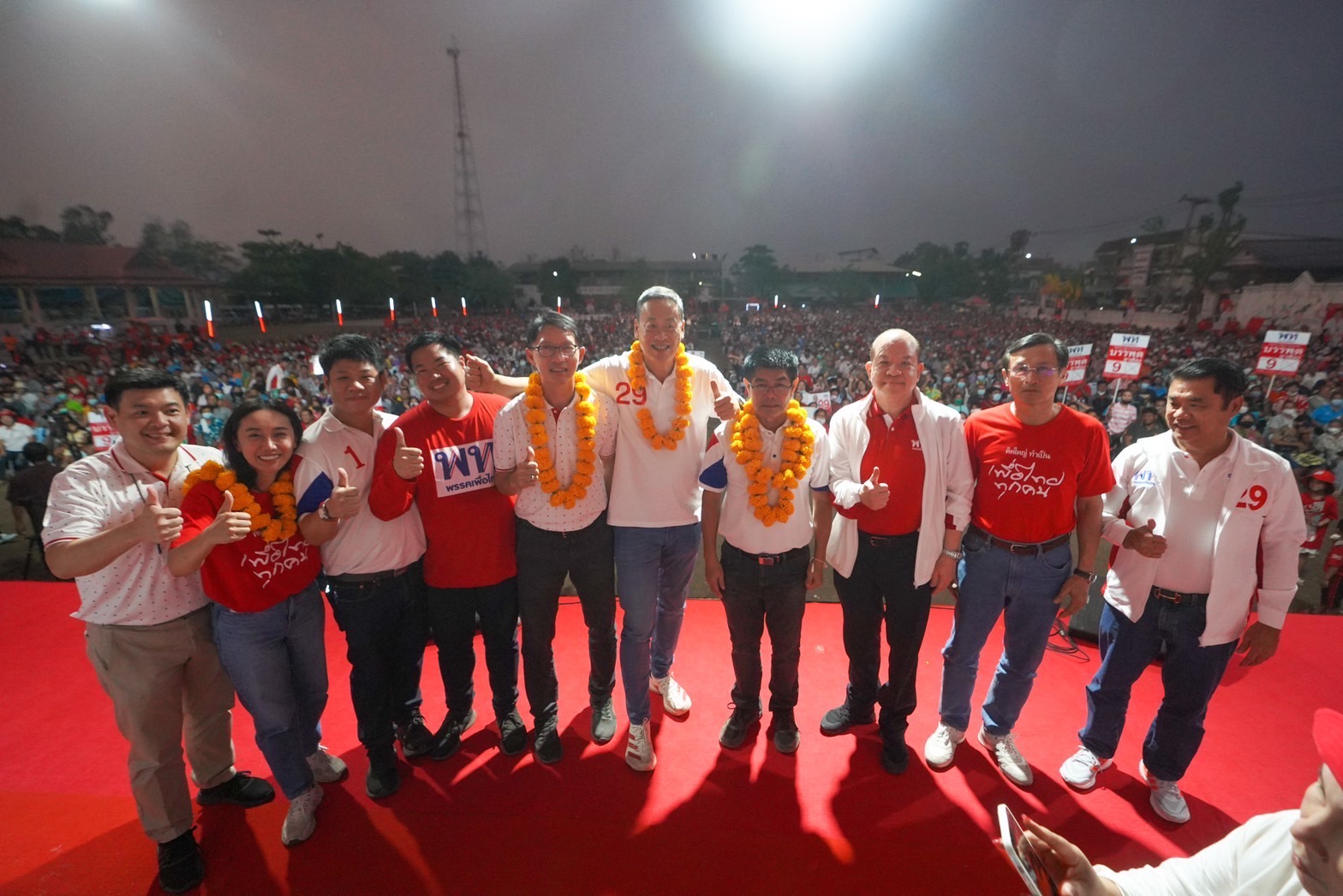 Previously, it was a speculation that The Pheu Thai Party may join coalition with the Palang Pracharat Party led by General Prawit Wongsuwan, who tried to promote a policy of reducing political conflict.
While Ms. Paethongtarn Shinawatra, another Pheu Thai party's prime minister candidate, has stated her opposition to the coup, she has avoided saying clearly because she wanted the people to decide first.