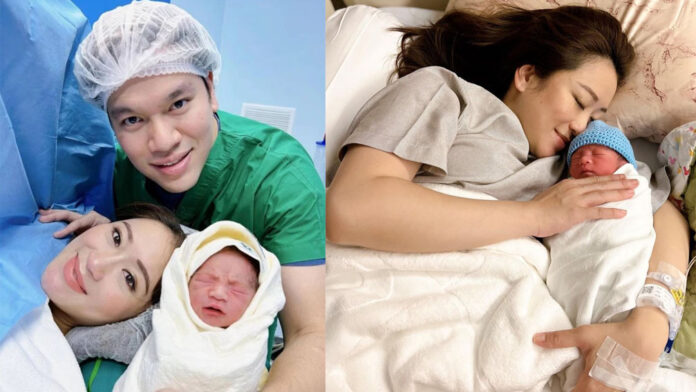 Mother-of-two Paetongtarn will hold a press briefing at the hospital on May 3 as the public awaits her views on her father Thaksin's post to return to Thailand and on election campaigning.
Paetongtarn Shinawatra, the candidate for Prime Minister and leader of the Pheu Thai Party, announced at the press conference that she and her husband Pidok Sooksawas gave birth to their child Pluenkthasin Sooksawas on 1 May. She will also talk about the party's readiness for the election. The press conference will be held on 3 May at 10 am in the Grand Hall Assembly Room, 5th Floor, Building A, Rama 9 Hospital.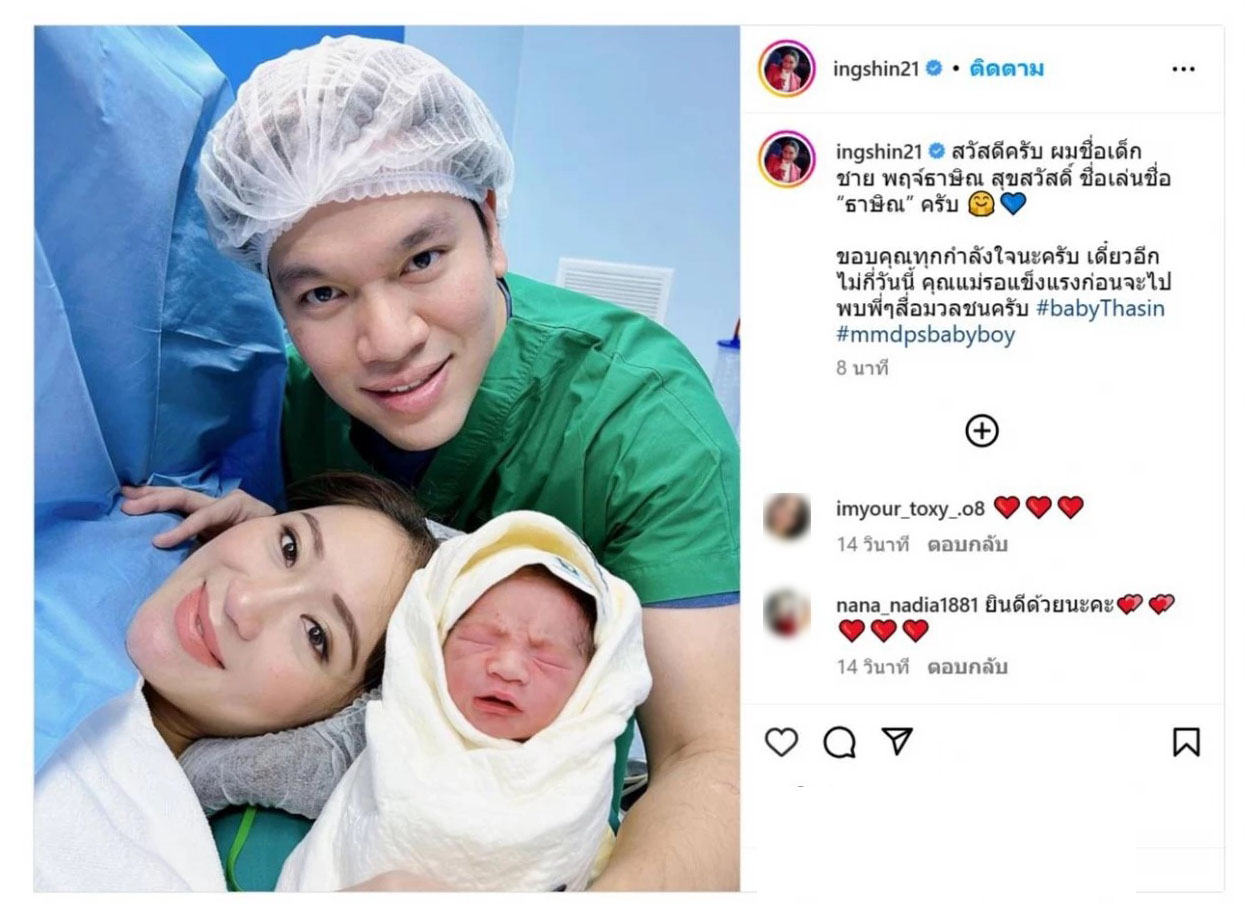 The public expects her to talk about the last phase of the election campaign, as the election date is May 14. It has been reported that the Pheu Thai Party has lost popularity to the second-largest opposition party, Move Forward.
Paetongtarn is also expected to speak about her father, Thaksin Shinawatra, who recently posted the blessing for his 7th grandchild and announced that he will return to Thailand to raise his grandchildren, sparking public debate.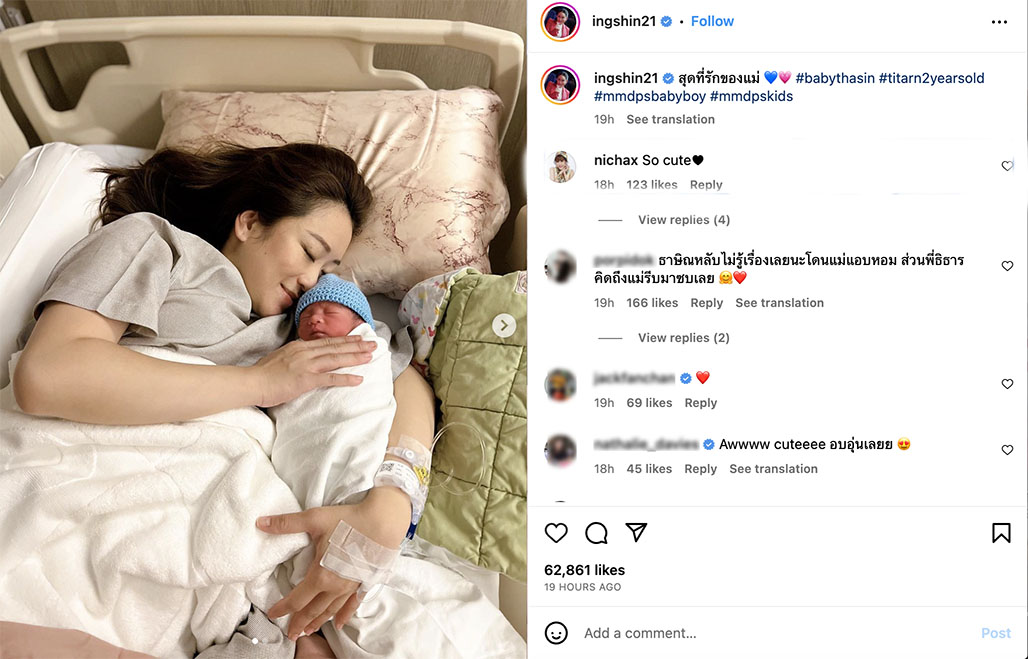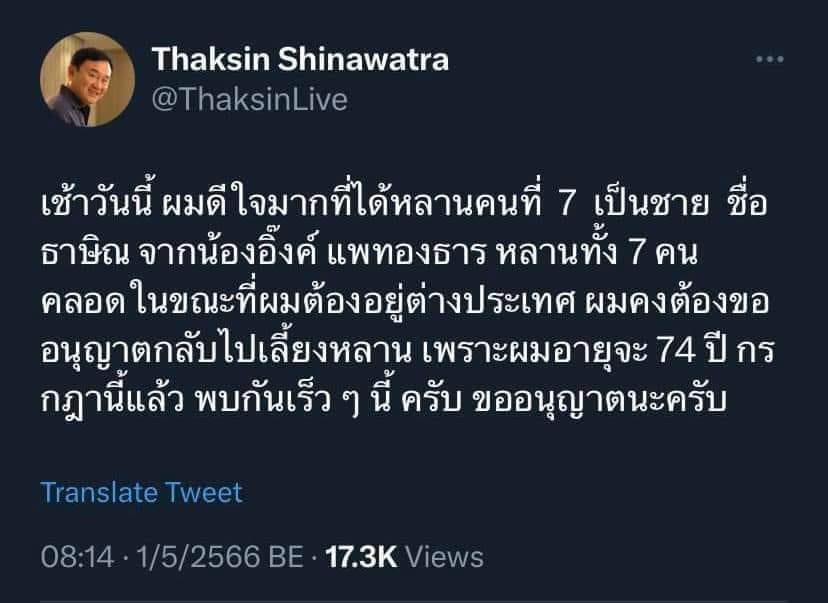 Srettha Thavisin, another candidate for prime minister from Pheu Thai, said it was Thaksin's right and he understood Thaksin as he himself was a father and grandfather. He refused to talk about the concerns someone had raised that this post of Thaksin might have a hidden agenda for the election. He said he would concentrate on his election campaign.
When asked about Thaksin's post, Gen. Prayut Chan-o-cha refused to answer but gave the reporters a smile, an unusual response from him. When it comes to Thaksin, he is usually frustrated.