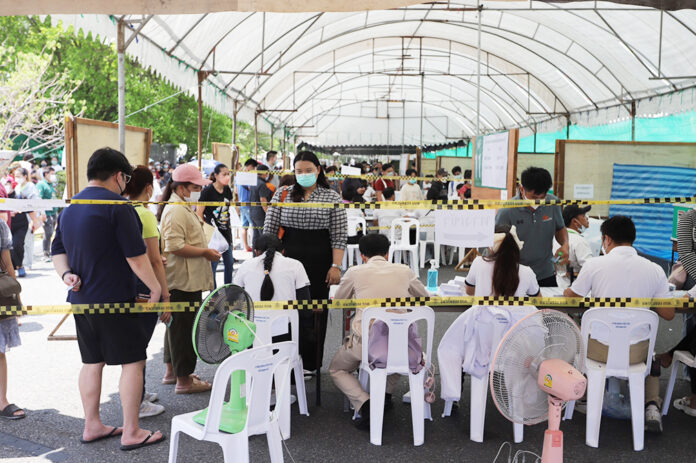 The Thai public vented their anger on social media after many voters and inspectors found several errors made by election commissioners, such as an incomplete or missing indication of the ballot paper packaging and the error about the constituency code or lack thereof in advance voting on Sunday, May 7, ahead of the general election on May 14.
The hashtags #ECTtobejailed (#กกตควรติดคุก) and #whatgowehaveECTfor (#กกตมีไว้ทําไม) became increasingly popular, and several posts featured images of mistakes made by election commissioners at various polling stations.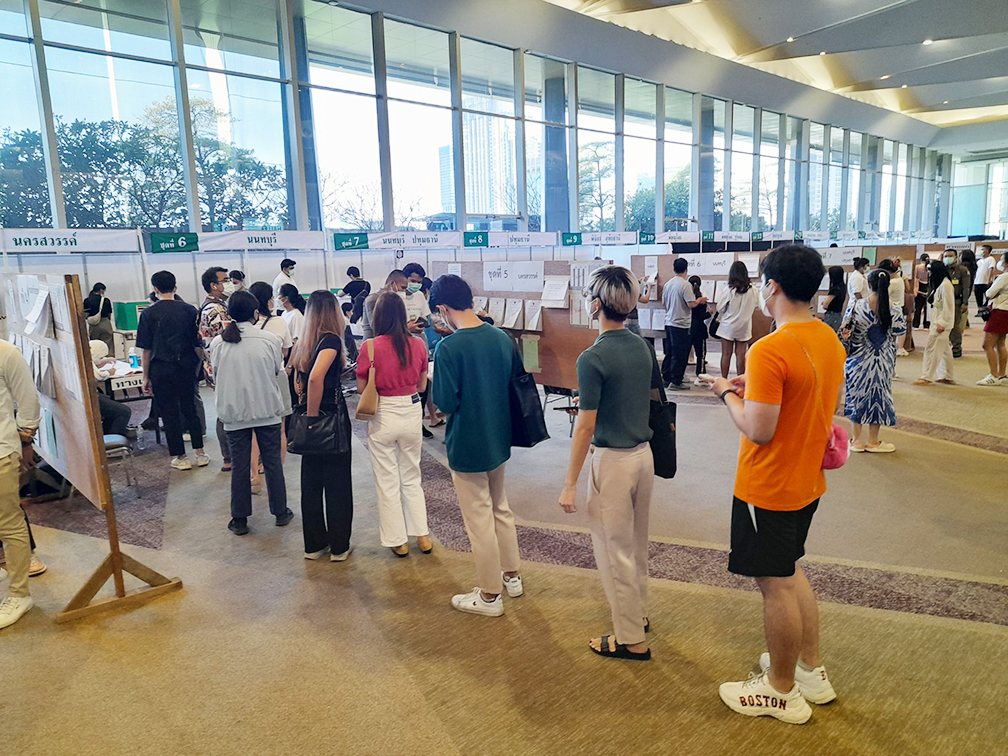 The public also revealed the 7 members of the current Electoral Commission and gave an insight into who elected them to the body. The people also demanded that the Election Commission take responsibility for the mistakes and resign as there had been no investigations into previous elections. Someone says that the ECT, Election Commission of Thailand, is actually an acronym for "Election Cheating"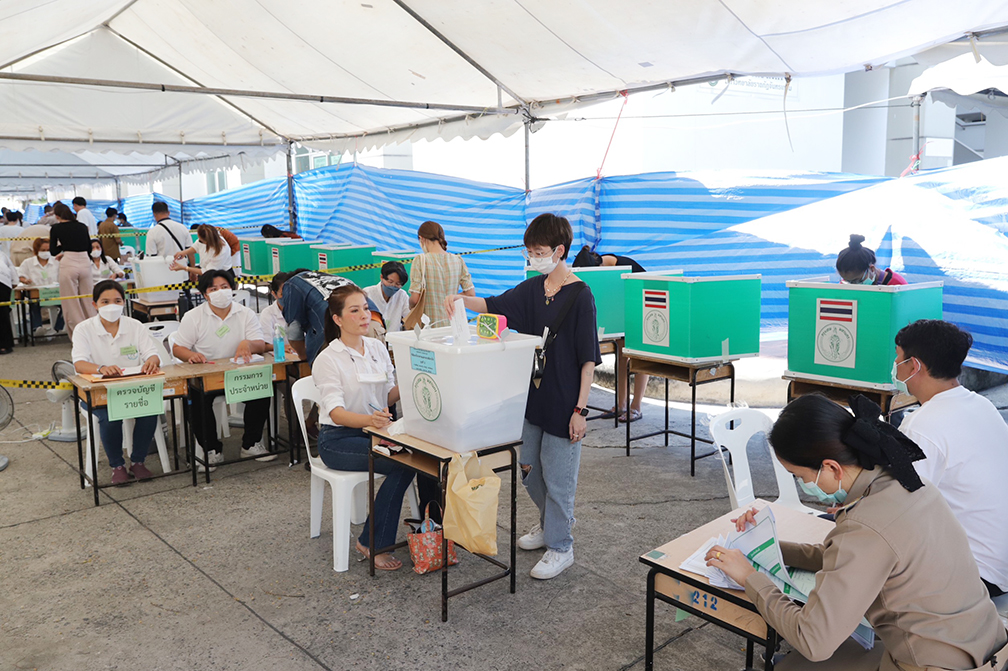 The public has also launched a campaign through the Change.org website calling on ECT members to resign. The link was the previous attempt for the March 2019 election, which was unsuccessful as it aimed to collect 1.5 million names but only received 849,079 names. The same link was shared again after errors occurred on 7 May 2023, the day of early voting, and people wrote their names through the link again. Now it has collected more than 1 million names.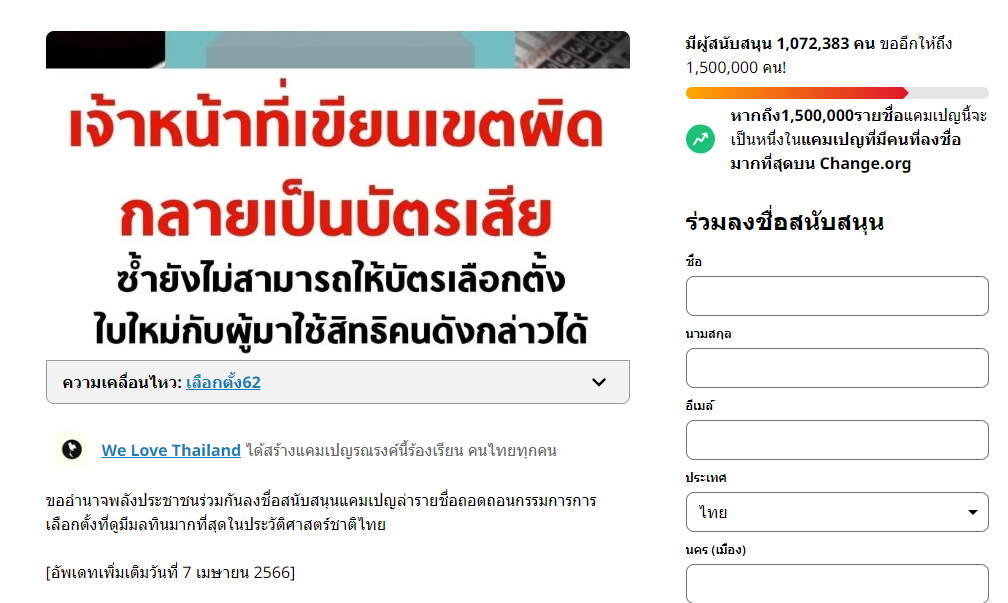 ECT secretary-general Sawang Boonmee acknowledged that there had been errors in the declaration of constituencies, but assured voters that they could vote legally. He also clarified that the errors due to misunderstanding between the ballot paper number and the constituency number can be traced and corrected.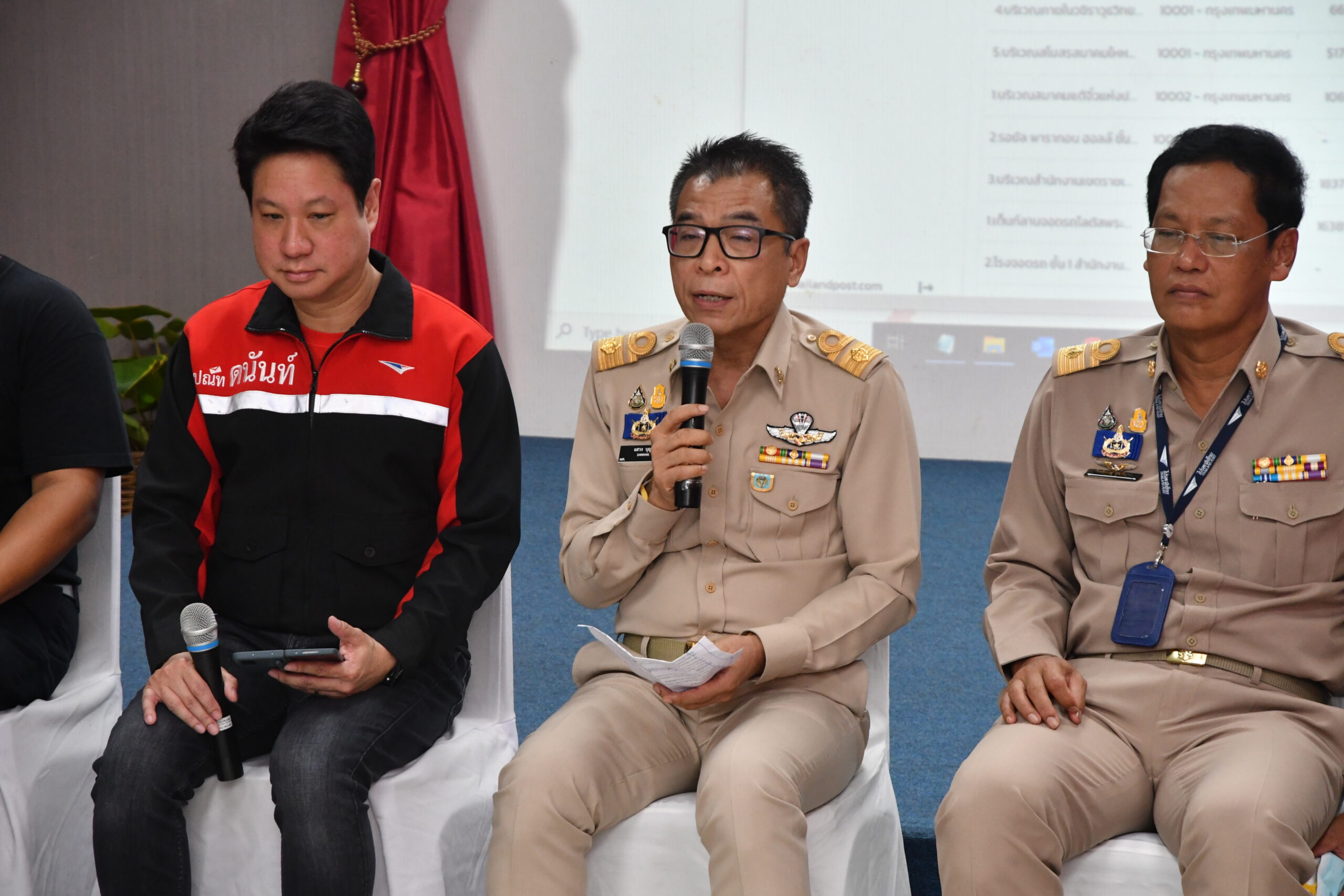 He said that the election has been designed in such a way that the system can correct human errors even though it will take some time, but it is the responsibility of the Election Commission.
For the Nonthaburi polling station, where there were reportedly more than 100 errors due to an incorrect constituency code, Sawang said there were actually 48 cases.
According to the Election Commission, there are 2,235,830 people who have registered to vote in advance on May 7.
The general election will take place on May 14, and more than 52 million people are eligible to vote in the House of Representatives, which has 500 members, all of whom are democratically elected: 400 members were elected through single-member constituency elections, while the other 100 were elected through party list parallel voting.
____
Related news: