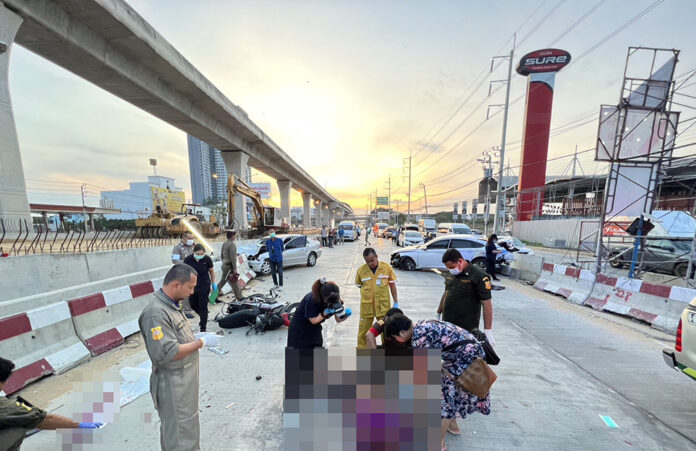 A car accident occurred on Rattanathibet Road (departure side) along the Highway, Sao Thong Hin Subdistrict, Bang Yai District , Nonthaburi Province, near Bangkok, on May 11, 2023 at 4 a.m. A Mercedes-Benz driven by a 55-60-year-old foreigner collided with two cars and a motorbike, killing the driver of the motorbike.
Pol. Maj. Surasak Sungkaew, the chief investigator of Bang Yai police station, said the dead man was Raewat Srinuan, 44, a fried chicken vendor, who was driving a red and black Wave Honda with a Nonthaburi number plate. The motorbike was smashed and Raewat was dead at the scene. The bronze Mercedes Bens, number plate Bangkok, was compressed at the barrier.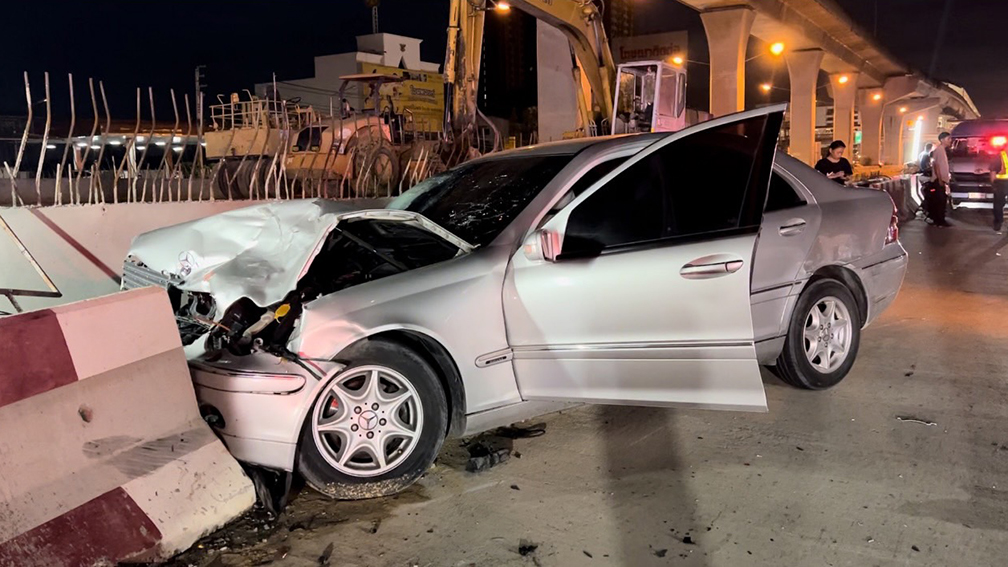 There were two other damaged cars at the scene: a white Honda Accord with damage to the front and rear of the car and a white Honda Jazz with damage to the right side of the car and the rear tyre.
Video footage from the Honda Jazz showed that the Honda Accord had already crashed into the barrier. The Mercedes-Benz then hit the motorbike before it crashed violently into the rear of the Honda Accord. The owner of the Honda Accord, who was standing near the car, was able to save himself in time.
The next moment a foreigner in a white shirt came down from the passenger seat, crossed the road and disappeared. Only another foreigner in a blue shirt, who was the driver, was left at the scene.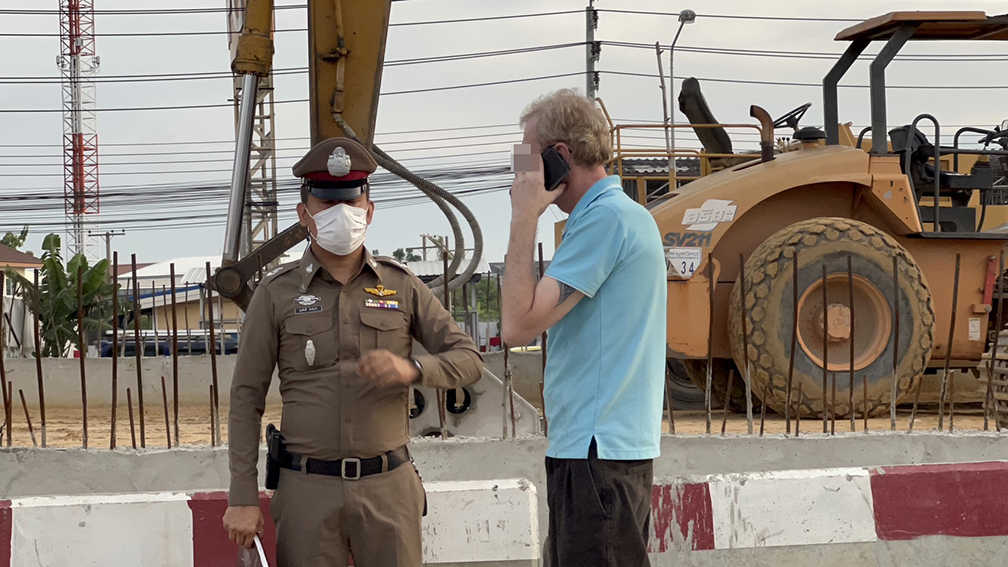 Atipat Jitsanga, 23, an owner of the Honda Jazz, said that while he was driving, he saw that the Honda Accord had an accident and was parked on the roadside. He then stopped his car and helped the owner of the Honda Accord. His friend helped by flashing his mobile phone light to signal other cars that there was an accident. However, the Mecedes-Benz was run over at high speed and rammed first his car and then the Honda Accord.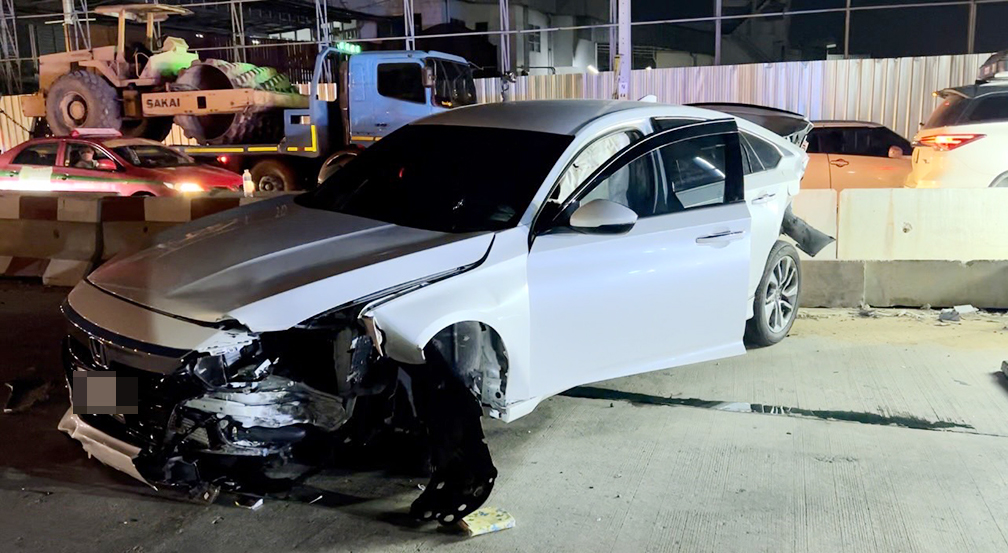 Later, Sujinda Luangpratum, 46, Raewat's wife, arrived at the scene crying. She said that her husband usually went to the Bang Yai market by motorbike to buy chickens and prepare for the morning sale. However, today he took quite a long time, so she asked a motorbike taxi driver to look for him until the driver found his bike. She said she did not think her husband would die this way.
The police recorded the scene and will question the foreign driver again.