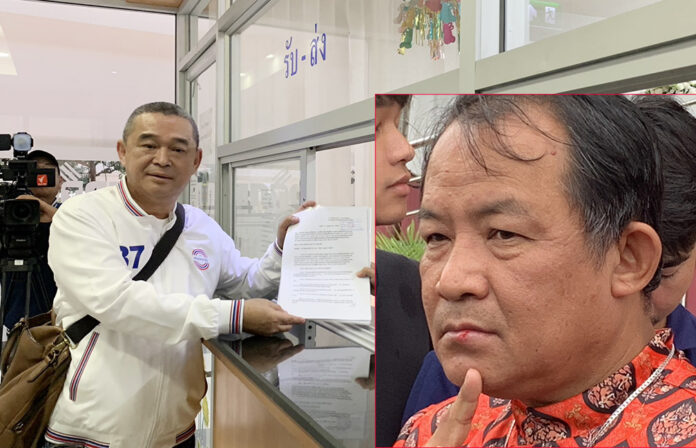 One of the trends in the Thai political landscape in recent years has been the increase in "complainants", or "singer" in Thai, objecting to various cases of political parties or politicians, which have gone from minor issues to hot topics.
Activist lawyer Srisuwan Janya and former senator Ruangkrai Leekijwattana rank top as the complainer.
On May 11, 2023, Srisuwan was punched by a 67-year-old man named Todsapol when he went to provide more data to the Election Commission (EC) in the Pheu Thai election campaign case, where the party introduced a policy of giving away 10,000 baht. He referred the case to the Election Commission to investigate whether or not the policy violated the Election Act or other laws.
Todsapol said he was running some errands at Government Complex and saw Srisuwan, whom he described as someone with whom he had been dissatisfied for a long time. He added that Srisuwan has been implicated in too many cases so he is not sure if he was hired for that, but added that what Srisuwan has done is not good for society and is destroying democracy.
He said he had recently seen that Srisuwan had appealed against the Move Forward and Pheu Thai parties. He was about to punch Srisuwan more when people came nearby to stop him. If no one stopped him, he said, he would do more. He also stressed that he hit Srisuwan out of personal intention.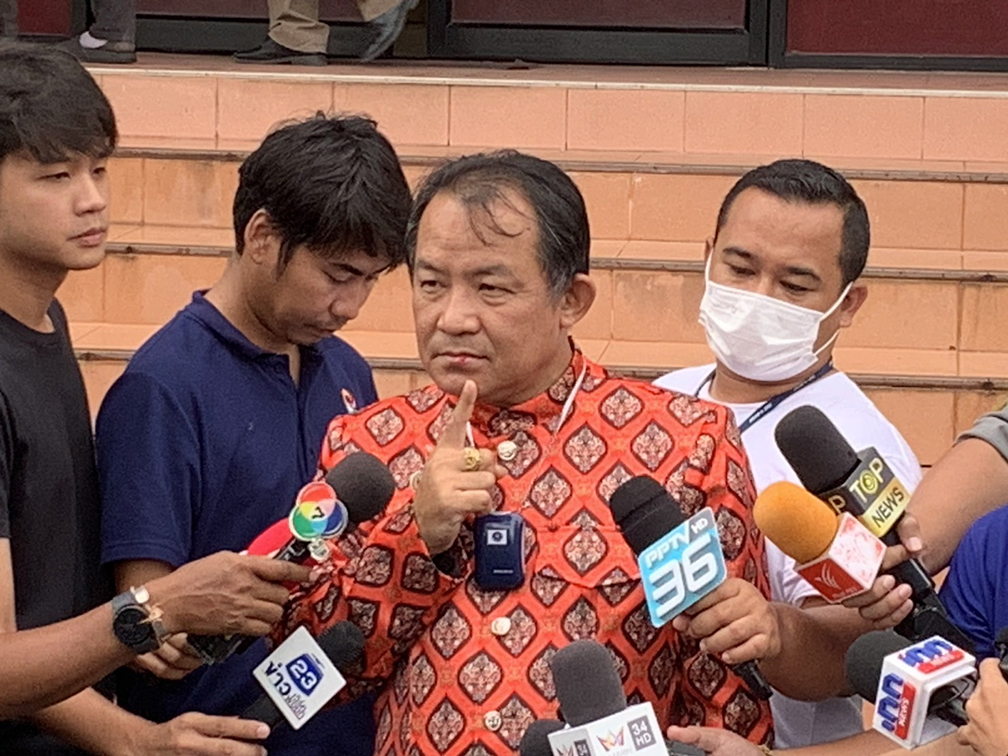 Srisuwan was similarly violated at the Cyber Crimes Investigation Division office on 18 October 2022 by a man who was unhappy with Srisuwan's movements. The public debated whether violence should be used in politics. However, some people feel that Srisuwan deserved the violation.
However, the case of more concern is that Ruengkrai Leekitwattana filed a petition with the Election Commission on May 10, asking the EC to decide before the general election whether Move Forward PM's candidate, Pita Limjaroenrat, can or cannot run for office because of his ownership of media shares (ITV). He said he had spent 5 days and several thousand baht investigating and Pita had admitted to owning the share.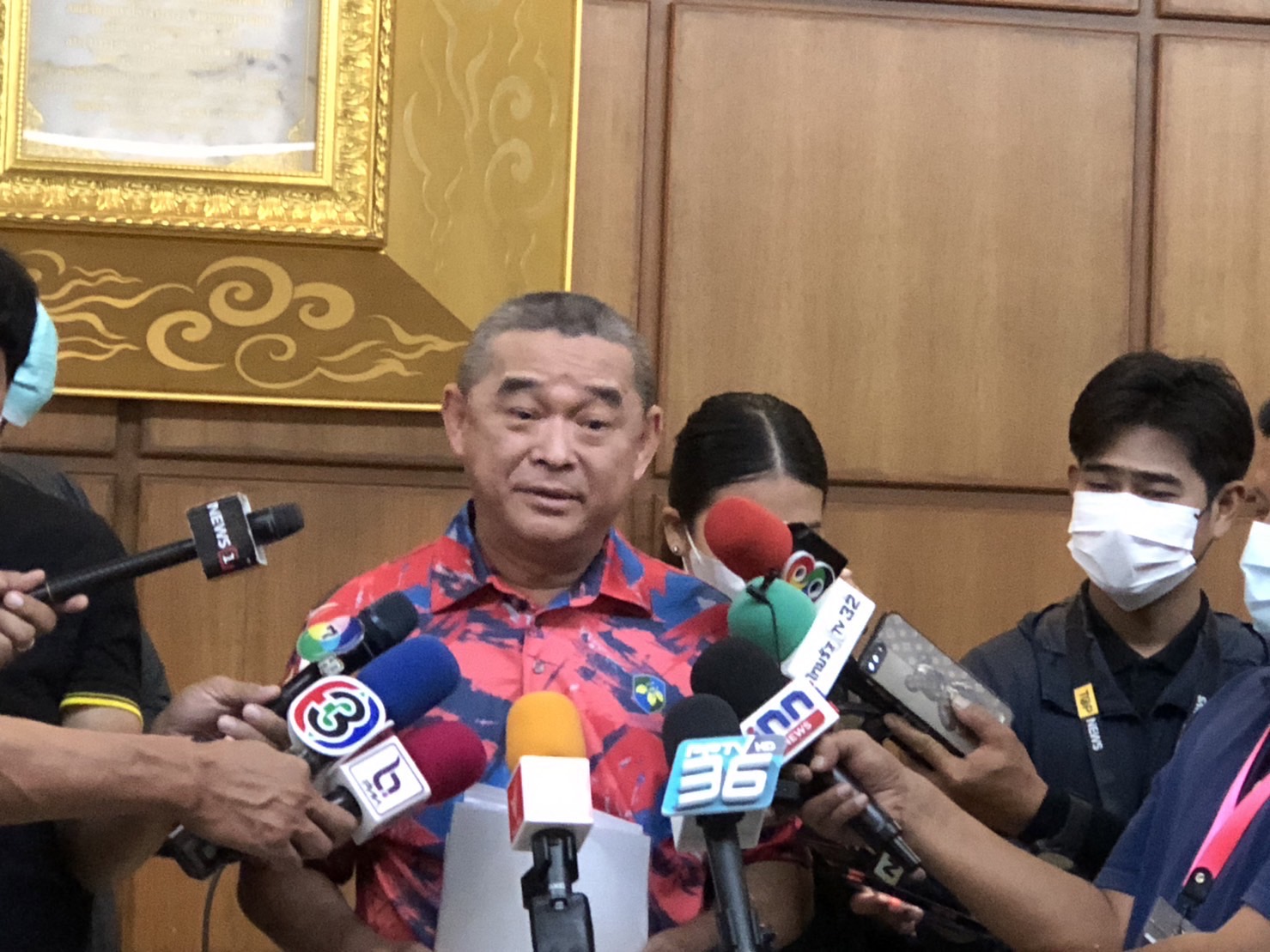 Although Pita stressed he was not worried and was ready for the declaration, the situation is causing concern among the public as people now fear that the pro-democracy parties may not be able to form a government after the election. Some fear that it could be as bad as when the Future Forward party was dissolved and Thanathorn Juangroongruangkit was dismissed from parliament because he had a stake in a media company, even though that media company had gone bust long ago.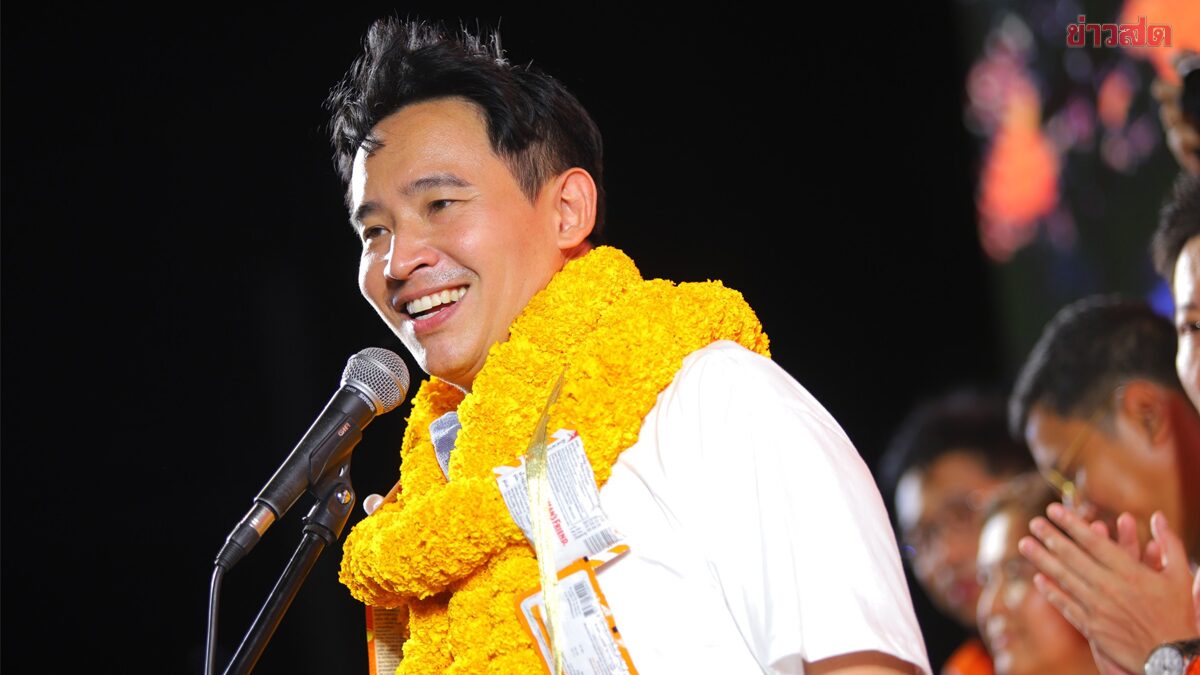 Srettha Thavisin, a Pheu Thai candidate for prime minister, said he had faith in the democratic system, although he distrusted independent organisations. He added that he supported Pita for the declaration and hoped he would get justice. However, he said he was worried about Move Forward as the party could only put forward one candidate for prime minister.