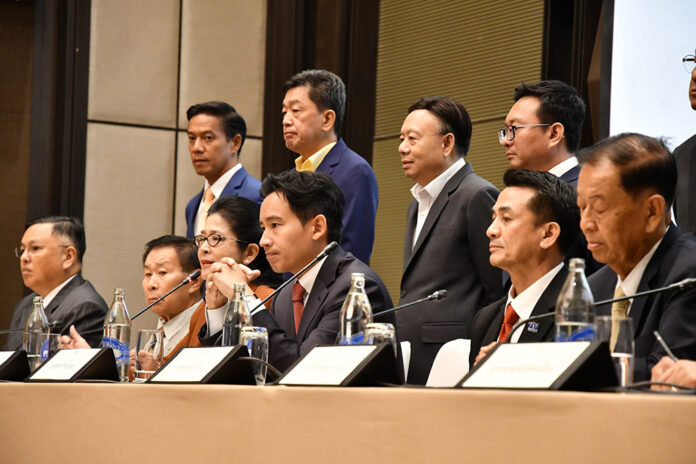 The Move Forward Party (MFP) has announced that there will be no news conference on Saturday as a result of the trouble when forming a government, in which its supporters strongly objected to the Chart Pattana Kla Party and the New Party joining the coalition on social media.
During election campaign, MFP vowed not to join a coalition with any party that support the military junta, while Korn Chatikavanij was a senior Democrat Party member and a prominent figure in the People's Democratic Reform Committee (PDRC) movement which called for military intervention before the May 2014 coup.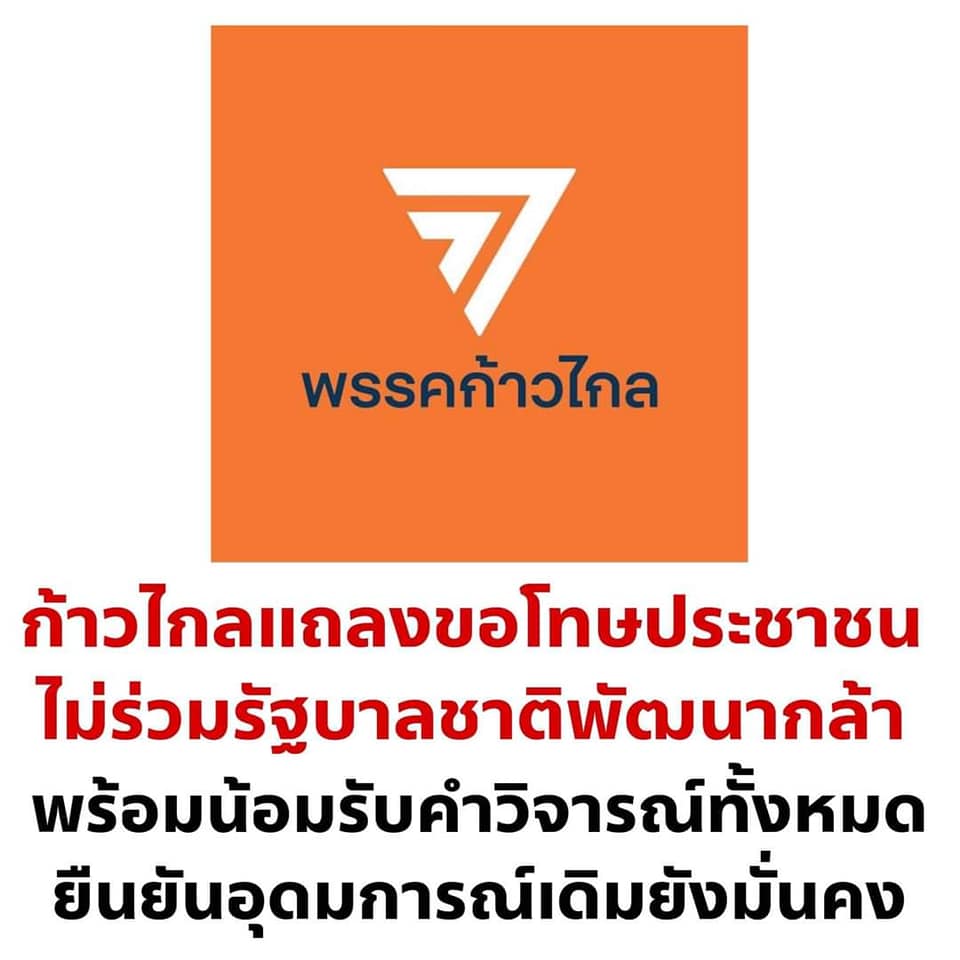 On Friday when local media report that Chart Pattana Kla, the two MP-party, would be joining the coalition, MFP supporters unleashed angry tweets which sent the hashtag, "if there is Korn there won't be me" ( #มีกรณ์ไม่มีกู ) trending with nearly half a million tweets late Friday night and 609K by Saturday morning. 
Move Forward Party leader Pita Limjaroenrat apologized late Friday night and insisted Chart Pattana Kla won't be a coalition partner.
"I apologize. I'll always remember that "The party is bigger than any member. People are bigger than the party," Pita tweeted.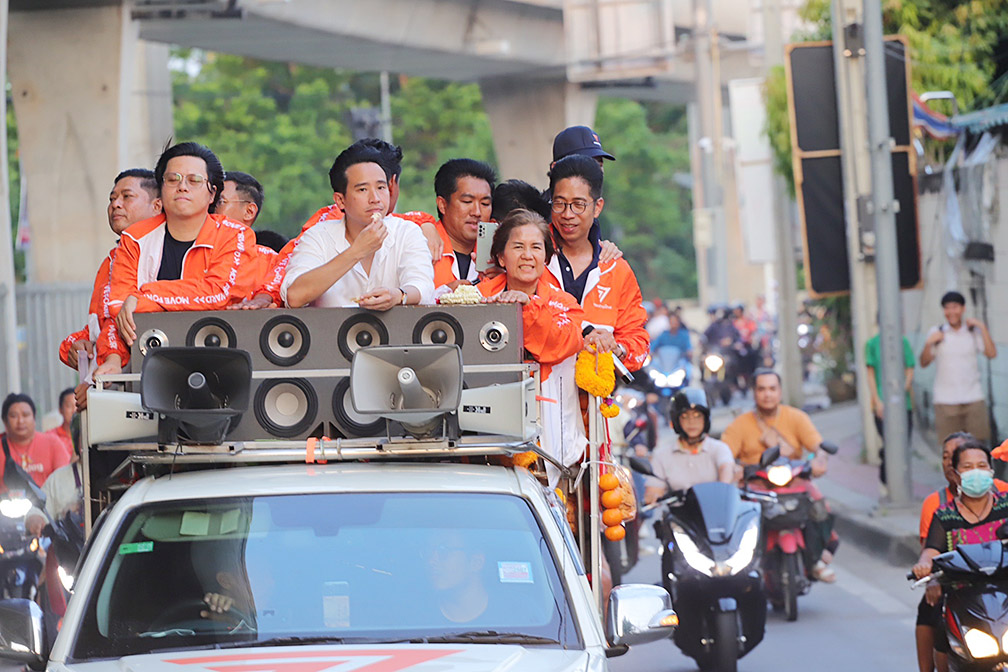 Chart Pattana Kla Party chairman Suwat Liptapanlop said Saturday he's not sulky that Move Forward Party backtrack from their invitation to have his party join the coalition. Suwat said the talk was initiated by Move Forward Party but he respects their decision to now not invite the party to join the coalition. Suwat wouldn't say at the press conference whether the party's two MPs will vote for MFP's PM candidate Pita Limjaroenrat.
In the case of the New Party dropping from the coalition, it happened after the key party executive said in a video clip that those violating the la lèse-majesté law should be "executed". This led to Move Forward Party supporters posting online, particularly on Twitter, that they wouldn't accept this party.
Even though it issued a statement Saturday saying it has no policy to increase the penalty under the law: "The party has warned [the person] and would like to apologize."
MFP is desperately trying to get as many MP votes as possible, including some of the senators, to ensure that Pita will become the next PM with 376 votes. Now MFP general secretary Chaithawat Tulathon said 313 votes from MPs could be enough; they will find others from senators.
That means they will have a coalition of eight parties: MFP, Pheu Thai, Thai Sang Thai, Prachachat, Thai Liberal, and FAIR.