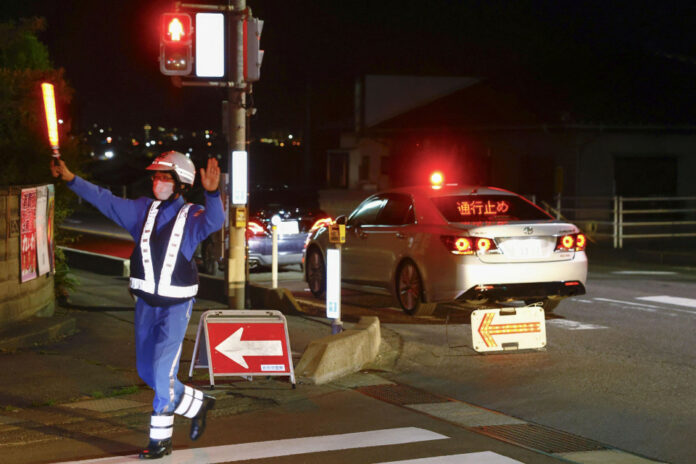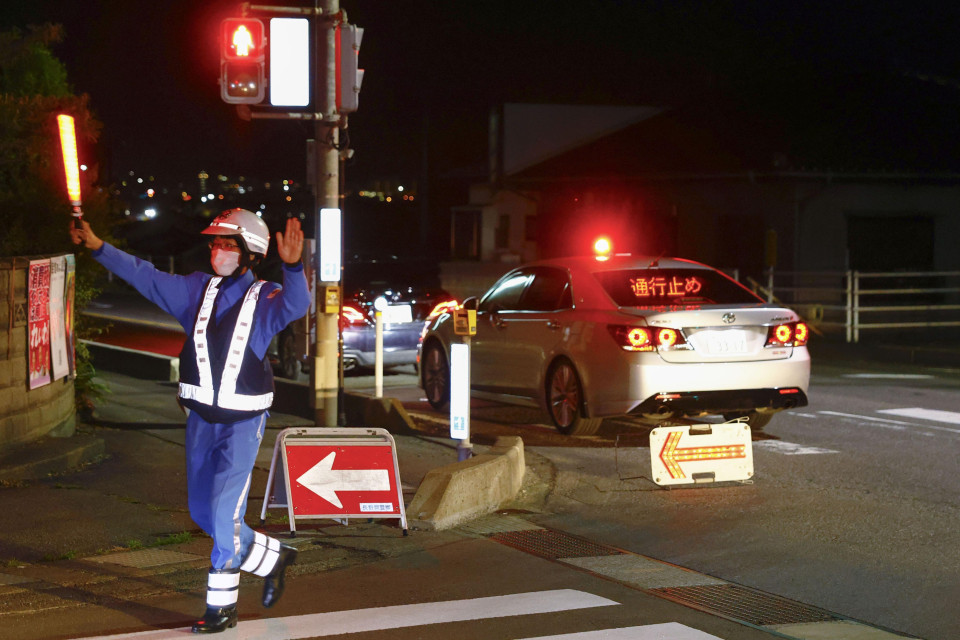 A woman and two police officers died on Thursday in a stabbing and shooting incident involving a man in possession of a hunting rifle in Nagano Prefecture, central Japan.
The man has holed up in a nearby residence, likely the house of a local assembly speaker, according to police and local officials. Another man is injured but his condition is unknown, because he is still too close to the scene to be rescued.
The police received an emergency call at around 4:25 p.m. about a man stabbing a woman in Nakano, northern Nagano Prefecture. Police officers who rushed to the scene were shot.
More gun shots were heard later in the day, according to the police.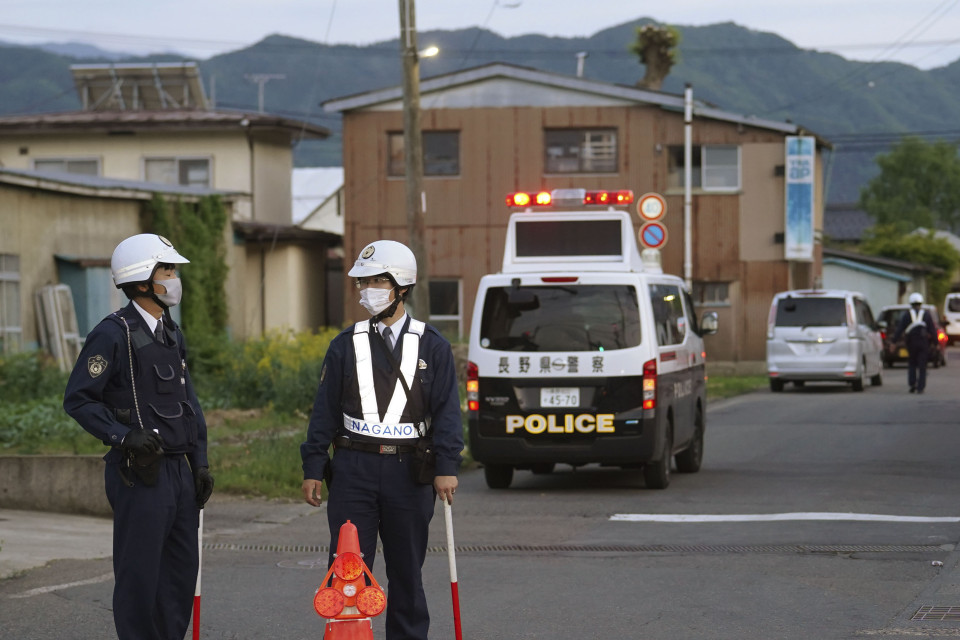 A man living in the neighborhood detailed the harrowing incident that unfolded in front of him, saying he saw a man running after a woman and stabbing her, and later firing a gun at a police car from point-blank range when officers arrived at the scene.
The usually peaceful area, which is dotted with homes and rice fields, was disrupted with police sirens blaring and citizens urged to stay in their homes as the man remained on the run.
The suspect was last seen wearing camouflage clothing, a hat, sunglasses and a mask. The residence he appears to be in is that of Masamichi Aoki, the speaker of the Nakano city assembly.
The 72-year-old eyewitness said he first spotted the attacker chasing a woman shouting for help while he was working in a field at about 4 p.m.
The suspect then grabbed the woman by the arm before stabbing her in the back with a blade that appeared to be around 30-centimeters long. He stabbed her again in the chest while she lay facing upward, according to the eyewitness.
"I killed because I wanted to," the suspect was quoted as saying, when the eyewitness asked why he had done such a thing.
As the man left on foot, the 72-year-old local rushed to his home about 150 meters away, called the police and took the officers to a parking area where the stabbing took place.
The attacker then reemerged as the police car was parking, and immediately fired a gun into the driver's side.
The witness, terrified by the sound, ran away. He said he heard more guns shots but was too afraid to look back.
The scene of the incident is about 2 kilometers west of Shinshunakano Station on the Nagano Electric Railway.