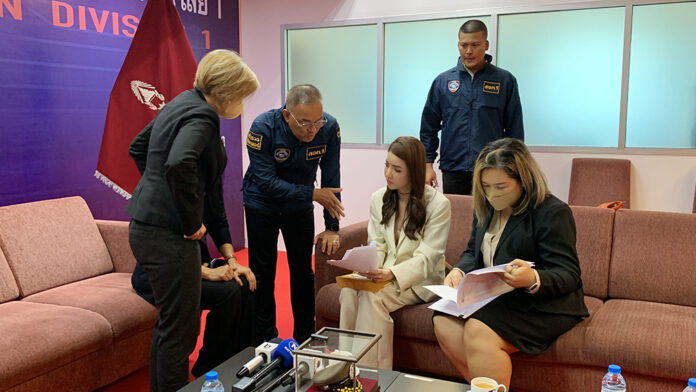 Cybercrime has continued to develop new forms of deception. Recently, a cybercriminal posed as news anchor Orakan Chiwakiat, 38, and contacted a former governor of the Metropolitan Waterworks Authority, 66.
The criminal convinced the governor to invest in cryptocurrencies and digital assets, resulting in a loss of over 20 million baht, or about 567,000 U.S. dollars.
The victim reported the incident to the Cyber Crime Investigation Bureau on August 28. According to the report, the scammer had contacted him through Facebook and started a romantic conversation. Later, the conversation turned into discussions about investments.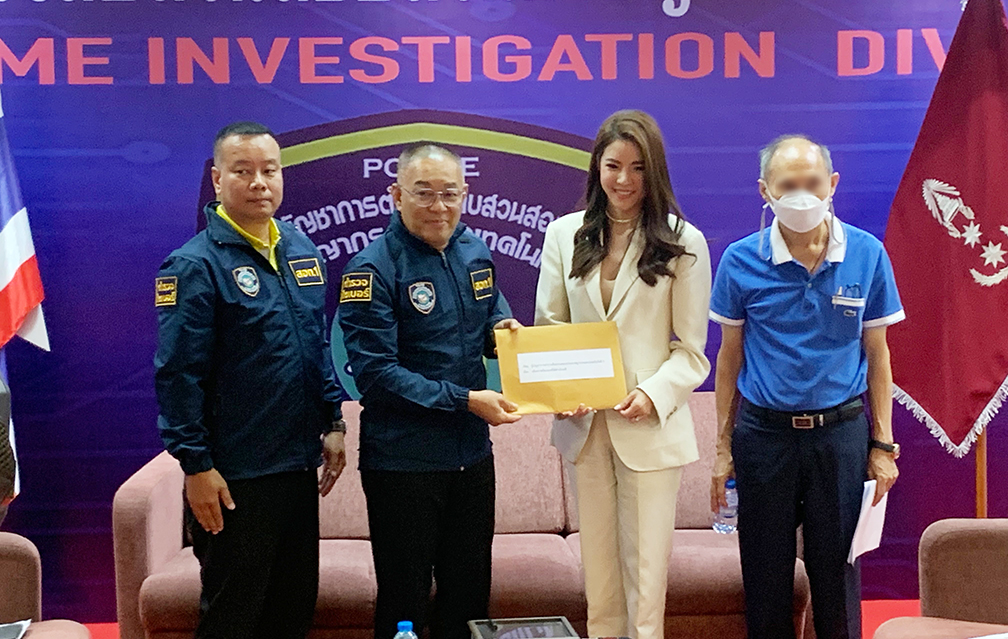 He began investing about 20,000 baht before making a profit of 4,000 baht. He then continued to invest. The scammer's Facebook profile remained active and even posted content that resembled the real newscaster. The criminal often contacted the victim after the news anchor had finished her work, which led the victim to believe the scammer.
The swindler gradually convinced the victim to invest large sums of money and promised profits. During a festive time, the criminal claimed they would use the trading profits for a joint trip. However, when it came time to meet in person, the scammer faked an accident involving a friend.
When the victim later tried to withdraw his invested funds, he discovered that he did not have access to the money. Within two months, the victim lost nearly 20 million baht as a result of the elaborate scam.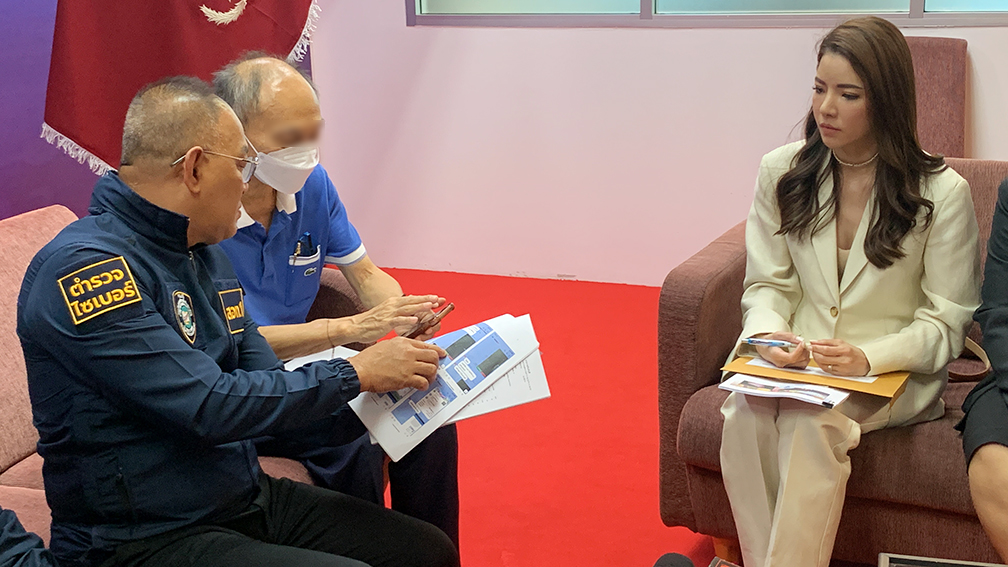 The real news anchor, Orakan Chiwakiat, explained that her pictures and lifestyle were used to deceive others without her knowledge. She discovered this when her team notified her while she was on vacation in Italy. She decided to report the incident to the authorities.
She expressed her sympathy for the victims, as she had seen similar stories in the news before, not realizing that she herself would be used in such a scam.
Police Major General Chatpantakarn Klaikeung, commissioner of the 1st Technology Crime Suppression Division, explained that this case is a form of "hybrid" fraud in which the fraudsters build trust before enticing victims to invest. In this case, the victim transferred money 33 times to more than 24 bank accounts, totaling nearly 20 million baht. Police have coordinated with the relevant banks to freeze these accounts and investigate the financial links.
Police have issued a warning to investors, advising them to check the credibility of investment opportunities and related documents before investing, including company registration and securities market documents.
_____
Related articles: