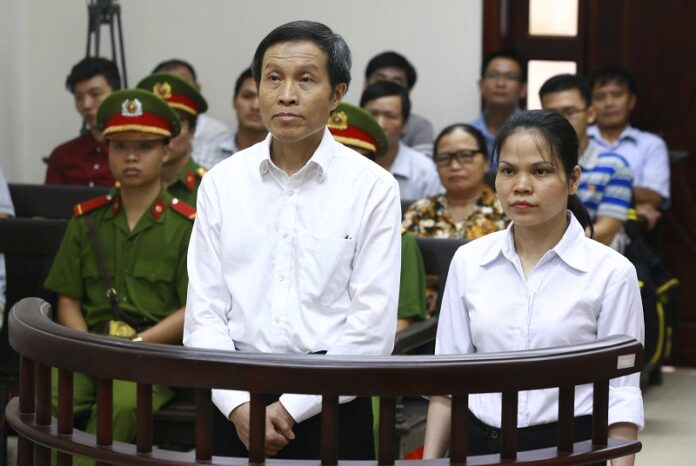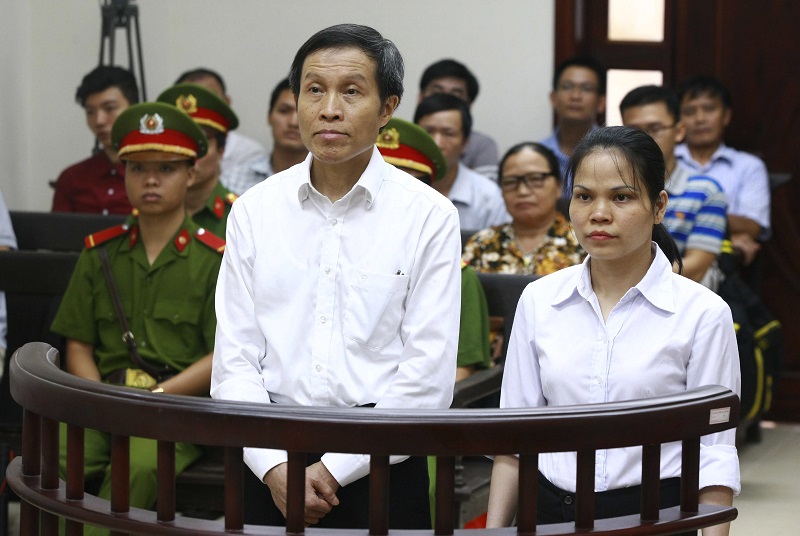 HANOI, Vietnam — A court in Hanoi began hearing an appeal Thursday from a prominent Vietnamese blogger who was sentenced earlier this year to five years in prison for anti-state writings.
Nguyen Huu Vinh, better known as Anh Ba Sam, was convicted of abusing democratic freedoms to infringe on the interests of the state at a one-day trial in March.
Vinh's colleague Nguyen Thi Minh Thuy, who was given a three-year jail term on the same charge, is also appealing her sentence.
Security around the Higher People's Court near downtown Hanoi was tight, with roads blocked off.
New York-based Human Rights Watch has called for the release of both defendants.
Diplomats and international media were allowed to follow the proceedings in a separate room via closed circuit TV.
Vinh, 60, quit the police force and set up a private investigation firm. He then launched the blog Dan Quyen, or Citizens' Rights, in 2013, and Chep Su Viet, or Writing Vietnamese History, in early 2014. The blogs provided links to news on political, social, economic and cultural issues from state media as well as from activists.
At his trial, prosecutors said the two blogs posted 2,397 articles and generated more than 3.7 million hits, and that 24 of the articles had "untruthful and groundless contents" which tarnished the country's image.
International human rights groups and Western governments including the United States have criticized Vietnam for jailing dissidents. Hanoi denies that, saying it only detains those who break the law.
U.S. officials say Vietnam has made some progress in its human rights record with fewer arrests, but that more needs to be done if it wants to expand bilateral ties.