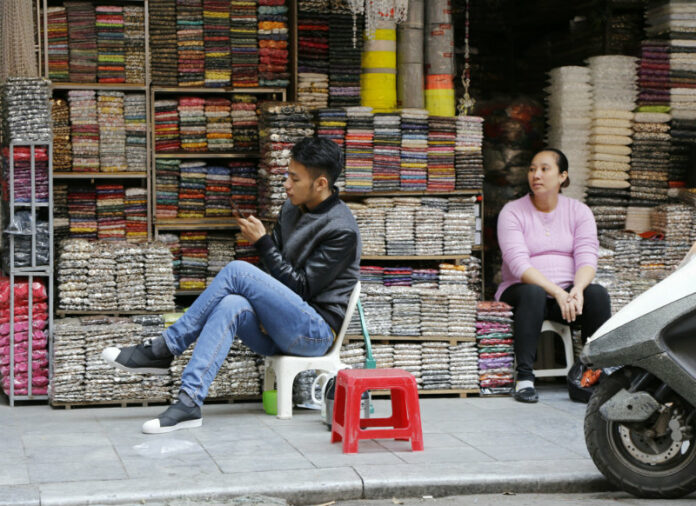 HANOI, Vietnam — Vietnam's gross domestic product was expected to have grown 6.2 percent this year, driven mostly by industrial expansion and growth in construction and services.
The General Statistics Office said Wednesday on its website that even though the growth rate is lower than the increase of 6.68 percent in 2015 and the target of 6.7 percent, it was still considered a success given unfavorable global economic conditions, and natural and environmental disasters.
The southern Mekong Delta, the country's main rice growing region, earlier this year suffered the worst draught and salt water intrusion in nearly a century, while toxic chemicals dumped into the sea in April by a steel complex in central Ha Tinh province, owned by a unit of Taiwan's Formosa Plastics Group, devastated the fishing and tourism industries in the region.
The statistics office said the services sector expanded 6.98 percent, contributing 2.67 percentage points to GDP growth while industrial production and construction grew 7.57 percent, contributing 2.59 percentage points.
The government normally issues the GDP growth rate before the end of the year based on estimates.
In 2016, the country of 93 million people exported goods valued at $175.9 billion, posting an increase of 8.6 percent, while imports totaled $173.3 billion, it said.
The World Bank in a report earlier this month said Vietnam's economy remains resilient, thanks to robust domestic demand and export-oriented manufacturing. It said Vietnam's medium-term outlook remains favorable, with GDP expected to expand by 6 percent this year.
The statistics office said natural disasters caused damages worth 18.3 trillion dong ($813 million).