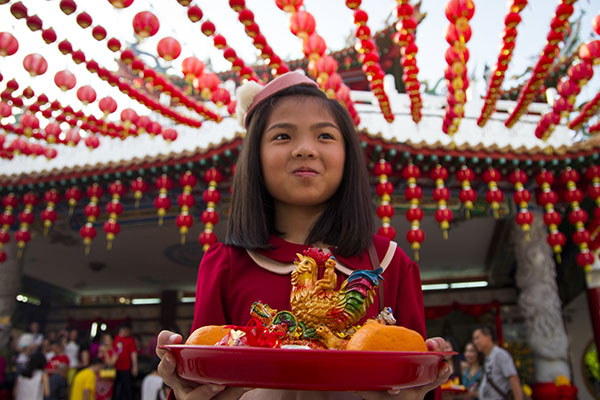 BEIJING — People in China and throughout Asia are heading to temples and fairs to wish for an auspicious start to the Lunar New Year.
Thousands gathered at Beijing's major temples on Saturday, the first day of the Year of the Rooster. Wearing heavy winter coats, they lit incense sticks and bowed as they prayed for good fortune and health.
Read: Where to Celebrate Chinese New Year in Bangkok?
Beijing's sprawling temple fair opened at Ditan Park, where empty tree branches were festooned with red lanterns and traditional goods and foods were for sale.
Ethnic Chinese and others around the world also marked the holiday with celebrations.