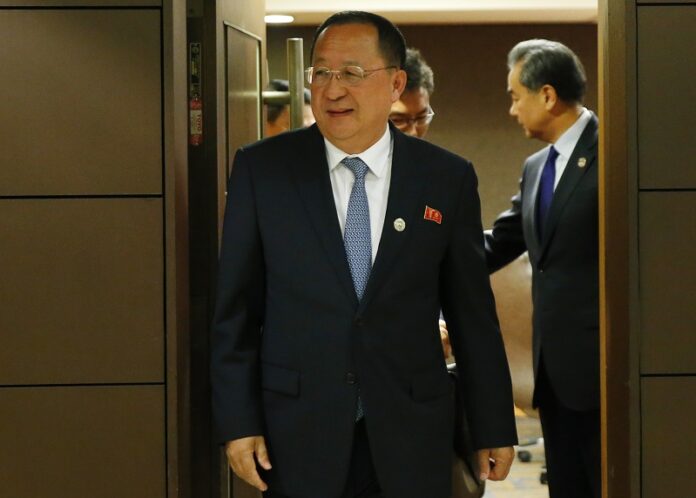 MANILA — U.S. Secretary of State Rex Tillerson has skipped a dinner in the Philippines for foreign ministers that North Korea's top diplomat attended.
According to Tillerson's public schedule, he was due to attend the dinner at the Association of Southeast Asian Nations gathering in Manila.
Tillerson aide R.C. Hammond says that after a productive first day, Tillerson has taken time to prepare for prepare for Day 2.
Representing the United States at the dinner was Susan Thornton – acting assistant secretary of State for East Asia and Pacific Affairs.
Before Tillerson's trip, the U.S. had said he had no plans to interact with North Korean Foreign Minister Ri Yong Ho.
Ri was spotted at the gala smiling and toasting with the other foreign ministers.