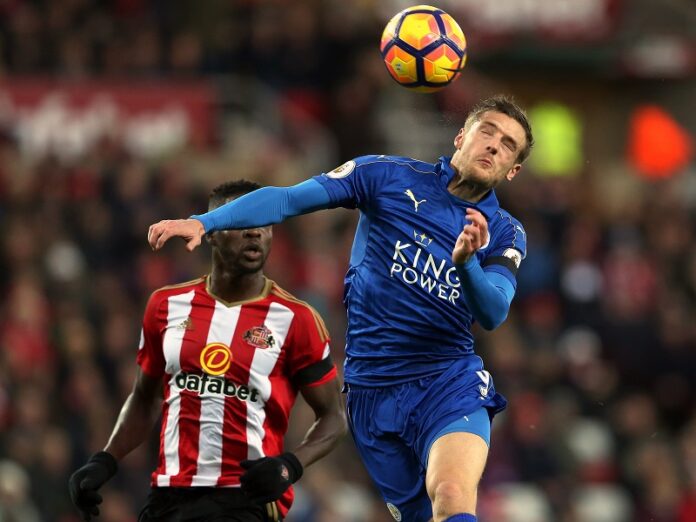 LONDON — Perhaps it's just a clever ploy to sell the caffeine-packed drinks produced by the competition's title sponsor.
Domestic supporters of English clubs wanting to instantly discover their next opponent in the League Cup will have to be awake at 4:15 a.m. on Thursday.
The second-ranked cup competition's draw masters aren't pulling an all-nighter. Dancing to the tune of their Asian title sponsor, Football League officials are uprooting to Beijing to pick out the balls containing holder Manchester United's name and other Premier League powers. Fans can't even watch the draw on television because British broadcasters aren't committing resources to a pre-dawn show.
There was inevitable wailing on social media from fans feeling disrespected and the growing influence of commercial interests on soccer. Followed, within hours of the original announcement, by a lengthy justification of the decision to take the draw to China.
"We understand that not everyone will agree on the timing," the Football League said, "… but in staging in this way it will give the competition both the maximum exposure in the UK, Chinese and South East Asian markets."
The Football League has cause to be grateful for those Asian markets. After losing American financing firm Capital One as the title sponsor, Thai energy drinks firm Carabao was persuaded to fill the sponsorship vacancy.
That's why the draw has already been taken on the road this season to Bangkok, in June, albeit in daytime hours back in Britain. But it was a botched affair that saw Charlton drawn out twice and its manager ridiculing organizers. No wonder the Beijing event isn't being shown on television.
Yet, is British soccer really so wrong to sell out to the moneymen? The League Cup already faces a constant fight for relevancy as leading teams focused on European and Premier League titles deploy weakened teams, and stadiums can feature thousands of empty seats.
Taking the draw abroad even isn't unique to this season, or the Premier League era. Go back 26 years and the draw balls were also flown abroad – to Trump Tower in Manhattan. Donald Trump picked out the teams in 1991 when the competition was known as the Rumbelows Cup after a now-defunct electronics retailer.
While the Football League felt compelled to defend transporting the draw east, the English game happily accepts investment from China and the wider region. Seven clubs in the top two divisions have benefited from an injection of Chinese capital – mostly recently last season's beaten League Cup finalist Southampton as well as 2016 winner Manchester City.
But double standards surrounding foreign intrusions into English football are nothing new.
Once, the mission was to attract foreign stars to elevate the status of the Premier League. Once international supremacy appeared to be validated, by television revenue at least, it wasn't long before a backlash grew about homegrown players being squeezed out of teams.
Likewise while a manager like Antonio Conte complains that "the Chinese market is a danger for all," that doesn't stop clubs like Chelsea snapping at fat transfer fees offered for their players. Chelsea banked around 60 million pounds (USD $77 million) when it sold Brazil midfielder Oscar to a Shanghai club in the last year.
So while players might dangle the threat of a move to China to hike up pay packets, the moneyed clubs there can be just as ripe for English clubs to exploit.
The fuss over the League Cup draw's overseas adventure is just a prime example of English football wanting foreign cash or players without accepting that, with the benefits, there are inevitable consequences.
And wherever the draw takes place, the 16 games will still be played in England. For now.
The backlash against even the draw moving beyond British waters will, at the very least, stall any fresh push to take competitive games abroad, too. But if that becomes a condition of sponsorship down the line, plucking balls from a vase might not be all that fans have to wake up early for.
Story: Rob Harris