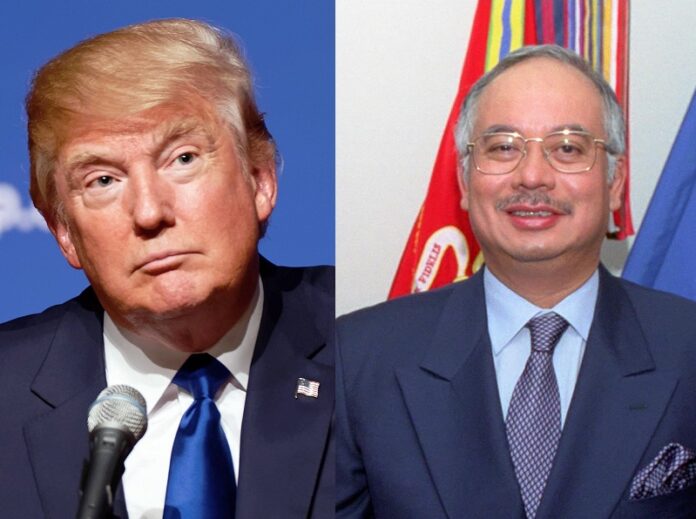 KUALA LUMPUR — Malaysian Prime Minister Najib Razak will visit Washington on Sept. 12 at the invitation of President Donald Trump.
A White House statement says the two leaders will discuss ways to bolster ties and expand regional cooperation. The visit marks the 60th anniversary of bilateral ties.
Malaysia's foreign ministry said Thursday that national security, the global fight against terrorism and trade and investment are on the agenda of talks between the leaders.
Malaysia is one of the U.S.'s closest allies and trading partners in Southeast Asia. Relations with the U.S. had warmed after Najib took office in 2009, but became strained following a massive corruption scandal two years ago that implicated Najib and a state investment fund he founded.
Billions of dollars are alleged to have been syphoned from the 1MDB fund through embezzlement and money laundering, and several countries are investigating. The U.S. Justice Department acted last year to seize more than USD $1.5 billion in assets it said were purchased by Najib's relatives and associates using stolen money from 1MDB, a fund intended to promote economic development projects. Najib has denied any wrongdoing.
The 1MDB case is the largest single action the Justice Department has taken under its Kleptocracy Asset Recovery Initiative, which seeks to recover foreign bribery proceeds and embezzled funds. Several other countries including Singapore and Switzerland are conducting investigations.