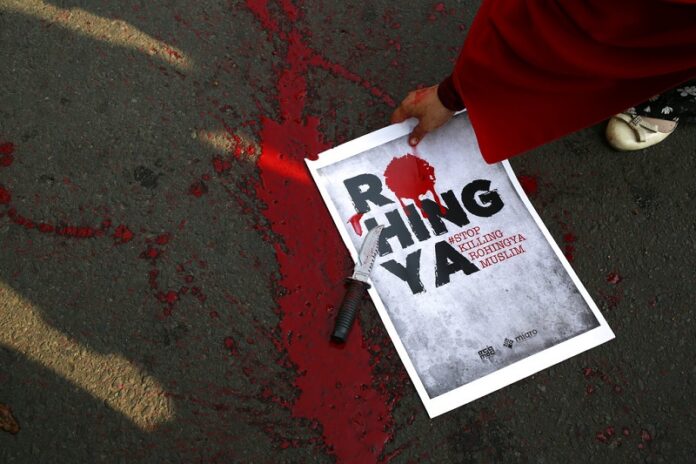 JAKARTA — Indonesia's president has called for an end to violence in Myanmar's Rakhine state and sent his foreign minister to discuss the plight of Rohingya Muslims with the country's leader Aung San Suu Kyi.
There is mounting concern in Indonesia, the world's most populous Muslim nation, about a military crackdown against Rohingya Muslims in Rakhine that has forced tens of thousands to flee into Bangladesh.
At a press conference, President Joko "Jokowi" Widodo said he deplores the violence in Rakhine and promised humanitarian assistance.
"Real action is needed, not just statements and condemnations," he said. "This violence and humanitarian crisis must end."
Indonesian Foreign Minister Retno Marsudi flew to Myanmar on Sunday afternoon and plans to meet with several government figures including Suu Kyi.
The Foreign Ministry said Marsudi held talks Saturday with Indonesia's major Muslim organizations, who called on Myanmar's government to immediately restore security in Rakhine.
"Religious figures also stressed the importance of immediately stopping all forms of violence against Muslims and residents in Rakhine state and protecting the entire population of Myanmar," the ministry said.
Marsudi will also travel to Bangladesh to inspect Indonesia's efforts to provide aid to refugees from Myanmar.
Separately, dozens of police were guarding the Myanmar Embassy in the Indonesian capital, Jakarta, after a Molotov cocktail was thrown at the mission early Sunday morning. No one was hurt.
Jakarta police spokesman Argo Yuwono said the attack started a fire in the rear of the embassy on the second floor.