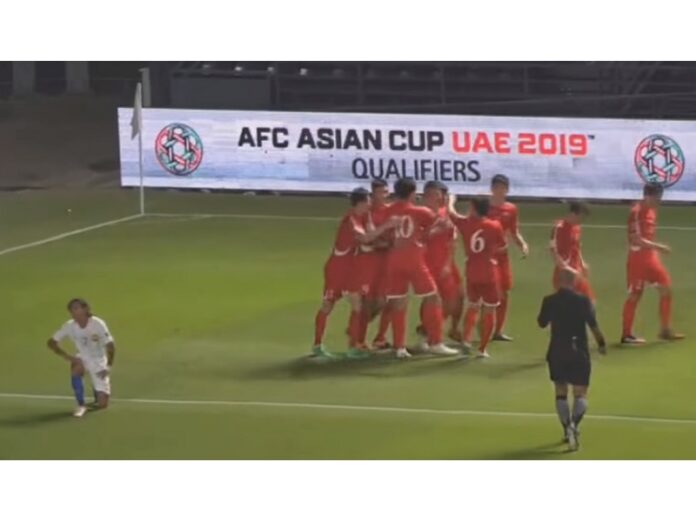 BURIRAM — North Korea won on neutral ground again, moving the national soccer team closer to a spot at the 2019 Asian Cup.
Kim Yu Song scored a hat trick to lead the North Koreans over Malaysia 4-1 in Group B on Monday, four days after they beat the same team at the same venue by the same score in Asian Cup qualifying.
The matches were played at the i-Mobile Stadium in Buriram because of political tensions between the two countries.
With its second straight victory over Malaysia, the North Koreans have eight points from five matches in the group. Group leader Lebanon has already advanced, but Hong Kong still has a chance with five points from four matches.
Kim scored in the 15th, 20th and 44th minutes. Pak Kwang Ryong added the fourth in the 79th.
Safawi Rasid pulled one back for Malaysia in the 85th minute.