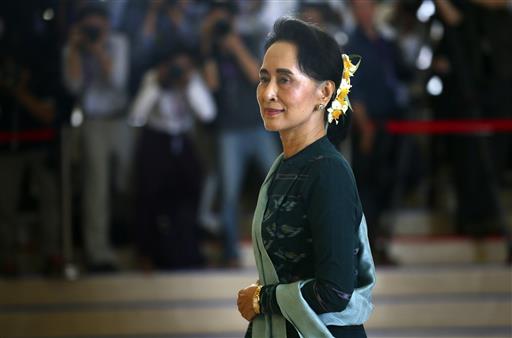 BEIJING — China's foreign ministry on Monday said Myanmar and Bangladesh have endorsed its call for a negotiated resolution of the Rohingya refugee crisis.
Foreign ministry spokesman Lu Kang told reporters that a three-stage solution proposed by China has been accepted by the neighboring countries. The plan, which begins with a cessation of hostilities leading to talks, was proposed by Chinese Foreign Minister Wang Yi during a visit to Myanmar. It remains unclear what mediating role China might play.
"We hope that the relevant proposals can not only be useful in resolving the Rohingya issue at present, but can also help solve this problem at its root," Lu said.
Myanmar has been widely criticized for a military crackdown that has driven more than 620,000 Rohingya Muslims to flee Rakhine state into neighboring Bangladesh. The United Nations has said the crackdown appears to be a campaign of "ethnic cleansing."
China has longstanding relations with Myanmar's military and burgeoning ties with Bangladesh.