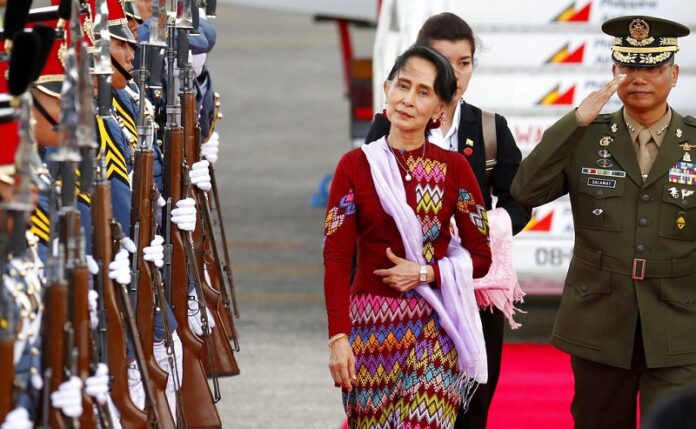 BEIJING — Myanmar civilian leader Aung San Suu Kyi is visiting friendly neighbor China as international criticism over Myanmar's persecution of Rohingya Muslims grows.
China has studiously avoided criticizing the crisis and Suu Kyi can be expected to receive a warm welcome when she meets with President Xi Jinping. During the visit that begins Friday, China will also likely push for the restart of a controversial dam project in northern Myanmar that has caused conflicts.
More than 620,000 Rohingya have fled Myanmar and poured into Bangladesh over the last few months amid a scorched earth campaign by Myanmar's military that the United Nations and United States describe as "ethnic cleansing."
China, a longstanding friend of Myanmar during the Southeast Asian country's isolation from the West, has been helping shield it from criticism.