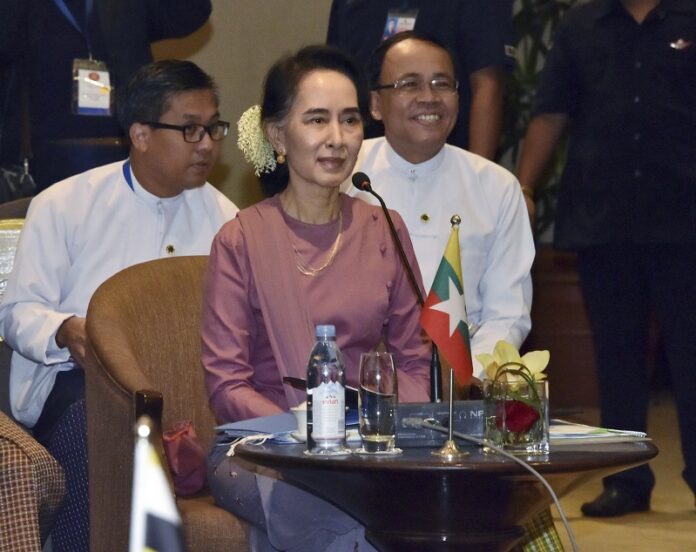 BANGKOK — Myanmar's presidential spokesman said Monday that the president authorized the arrest last week of two Reuters reporters for allegedly violating the state secrets act.
Wa Lone and Kyaw Soe Oo were arrested Dec. 12 after police accused them of violating the Official Secret Act, which is punishable by up to 14 years in prison, for acquiring "important secret papers" from two policemen. The police officers had worked in Rakhine state, where abuses widely blamed on the military have driven more than 630,000 Rohingya Muslims to flee into neighboring Bangladesh.
"President Htin Kyaw authorized the arrest of the Reuters reporters and the case will be carried out according to the law," said presidential spokesman Zaw Htay.
Htin Kyaw was hand-picked as president by Myanmar's de facto leader, Aung San Suu Kyi, his former classmate and close ally. Suu Kyi is constitutionally barred from becoming the president.
International and local concerns have arisen over Myanmar's press freedom under Suu Kyi. Rights groups say her government is following in the steps of the previous military government in oppressing the country's media.
"It's turning out that this civilian government doesn't have views that are terribly different from the previous military government when it comes to freedom of the press," said Phil Robertson, Human Rights Watch's deputy Asia director. "But evidently all they care about is power and their controlling of the narrative."
Myanmar press groups say the two journalists' whereabouts have been unknown since their arrest and the reporters' family members have not been able to see them. Local journalists in Myanmar said Monday that they have begun wearing black T-shirts and armed bands to demonstrate against the government's prosecution of journalists.
"We are walking in the dark age of media freedom and we are conducting a "black campaign" to point out to the government that they are oppressing the media unfairly," said Tharlun Zaung Htet, a member of the Protection for Journalists Committee, Myanmar.