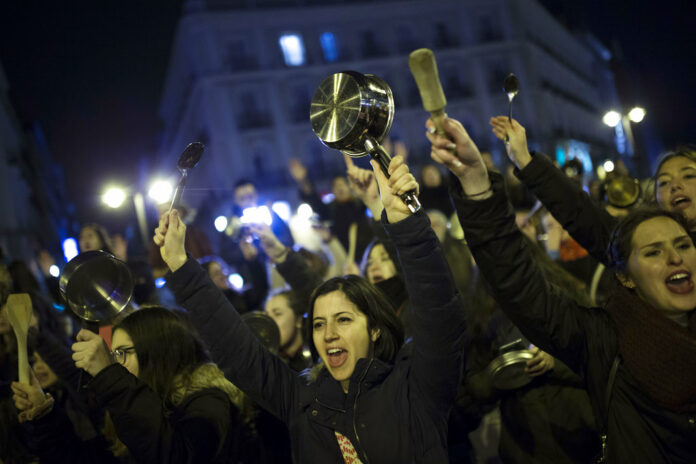 MANILA — Marches and demonstrations in Asia are kicking off rallies around the world to mark International Women's Day.
Hundreds of women activists in pink and purple shirts protested Thursday in the Philippines against President Rodrigo Duterte, who they said is among the worst violators of women's rights in Asia.
Protest leaders sang and danced in a boisterous rally in downtown Manila's Plaza Miranda. They handed red and white roses to mothers, sisters and widows of several drug suspects slain under Duterte's deadly crackdown on illegal drugs.
A rally for the rights of female workers was scheduled for later Thursday in central Seoul in South Korea, where a rapidly spreading #Metoo movement is galvanizing support for women's issues.
Other events are planned across Asia, the Mideast, Europe and the Americas.
Women in Spain have been called for a 24-hour feminist strike in their workplaces and also to stop doing duties at home.