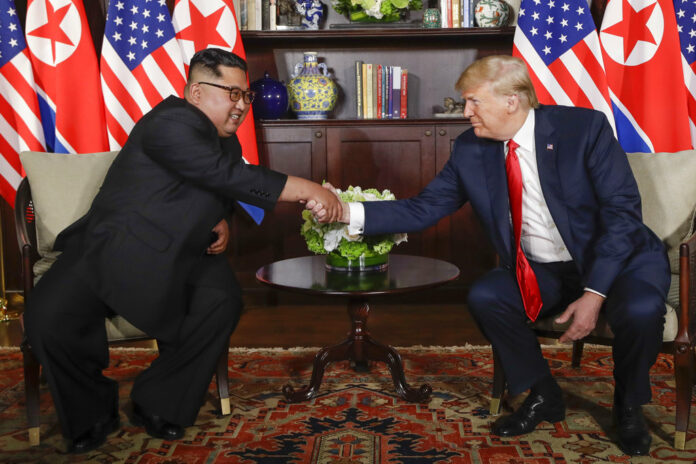 SINGAPORE — US President Donald Trump is predicting that he and North Korean leader Kim Jong Un will have "a terrific relationship" as they meet face to face for the first time.
Trump said Tuesday after meeting Kim that he's feeling "really great." He says, "We're going to have a great discussion and a terrific relationship."
Kim says through an interpreter that it "was not easy to get here" and that there "were obstacles but we overcame them to be here."
The two men are expected to meet on their own for the better part of an hour, with only a pair of interpreters in the room.
That decision has raised concerns about the risk of holding such a monumental meeting with barely anyone to bear witness.