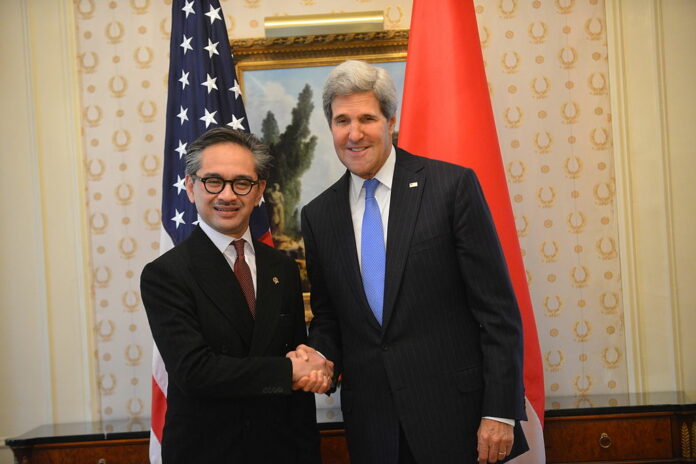 BANGKOK — How ASEAN handles China's rise will be a crucial test for a block which has failed to find its voice as a community on critical issues, a former Indonesian foreign minister said earlier this week.
The Association of Southeast Asian Nations, or ASEAN, has shown "perfect disharmony" in its handling of Myanmar's anti-Rohingya attacks one year on and found no common position on China's claims in the South China Sea, Marty Natalegawa said Thursday in Bangkok.
"The challenge in the next few years is how to address the rise of China," Natalegawa said at the launch of a book at the Foreign Correspondents' Club of Thailand.
Natalegawa said he hoped ASEAN could reboot itself and get Myanmar to take the necessary steps to handle the Rohingya crisis. Saturday marked one year since the Myanmar army launched a violent crackdown on Rohingya Muslims in the country's Rakhine state, driving more than 700,000 of them to refugee camps in Bangladesh, which today host almost 900,000 people.
The former foreign minister said states such as the Philippines, Malaysia and Indonesia have urged the association to be more assertive in its handling of the crisis but have not been supported by the rest of nations. Thailand has not made its position clear over the issue.
As for China, Natalegawa said Cambodian resistance had prevented ASEAN from adopting a common stance in the South China Sea conflict, as Phnom Penh and Beijing develop closer economic ties.
This despite member states such as the Philippines, Malaysia, Brunei and Vietnam disputing China's claims over the sea and several of its islands, a conflict that has held ASEAN in deadlock for decades. States such as Cambodia and Laos strongly back China due to its increasing investment in both countries as the West's influence in the Mekong region wanes.
He added that it is in China's interest to see a "strong and united" ASEAN, however.
Though jokingly saying ASEAN is "a super power in producing documents," Natalegawa added that the association has been transformative in at least three ways.
First, he said that without ASEAN the region could have have been prone to open conflicts among its members. He however didn't give examples of how the association had averted disputes.
Second, he said it has prevented the region from becoming a proxy for any super power.
Third, Natalegawa said the region has become more centered on its people, although he acknowledged that human rights are "an issue that needs very much progress."