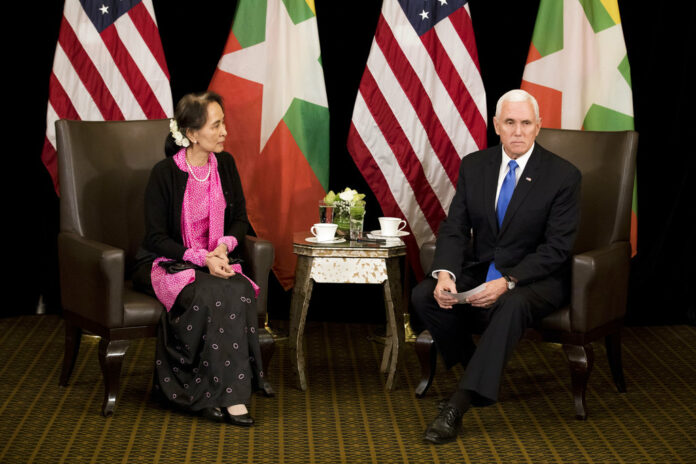 SINGAPORE — Myanmar's leader Aung San Suu Kyi has rebuffed criticism over her government's treatment of its ethnic Rohingya Muslims.
U.S. Vice President Mike Pence told Suu Kyi on Wednesday that the violence, which led more than 700,000 of the country's Rohingya minority to flee for Bangladesh since August 2017, was "without excuse."
Pence also said Myanmar's arrests and convictions of two Reuters journalists was "deeply troubling" to millions of Americans.
Pence and Suu Kyi met on the sidelines of the annual summit of the Association of Southeast Asian Nations in Singapore. Pence said the meeting was at Suu Kyi's request.
Suu Kyi said only Myanmar was in a position to explain what happened and how it saw things, just as Americans could best understand what is happening there.