BANGKOK — It's been over eight months since the labyrinth of cheap toys, games, and electronics that was Saphan Lek was hit by the wrecking ball.
The successful eviction of hundreds of stalls on Oct. 20, which had for decades squatted over a canal that was technically public property, was a significant victory in City Hall's campaign to reclaim public space, usually at the expense of vibrant street markets.
As much as the move was criticized for bleaching Bangkok of its personality, authorities were also applauded for their promises the space would be developed into public recreational space, with the canal used for transportation.
Read : Vanishing Bangkok: What is the Capital Being Remade Into, And For Whom?
A few weeks after the demolition, things were looking good when City Hall used the spot to host a Loy Krathong Festival party on Nov. 25 to show off the cleared space.
But that turned out to be the last time Saphan Lek, named for the nearby "Iron Bridge," welcomed guests since the demolition. As for the recreation space and canal taxis – no sign.
On a recent afternoon, some chairs and trees were visible along both sides of the canal the market used to sit over. Footpaths cleared along both sides for pedestrians and cyclists were unused. A homeless man covered himself in plastic to protect from the rain.
While the now very quiet area offered far less to see other than the run-down backsides of buildings, one thing the khlong today offers in abundance? Powerful odors to smell.
While it's unclear what will become of the space, commerce has crept back toward the water in at least one building, which has opened its canal-facing side as a shop selling the kind of knick-knacks once covering the spot.
City Hall has not announced any further plans to develop the site, which is located not far from where finishing touches are being put on a new subway line cutting through the old quarter.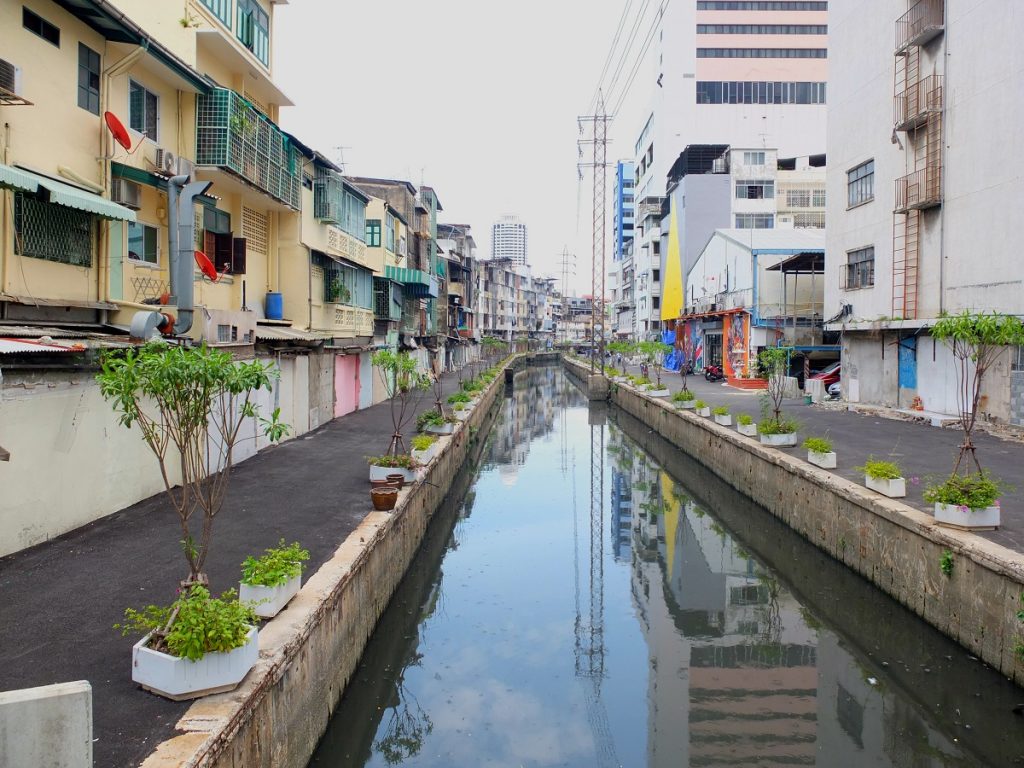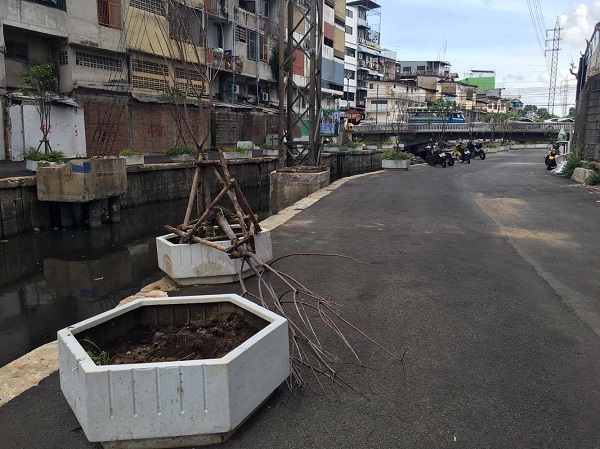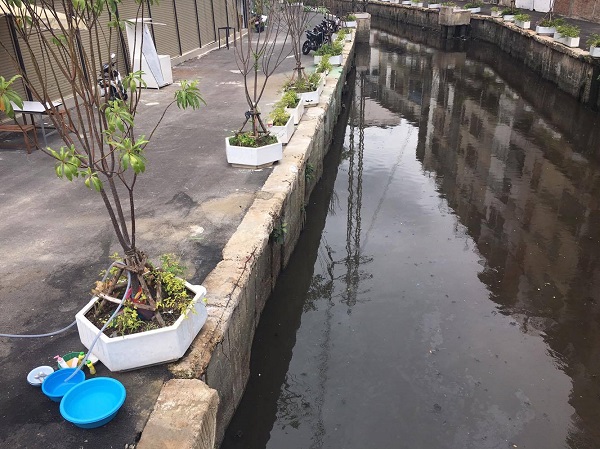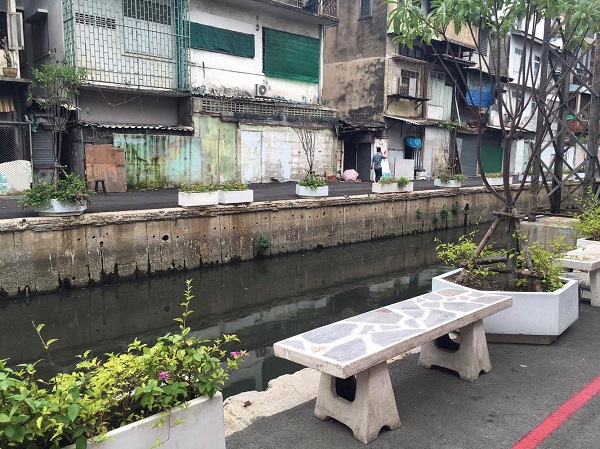 Related stories:
Vendors Revolt as BMA Moves to Demolish 'Saphan Lek'
City Hall Denies Colluding With Developer to Demolish Saphan Lek
One-Year Reprieve Sought for Saphan Lek Market
Demolition Day: Dismantling of Saphan Lek Begins