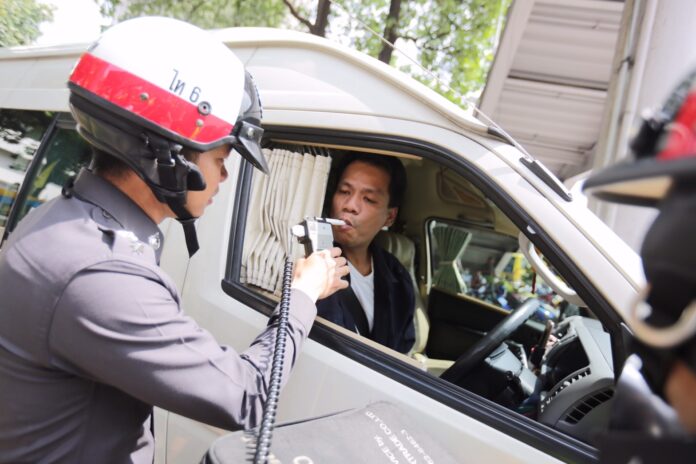 BANGKOK — The five-day vacation that's set to kick off tonight will come with the seasonal ban on alcohol and a traffic apocalypse as hundreds of thousands leave Bangkok for outlying destinations.
Following morality codes with outlaw booze sales on religious holidays and elections, the ban will be in effect Tuesday and Wednesday, which mark the days Lord Buddha first unveiled the wisdom of Buddhism to his disciples and the start of Buddhist Lent, respectively.
Booze will still be sold Monday, a secular holiday added by the military government to bridge the working day gap for the sake of tourism and happiness.
Only duty-free shops at airports will be exempted from the ban, according to the latest regulation signed into law in February 2015 by junta chairman Prayuth Chan-ocha. It replaced a previous law that allowed alcohol sales in hotel bars.
And per tradition, the usual moral crusading bureaucrats beat the drum in the leadup to the holy days. Krissada Boonrat, permanent secretary of the Ministry of Interior Affairs, announced Monday the booze ban would be vigorously enforced.
"If any violation is found, officers are instructed to prosecute them in the strictest manner, in every case," Krissada said.
That said, it is unlikely the ban will be 100 percent respected by sellers everywhere.
For many, the more immediate concern is the citywide traffic nightmare expected to start after everyone gets off from work Friday evening.
Police have already set up checkpoints on some outbound roads around Bangkok to conduct sobriety tests on drivers, in the hope of reducing drunk driving accidents tonight.
Related stories:
Thailand Back to the Booze Ban Future
2 Bars Closed Down Under Junta's Sweeping Booze Ban