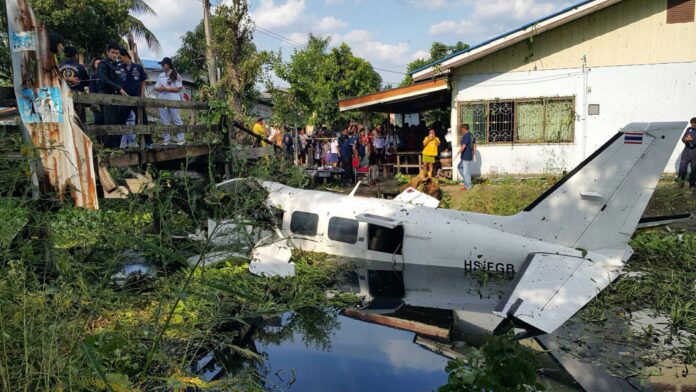 BANGKOK — A private airplane crashed on Monday afternoon near a temple in Nong Chok district, killing its captain.
The dead pilot is unidentified. Four people — three passengers and one bystander on the ground — were sent to a hospital.
The plane reportedly made an emergency landing onto a canal next Wat Lampa Ong at around 4pm.  
According to the local rescue team, the plane, which belongs to a company called Thai Regional Airlines, was traveling from Nakhon Ratchasima province to Suvarnabhumi Airport when the incident took place.