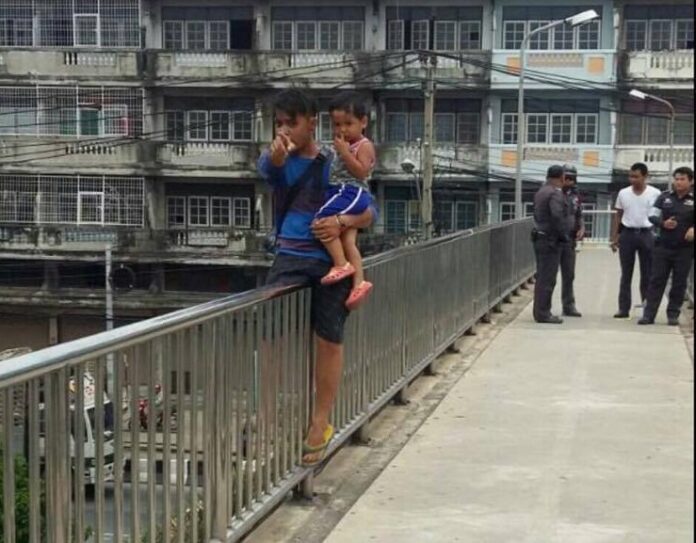 BANGKOK — A distraught man threatened to leap into traffic with his 3-year-old son from a footbridge Friday afternoon in western metro Bangkok.
After 20 minutes negotiating, police were able to convince Peerawat Klomkliang, 27, to climb back to safety from his perch over Phutthamonthon Sai 3 Road in Nakhon Pathom province.
"He was motivated by an issue with his girlfriend," said local police officer Capt. Pimpisarn Thamronglaohaphan.
Pimpisarn said the man did not possess any weapons and the incident ended without anyone getting hurt.
Peerawat's 26-year-old girlfriend, Wasinee Unhawong, said they often fought. Before this afternoon, Peerawat previously sent her Facebook messages threatening to jump from the bridge with their son.
Wasinee said she couldn't contact him until he turned up later on with the child on the bridge.
Police released him without charge to sort things out with his girlfriend.