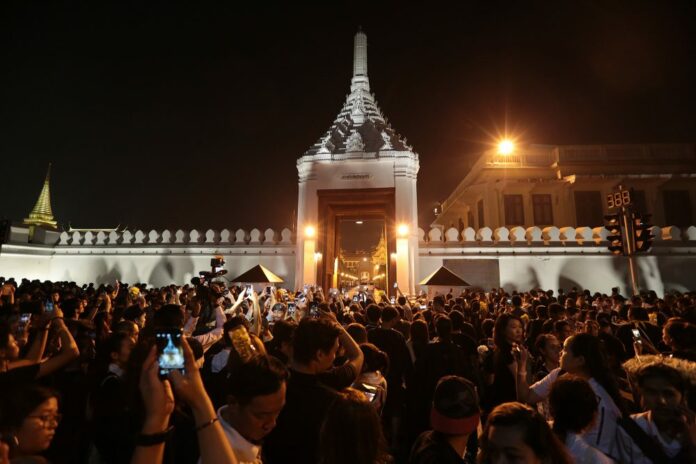 BANGKOK — The encampment of mourners outside the Grand Palace continues to grow as more people arrive to offer their condolences to His Majesty the Late King, who passed away last Thursday.
The Sanam Luang was filling with people who came to offer garlands of marigolds, lotuses and orchids, laying them along the palace wall. So many had accumulated that city workers came early Wednesday morning to collect them.
Many queued overnight outside the palace's Wiset Chaisri Gate to enter the palace when it opened Wednesday morning and prostrated symbolically before a portrait of the King in the Sahathai Samakom Pavilion.
Mourners are allowed inside in groups of 100 at a time and must prostrate to the portrait in unison with hands closed in a wai, with their feet pointed out to the right. After that, mourners get the chance to sign their condolences. Photos are not allowed.
Access to prostrate before the royal coffin won't open until Oct. 28.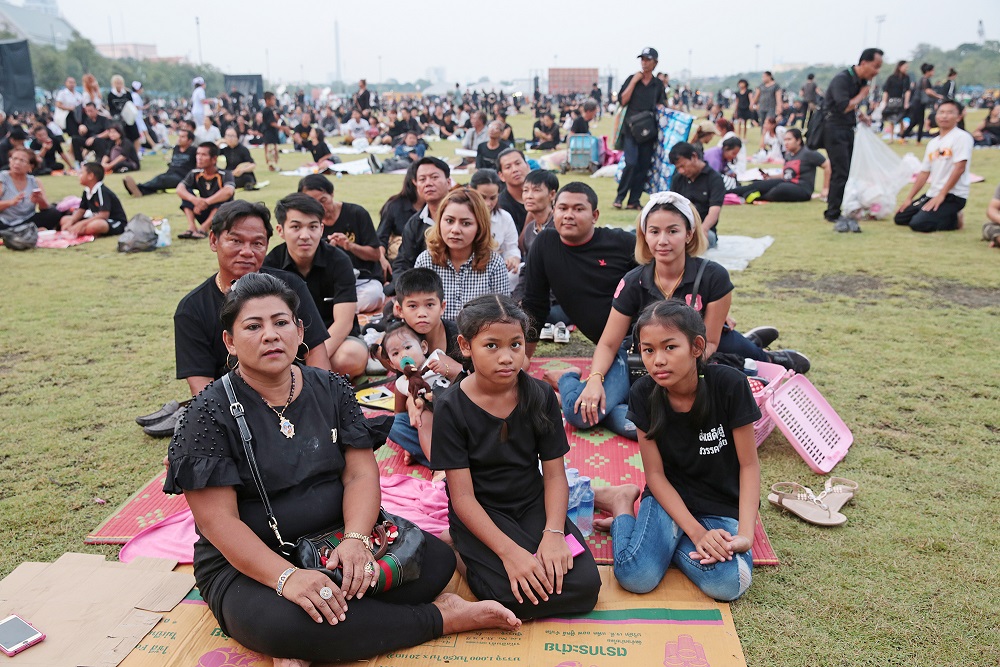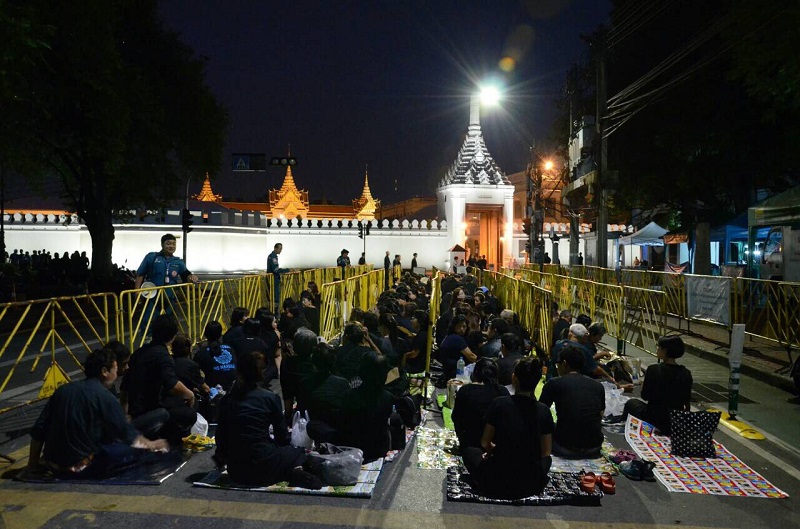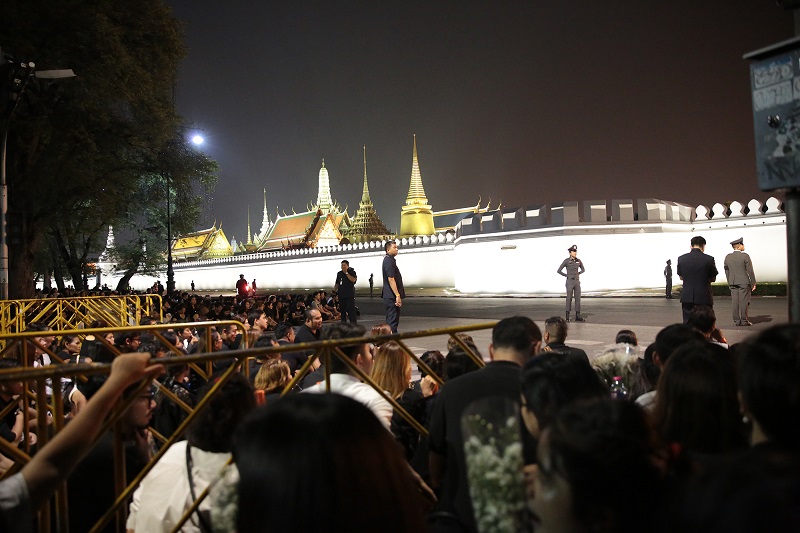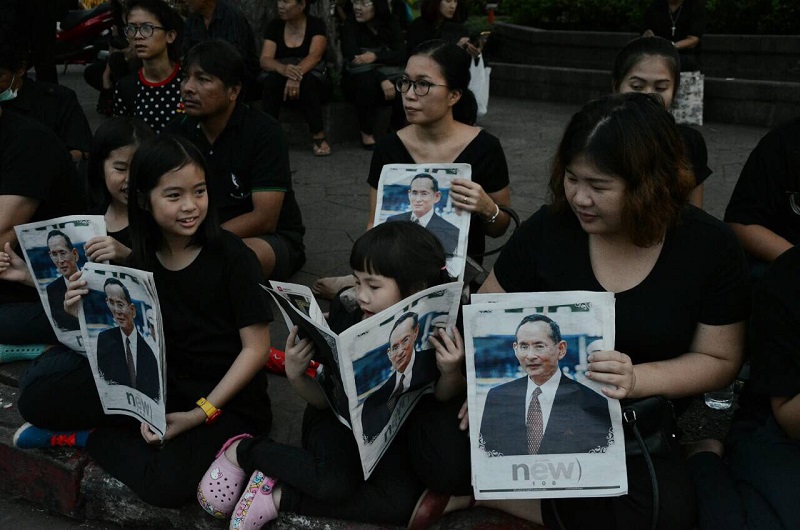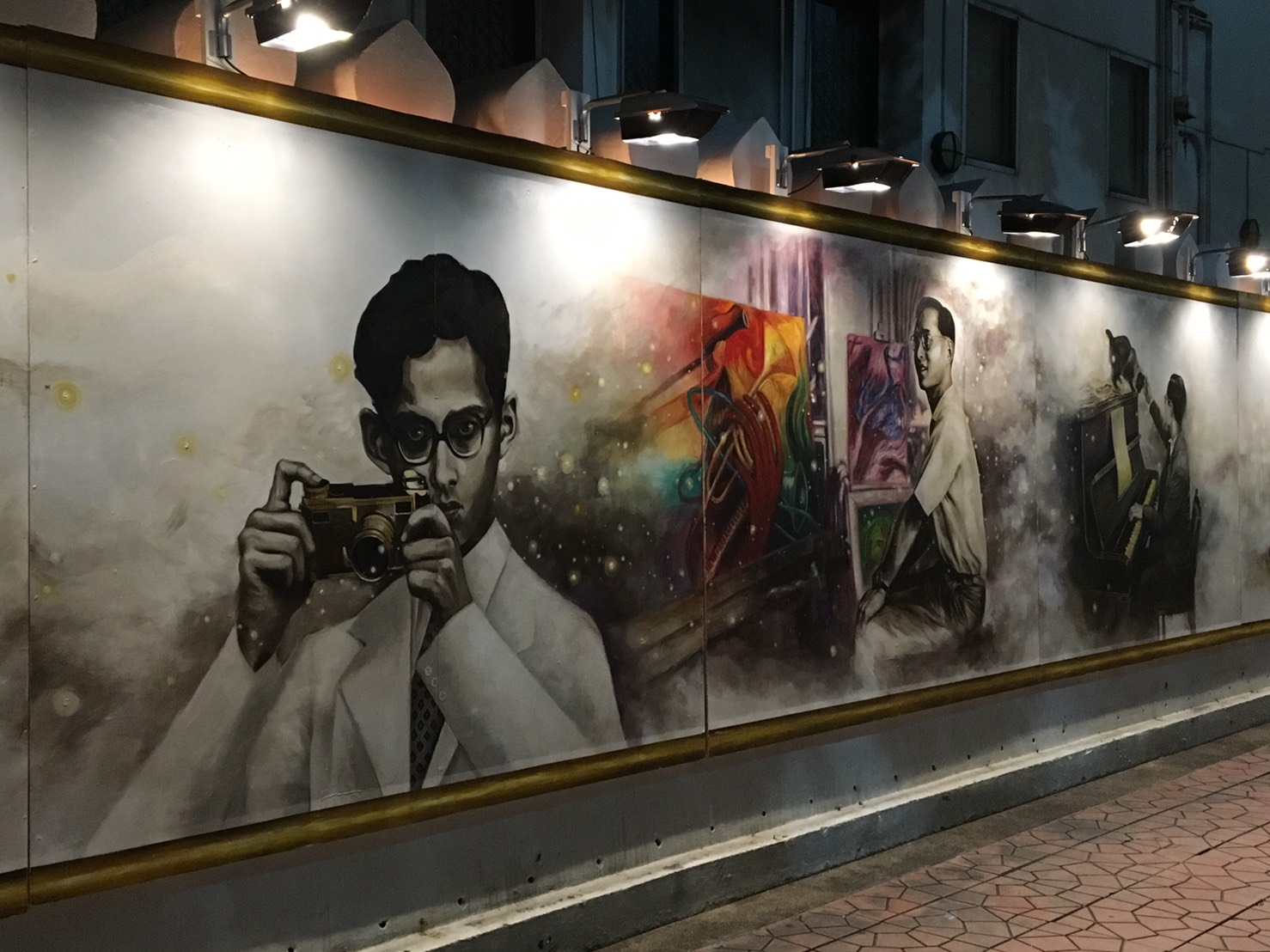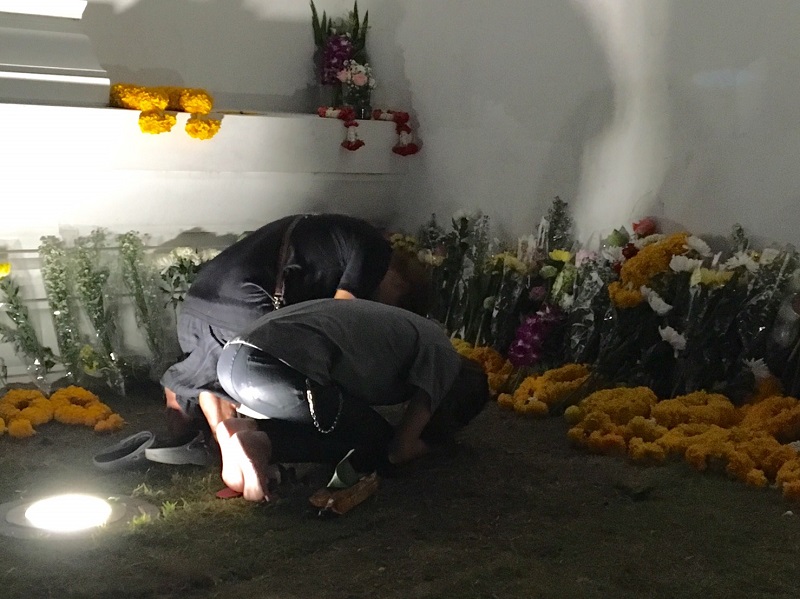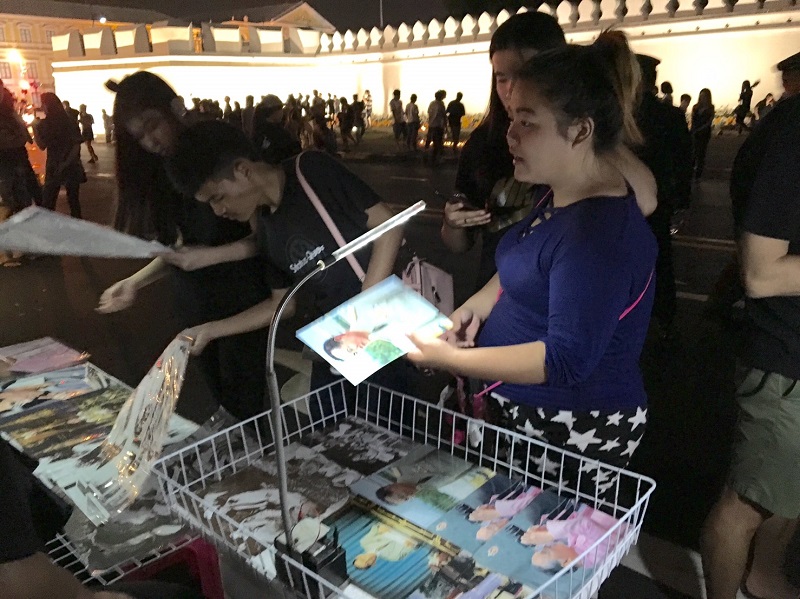 Read more:
Black Friday: Crowds Throng Palace For Final Glimpse of King (Photos)