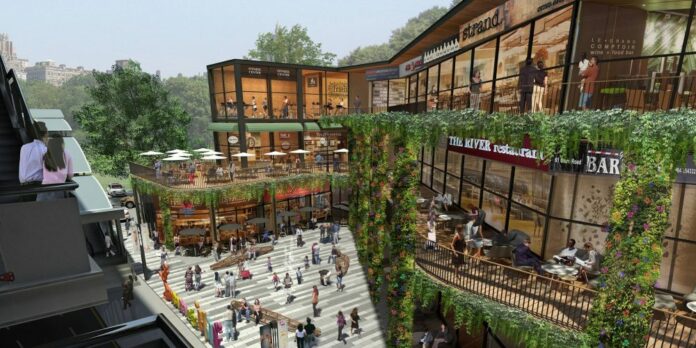 BANGKOK — Phra Khanong's cosmopolitan transformation continues with the arrival this year of a seasonally inspired community mall.
Built on 5 rai (8,000sqm) a few steps from BTS Phra Khanong, Summer Hill will include more than 40 shops, cafes, restaurants, as well as a wellness center and coworking space. The three-story, mixed-use space valued at 250 million baht is expected open in the fourth quarter.
Summer Hill is the most recent project by Boutique Corp., the same developer behind Rain Hill on Soi Sukhumvit 47.
The company also plans to build a six-floor office building next door with 10,000sqm of commercial space for the project's second phase. It's hoped to be completed by the end of 2018.