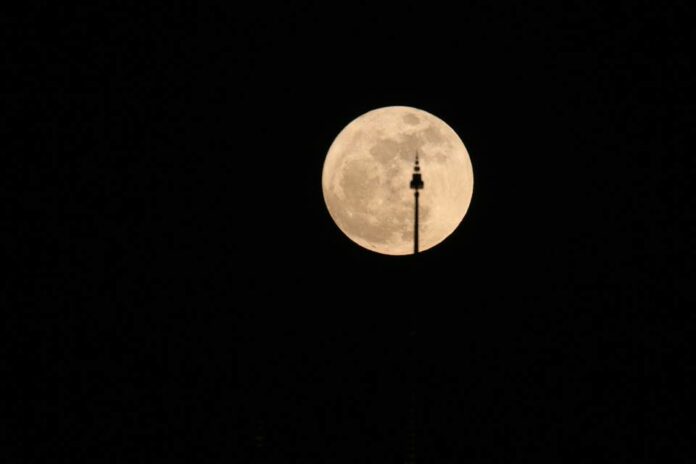 BANGKOK — Look at the sky tonight and you might see 2018's first and biggest moon.
Should the skies stay clear Tuesday night, observers will be treated to the year's first and biggest full moon, which will reach its closest point to earth on 2018. In other words, it will be about 27,000 kilometers closer to earth than usual, look 7 percent larger and 16 percent brighter.
January's first full moon – traditionally nicknamed "Wolf Moon" after howling wolves heard outside native American villages – will be visible from 6pm on Tuesday, according to Worawit Tanwuttibandit, advisor of the Regional Observatory in Chachoengsao.
The second supermoon of the year will occur on Jan. 31. This is known as a "Blue Moon," for being the second of two full moons to fall in one calendar month.
The National Astronomical Research Institute will provide telescopes at their locations in Nakhon Ratchasima, Chachoengsao and Songkhla provinces as well as in Chiang Mai's Maya Lifestyle Shopping Center. They will also be available at more than 260 regional schools countrywide.
A "supermoon" takes place when the moon becomes full on the same day it reaches its perigee – the moon's closest point to Earth in its monthly orbit – appearing bigger and brighter more than usual.
On Nov. 14, 2016, Thailand celebrated Loy Kratong's Day under the biggest full moon since 1948, which looked 14 percent larger and 30 percent brighter.
Related stories:
Celebrate Loy Krathong Under Biggest Full Moon Since 1948