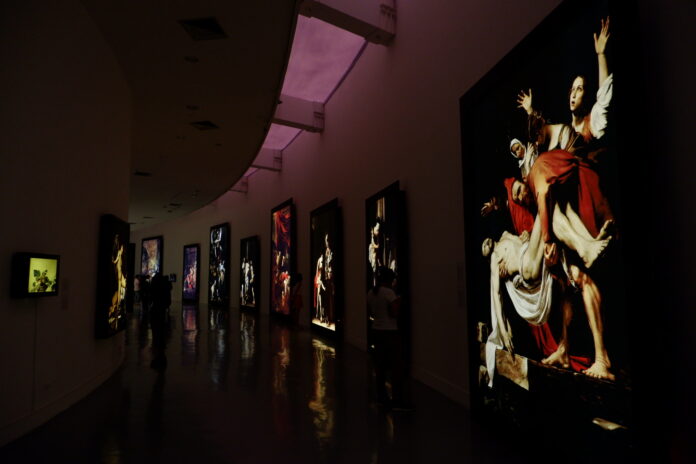 BANGKOK — City Hall officials said Wednesday they will investigate the administration and funding of a downtown cultural venue that it recently threatened to take over, prompting a public backlash.
Officials with the Bangkok Metropolitan Administration said today they would create a committee to review how the Bangkok Art and Culture Centre manages its staffing and funding.
"The BACC foundation is an outsider organization that is unclear in how it uses financial resources in the most value-for-money and effective way," said Pas Passatta, the metropolitan councilman who proposed the committee. "The [administration] has not been able to approve funding for them. Therefore, I think it proper that there be a committee to study the BACC's workings so that they are more effective, worthwhile and transparent."
The motion was adopted 14-0 with two abstentions. The committee will consist of 11 people and be established within 90 days.
Read: City Hall Won't Take Over BACC – Won't Fund it Either
"The BACC's management must be reorganized so that it is self-sustaining and does not need BMA funding," Gen. Konjanat Junnaphat said.
Kamron Komolsuppajit said City Hall's annual funding of 40 million baht was used partly for travel expenses for non government officials, which "could be unlawful."
The BACC's future was cast in doubt earlier this month, when Bangkok Gov. Aswin Kwanmuang proposed turning the art and culture venue into a coworking space. That met an intense backlash from members of the public, the arts world and center director Pawit Mahasarinand. Aswin backed off his threat but indicated he would defund the venue.
Reached for comment, Pawit responded with incredulity at the plan to create a review committee.
"What more do you need to study? We send you a report every month, do you even read it?" he wrote.
Pawit said the 90-day timeframe would interfere with the 2019 budget proposal the BACC planned to send City Hall in July. He added that the 90 days would cross into August, leaving the BACC unable to use budget from 2018.
"Our board of directors will soon have a meeting with the Bangkok governor," he said. "In the meantime I'll keep BACC and all its activities on as usual despite the zero support from the city this year."
Related stories:
City Hall Won't Take Over BACC – Won't Fund it Either
Famed Artists Say No to City Hall Takeover of BACC
City Hall Signals Retreat on BACC Takeover Plan
The City Actually Wants to Turn BACC Into a 'Coworking Space'
Take Risks, Include More: New Bangkok Art Center Head
Meet Bangkok's New Governor: Aswin Kwanmuang