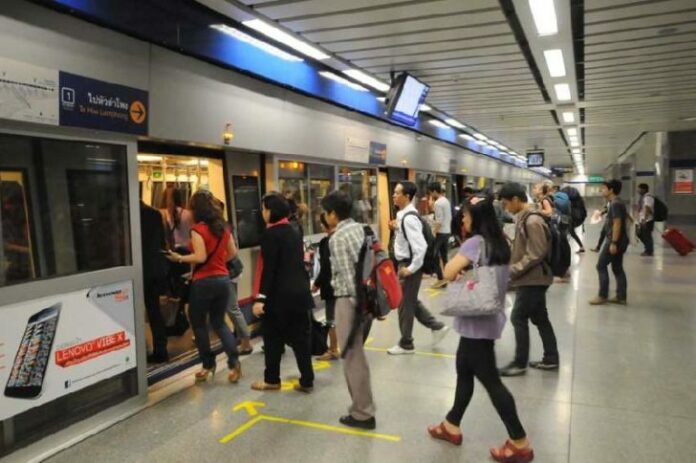 Update June 5: The cabinet told the operator the proposal was filed too late to be considered this week. Therefore the changes may not be approved by July 3.
BANGKOK — The metro operator Friday said it would raise some fares by 1 baht starting July.
Although the fares for the MRT network will remain between 16 baht and 42 baht, fares for some trips will increase by 1 baht starting July 3. Under the increasingly byzantine structure, fares for the fifth, eighth and 11th station traveled will see the increase. Going six or nine stations away? No change.
For seniors and children under 14, half-priced fares will remain the same – unless they travel eight stations, at which point they'll pay another baht.
For students, who receive a 10 percent discount, fares will increase at the fifth station and the eighth through 11th stations.