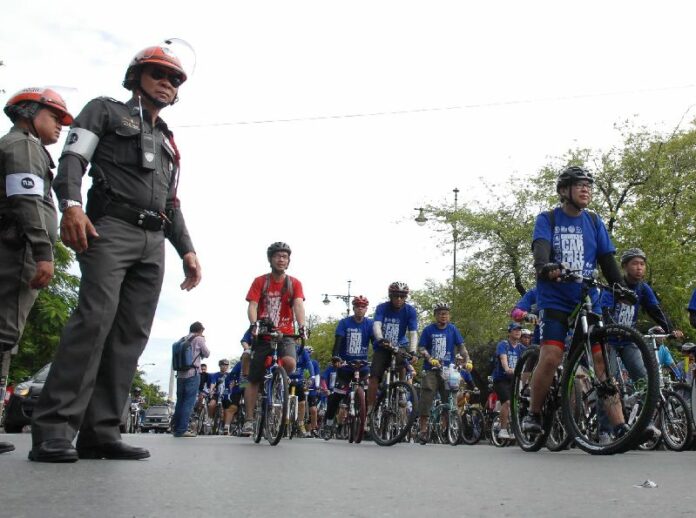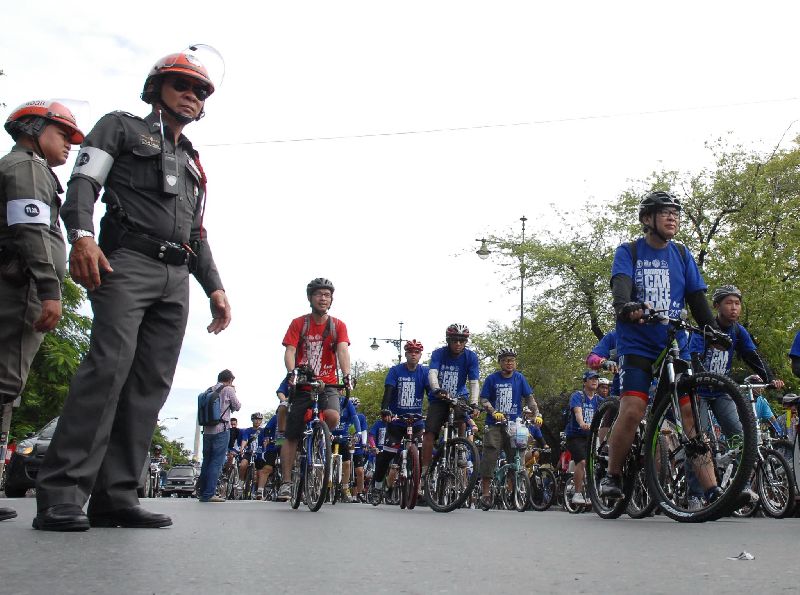 BANGKOK — The capital's two major commuter rail systems will embrace City Hall's annual Car Free day Saturday, but only for cyclists.
The operators of the BTS and MRT lines said all services would be free tomorrow for those with bicycles, while some roads will be briefly closed for a cycling event celebrating the day.
The BTS Skytrain will be free for people commuting with foldable bicycles from 6am to 6pm. Those with normal bicycles will be able to get in for free 6am to 9am.
On the MRT, only foldable bicycles riders are eligible for the free travel throughout regular service hours.
Keep some coins handy however – there's no promotion for bus and boat rides.
Tomorrow morning, a cycling event organized by City Hall will partially close four roads in central Bangkok between 6am and 7:30am.
The route starts on Ratchadamri Road at Ratchaprasong intersection and goes over to the Pratunam junction before continuing to Phetchaburi Road. From there, it heads over to the Phet Phra Ram junction, then onto Ban Tad Thong Road on its way to the Charoen Phon intersection before looping back via Rama I Road to the finish line at Ratchaprasong.