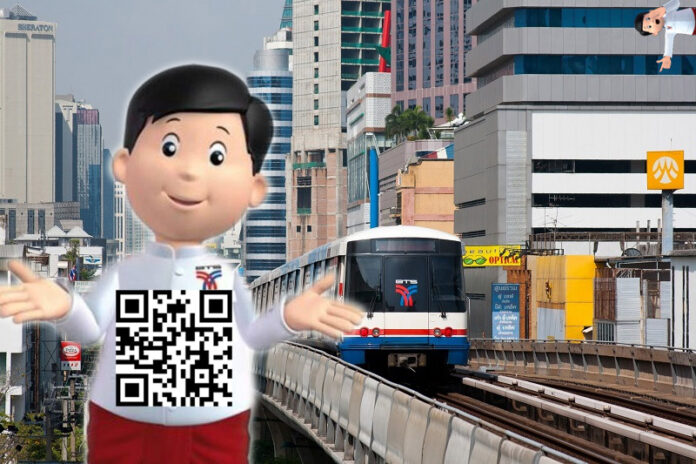 BANGKOK — Commuters can now use their cleverphones to pay for fares by QR code at six BTS Skytrain stations, the operator announced Thursday.
The system is being piloted at BTS Siam, Ari, Chong Nonsi, Samrong, Paknam and Kheha, with the aim of expanding it to all stations by next month, according to BTS chief Surapong Laoha-Unya.
Paying for tickets with cash is inconvenient for both commuters and the company, Anat Arbhabhirama, a company executive, said. He added that the change will save the operator time lost handling cash transactions.
Similar to the present ticket vending machines found at some stations, there are now two automatic machines that take coins and QR codes – but not cash – at the six stations, two of which are on the new extension to Samut Prakan that opened today.
Passengers can scan the displayed QR code with their smartphones using Line or their commercial banking app to pay for single ride tickets.
Until now, only a few BTS stations have machines that can accept both coins and banknotes. Often, commuters without enough coins for a ticket have to line up to get change from an attendant then requeue to pay the machine.