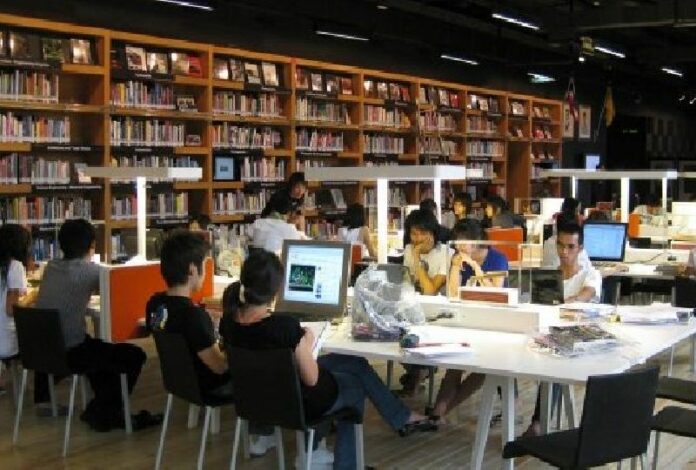 BANGKOK — A government-supported center promoting creative economic activity said it welcomes a review of its operations after a move to dissolve it was placed on hold for a three-month assessment.
Thailand's creative community was shaken Monday by news the military government would shut down the Thailand Creative and Design Center along with other institutions operating under an agency established in 2004 to develop the creative sector as part of a restructuring of the Thai economy following the 1997 economic crisis.
At Tuesday's cabinet meeting, junta chairman Prayuth Chan-ocha punted on a decision to shutter the Office of Knowledge Management and Development, or OKMD, and instead announced an audit of spending by all public organizations, including those operating under its purview.
"They will evaluate the human resources, both in terms of work and personal conduct," Prayuth said. "Don't worry. I want to harm no one. Just show us that you have been working to serve the actual purpose of the organization."
Despite the broad scope of the announced review, OKMD seemed to be its focus, and a decision whether to close the 11-year-old agency will be made after the cabinet reviews its cost efficiency.
Apisit Laistrooglai, director of Thailand Creative and Design Center, or TCDC, put a positive spin on the review, saying he welcomed the scrutiny as it would drive more interest in what the center does and visits to its library.
"I think it is an advantage that now we would review the purpose of TCDC, what we have accomplished, how much our budget is and what purpose it served," Apisit told Voice TV in an interview.
Apisit initially agreed to be interviewed for this story but then changed his mind.
OKMD oversees TCDC, which operates in the Emporium shopping mall; as well as Thailand Knowledge Park, or TK Park, in CentralWorld; and Museum Siam on Sanam Chai Road near the Grand Palace. TCDC operates a popular design library, exhibition spaces and workshops.
Its critics have said the shopping mall locations – TCDC leases the Emporium space for 38 million baht annually – is wasteful. The locations were also criticized as only serving people living in Bangkok, despite using national funds. Critics say it should be brought into the government bureaucracy; supporters believe its private management has been the secret to its success.
An alternative to closing TCDC, Deputy Prime Minister Visanu Kreu-Ngam said Tuesday, would be to put it under the authority of a government ministry.
OKMD was established by Pansak Vinyaratn, a chief policy adviser to former Prime Minister Thaksin Shinawatra famously described in leaked American diplomatic dispatches as "Thaksin's Oracle." It was part of a strategy to shift the national economy away from its historic vulnerabilities by fostering creative services and boosting SMEs and domestic consumption.
It's budget was 697 million baht for this year, down from 824 million in 2014.
Word the junta was targeting the organization led to speculation it was motivated by the desire to root out all remaining influence and legacy of the former prime minister, who was ousted in 2006 by a previous coup d'etat.
Prominent architect and former TCDC board member Duangrit Bunnag told Prachatai on Monday one reason the junta wants to eliminate the OKMD's organizations is because they are success stories credited to the Thaksin regime.
A reporter at Voice TV who started an online petition urging the junta to reconsider the decision, said it was politically motivated and overlooked the agency's broad appeal and utility.
"A lot of the TCDC supporters are even pro-military government. They hate Thaksin," Phakaphong Udomkalayalux said. "But they got over who the founder was and paid attention to the usefulness of these places. If we want to pursue a digital economy, want to be a creative hub, isn't it these kinds of places we need to empower our people?"
The Shinawatra family was also behind the establishment of Voice TV in 2009.
Phakapong agreed there were management issues with public organizations, but said there were other constructive solutions.
It's not the first time TCDC was singled out for elimination. After the 2006 coup, the military junta moved to close it down, but then an election happened and the civilian government left it intact.