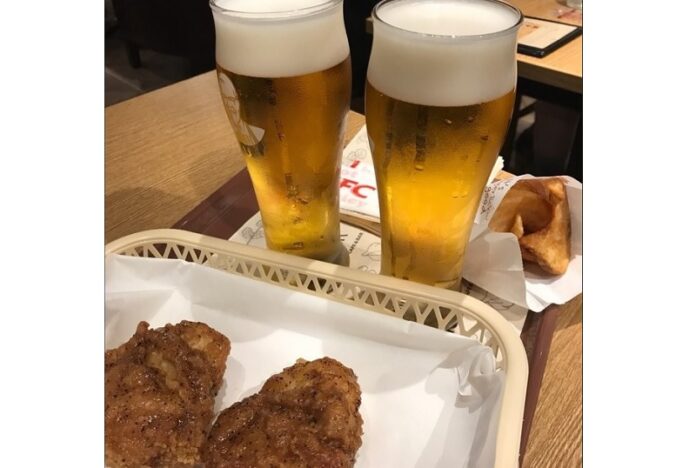 BANGKOK — The country's largest brewer announced Tuesday it has acquired fast food chain KFC's operations in Thailand.
Thai Beverage Public Co., Ltd., maker of Chang beer and SangSom rum, said a subsidiary has agreed to buy 240 KFC restaurants and branches under development for approximately 11.3 billion baht to expand its food business.
"The acquisition of the KFC stores represents more than just an opportunity to enlarge ThaiBev's food business," ThaiBev's Senior Vice President Nongnuch Buranasetkul said in a statement. "KFC's extensive network in Thailand will give the Group direct access to multiple customer touch points across the country, enabling us to understand trends and stay at the forefront of the industry."
ThaiBev subsidiary QSR of Asia Co. Ltd. is expected to complete the acquisition of
Yum Restaurants International (Thailand) Co. Ltd., which has owned the KFC brand in Thailand since 1984. The deal is expected to be completed by the end of the year.
The fried chicken brand has become the largest franchise in Thailand after 32 years of operation. Only 244 of its 586 branches still belonged to Yum Restaurants after it divested of nearly half of them.
Another 219 branches are now operated by Central Restaurants Group while 123 are controlled by Restaurants Development Co. Ltd. Those will continue to operate under their respective owners.
ThaiBev, one of the largest beverage companies in Southeast Asia, is listed on the Singapore Stock Exchange. Its shares were trading down for 0.52 percent at SGD0.955 (23.3 baht) as of noon Wednesday.
Apart from beverages, ThaiBev owns restaurants and sells frozen food under the brand Oishi, a company it acquired in 2008.